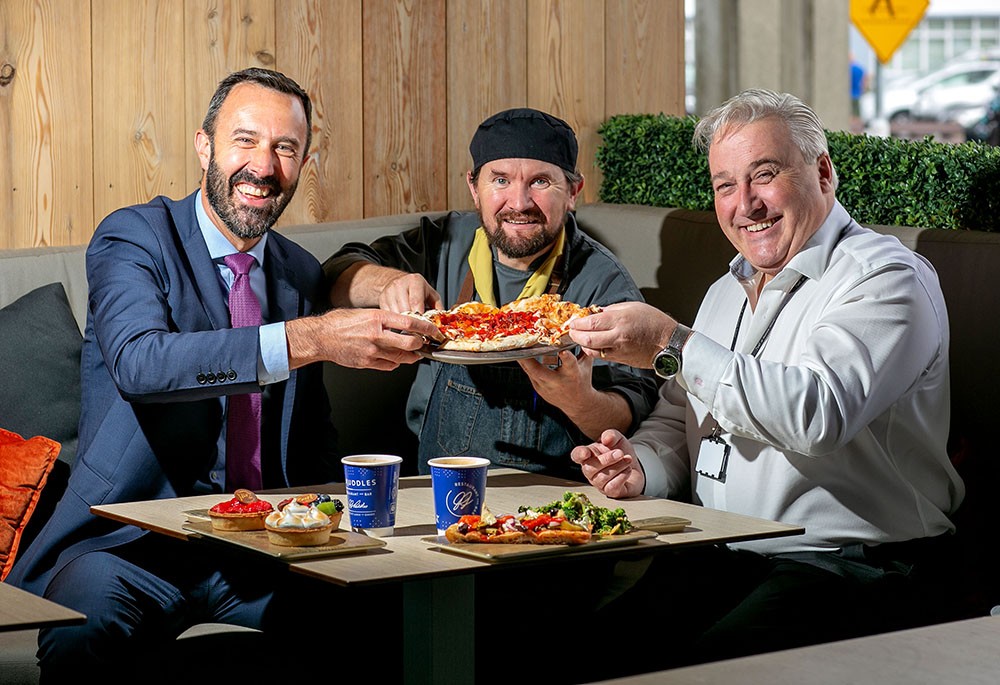 Shannon Airport has opened of a new restaurant at the airport in the final phase of a €2.1m investment in food and beverage facilities at the airport.
JJ Ruddle's Bar & Restaurant is the final piece in the food & beverage offering transformed at the airport by Zest, a subsidiary of EFG Inflight Ltd, one of Ireland's leading inflight catering companies.
Over the two year period of the investment programme, employment at the company's operations in Shannon rose from 140 to 310.
The new arrivals area restaurant is named after Shannon Airport's architect from 1963 to 1984, JJ Ruddle, who also designed many other well-known Co. Clare buildings, including the Lahinch Golf Course clubhouse, which will host next year's Irish Open. The late Mr Ruddle's daughter Fiona and Ean Malone are co-owners of Zest.
The wider airport investment saw the introduction of The Food Market in the transit lounge and a complete redesign of the Sheridan Bar in the Departures Lounge in May.  The company has also introduced a new Food & Beverage offering at the departures gates, 'Harry's at 8', named after Ean's father, Harry Malone.
Complete with an outdoor area, JJ Ruddles seats 80 people and runs from breakfast at 5a.m right to late night dinner service.
Said Fiona Barry, "Shannon has such an incredible history and one of the things that younger generations wouldn't know about was that it had one of the finest restaurants in the entire region. We want to recapture that sense of quality and put the love back into food and have very much done that with JJ Ruddle's.
"We want this to be a destination restaurant also and the standards are there to match. The flip side of that is Shannon gets a restaurant with a standard that no other airport in Ireland and many outside it has."
Said Shannon Airport Managing Director Andrew Murphy, "We have a very proud history in so many areas of the business, including our food offering.  When we gained independence, one of our primary goals was to restore that standard and JJ Ruddle's and Zest is doing that brilliantly.
"The look of the restaurant is different and the standard of food definitely is.  It's not your average airport food offering but Shannon has never been interested in average so we're delighted to have such a high food standard here.  It's another plus for our airport users."