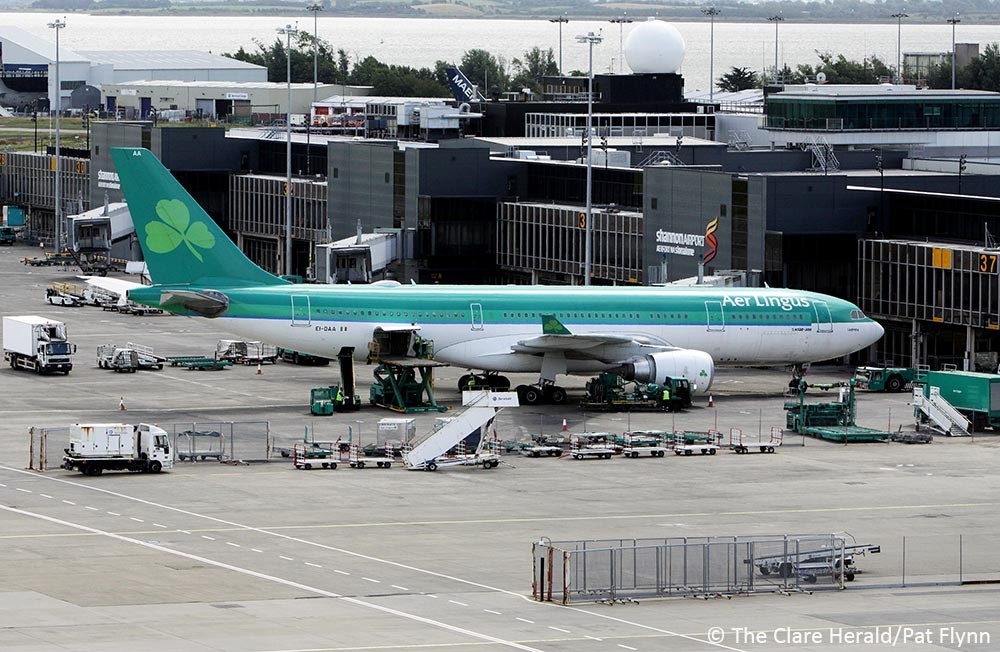 Over 200 passengers whose transatlantic flight was diverted twice overnight have completed their journey by road.
Aer Lingus flight EI-140 from Miami to Dublin had to make an emergency landing in Canada before the crew later diverted for a second time to Shannon Airport.
The flight had departed Miami at around 2.15am Irish time and was due in Dublin at 10.35 this morning.
However, about five hours into the flight the crew declared a medical emergency, turned around and diverted to Gander, Newfoundland.
The flight landed safely shortly before 8.00am and was met by emergency medical personnel. The ill passenger was removed to hospital for treatment.
After departing Gander shortly after 10.00am today, the flight was unable to continue to Dublin as the crew would have exceeded their duty hours. Instead, the flight diverted to Shannon Airport where it landed at 1.45pm.
While a replacement flight crew was sent to Shannon to take the aircraft back to Dublin, over 200 passengers were transported by road back to the capital. Their aircraft was later flown back to Dublin without any passengers on board.
An airline spokeswoman said: "Aer Lingus flight EI-140, which departed Miami for Dublin yesterday evening local time, was diverted to Gander, Canada due to a medical emergency involving one of the guests on board. The guest was taken from the aircraft at Gander International Airport to receive the necessary medical attention.
The aircraft continued its flight but landed in Shannon at 13.45 due to the operating crew having reached their regulatory maximum flying hours per flight – due to the medical diversion to Gander. Ground transport has been provided to return guests to Dublin."
"We sincerely apologise for any inconvenience caused," she said.