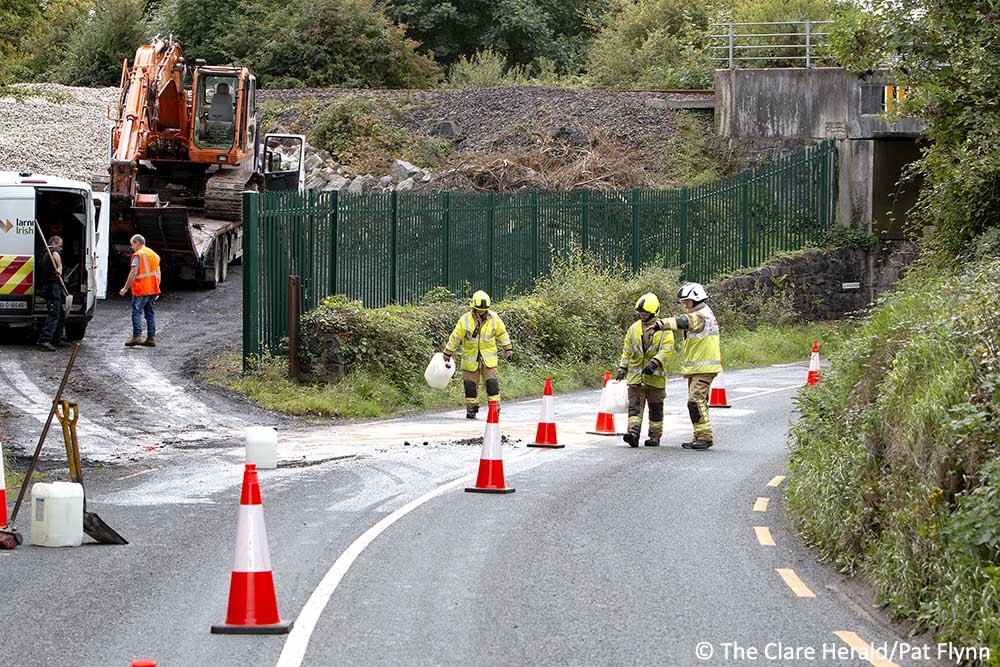 Rail services were affected for a time this afternoon after a vehicle collided with a railway bridge in Co Clare.
The incident happened at around 1.20pm on the Ennis to Limerick rail line between Sixmilebridge and Cratloe. The arm of a digger, being carried on a trailer, struck the bridge blocking the main road.
Gardaí responded to the scene initially and they in turn notified Iarnród Éireann of the incident.
The collision resulted in one Ennis to Limerick train service being delayed by 30 minutes while the R462 Sixmilebridge to Cratloe road was also closed for a time.
After being checked by engineers, it was confirmed that no damage was caused to the bridge structure or the rail line. No one was injured in the incident.
The digger was damaged and spilled fluid on a section of the roadway after a hydraulic line ruptured. Fire crews from Shannon had to use special chemicals to deal with the spillage and make the road safe.
While Gardaí informed Iarnród Éireann of the incident, drivers have been warned of the importance of reporting any such matters to the company immediately.
Bridges are individually numbered and carry signs indicating what telephone number to contact in the event of a collision.