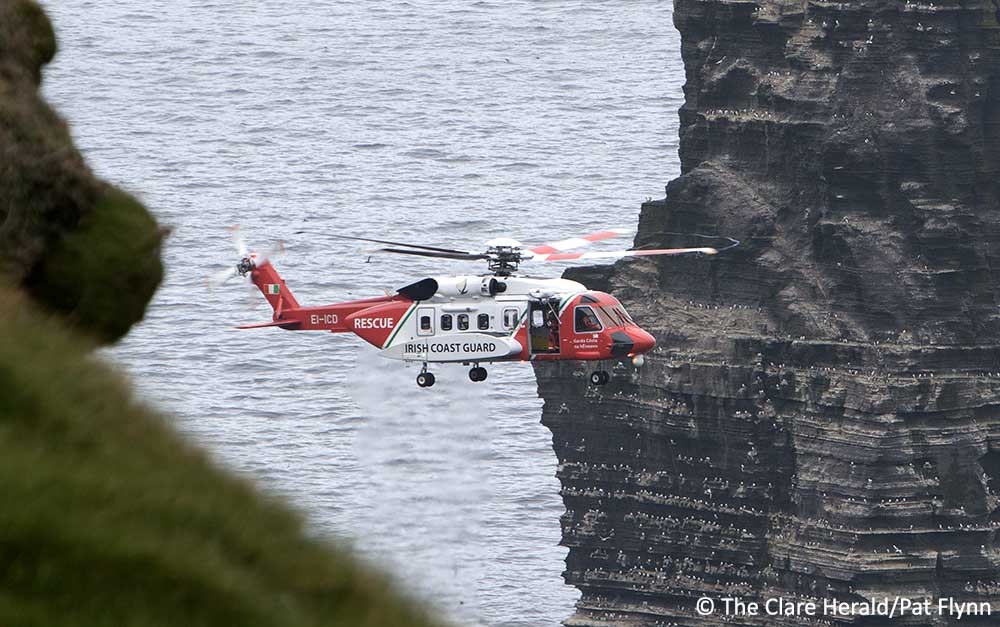 A tourist is recovering in hospital after she had to be winched almost 200 feet from the side of a cliff in Co Clare this evening.
The accident happened at around 6.30pm at Aill Na Searrach which forms part of the Cliffs of Moher.
It's understood that two women, who had been visiting the area as part of a bus tour, attempted to climb down a narrow and dangerous goat trail.
The women had gotten about half way down the trail when one suffered a fall. The injured woman, understood to be a Canadian national in her 50s, was injured in the incident. The second woman was unharmed.
The Doolin unit of the Irish Coast Guard, specially trained in cliff rescue, and National Ambulance Service were tasked to the incident along with the Shannon based search and rescue helicopter, Rescue 115.
The crew of Rescue 115 winched the woman to safety and she was flown to University Hospital Limerick for treatment.
It would have taken several hours if cliff rescue teams had to recover the woman using a stretcher.
Todays incident happened at the same location where a US college student and a sports coach were seriously injured in a fall in May of last year. A group of men had made their way down the goat trail when two fell onto rocks close to the base. Both sustained serious injuries.
The area is considered to be extremely dangerous and signs at the top warn people of the hazards.