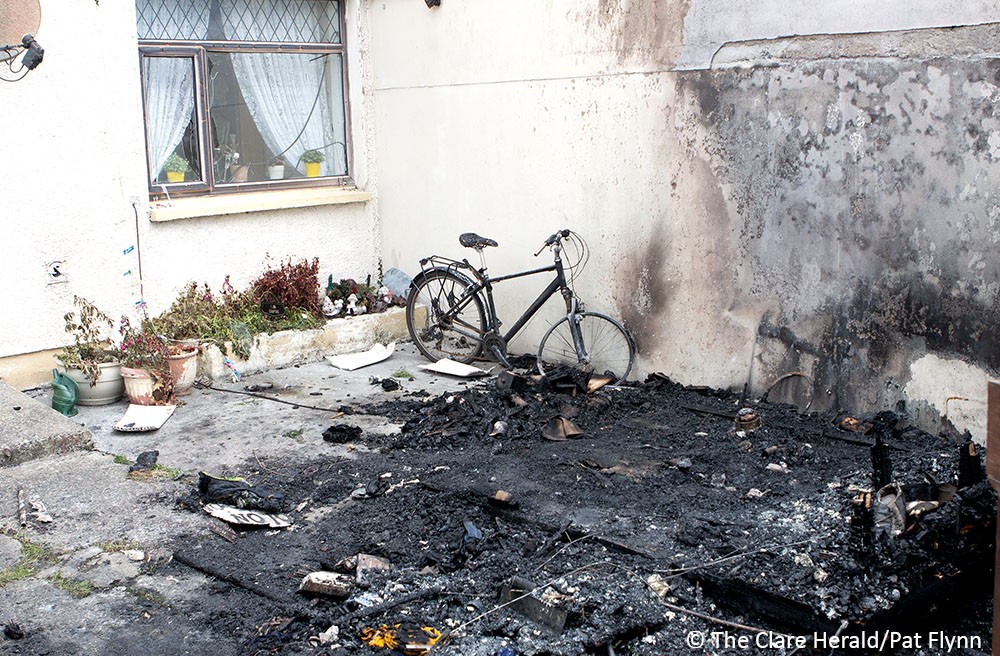 Gardaí in Shannon are investigating a series of apparently related arson attacks in the early hours of the morning.
In the first incident, a fire was reported in a shed at the rear of a house in Cronan Gardens. The alarm was raised at 2.45am.
Fire crews and Gardaí from Shannon responded to the scene and while the shed was found to be well alight and was completely destroyed, firefighters prevented the blaze from spreading to a nearby house and extension.
While the fire service was dealing with that incident, they were alerted to another fire outside a nearby house. A bag of clothing that had been left out for a charity to collect, was set on fire. The front door of the house was badly damaged.
Both houses were occupied at the time however no one was injured in either incident.
A short time later, a smaller fire was reported at a third property in the area while a bin was also set alight at around 4.00am.
A spokesman for Clare County Fire and Rescue Service confirmed: "All the calls were easily dealt with and the main role of the fire service was to clear smoke from the houses. Gardaí are treating the calls as suspicious and are investigating."
Uniformed and plain clothes Gardaí conducted door-to-door inquiries in the area during the morning while members of the division Crime Scene Investigation unit also visited the scene.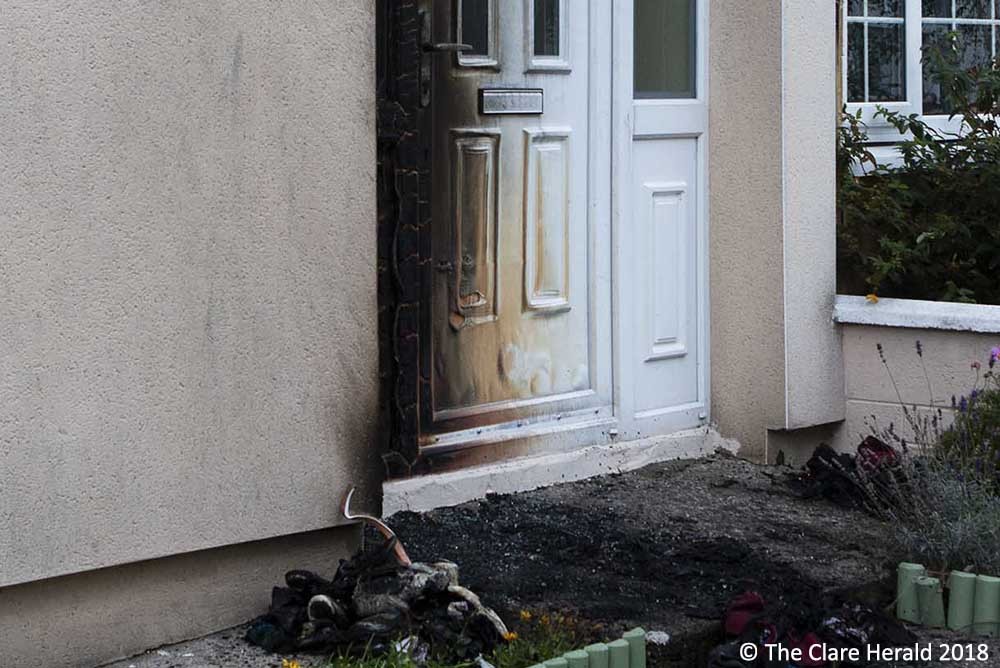 Sinn Féin Councillor. Mike McKee said: "Last night we witnessed an escalation of anti-social behaviour when 3 attacks were made on houses within the town which could have had serious consequences. This is totally unacceptable behaviour and there is palpable anger amongst our community and this is directly aimed at those mindless thugs who carried out these attacks."
"Our thoughts, first and foremost, are with the families of those targeted, who must have been terrified in the early hours of this morning when the attacks took place," Cllr McKee added.
He continued: "I want to appeal to all, particularly those with inside knowledge to come forward and report those responsible to the Gardaí. If they are concerned about going to the Gardaí they are more than welcome to come to me and I will ensure whatever information is given, is kept confidential.
We cannot allow a small group of cowardly thugs terrorise our community, and an attack on one family, is an attack on us all. If these arsonists are caught, I sincerely hope they are prosecuted to the fullest and no excuses used. Enough is enough."
"I want to pay tribute to the Gardaí and the fire service who were quick to respond.  Householders in Shannon should think and question any members of that house if those people were out very late last night, it was midweek which is unusual in itself, and if there are any suspicions at all, pass those names to the Gardaí," Cllr McKeen said.
Gardaí are appealing for witnesses to the incidents to contact them at Shannon station on 061 365900.