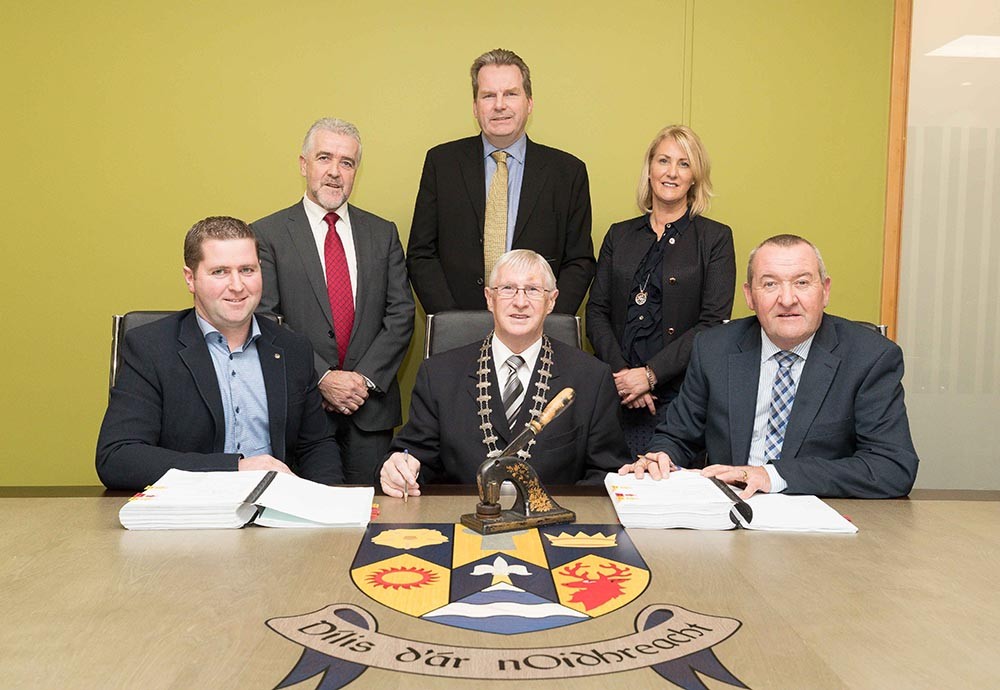 Work on a new Clare County Council social housing development comprising 13 homes will commence in Feakle at the end of October.
Funded by the Department of Housing, Planning and Local Government under the Rebuilding Ireland Programme, the scheme is the first social housing development in Feakle since 1973. The development, which consists of a mix of 2-bed and 3-bed units in a range of single and two storey houses, has gone through extensive public and department consultation and includes a new pedestrian way linking the main street to the school and playground.
Clare County Council has signed a contract with Custy Construction Ltd to take possession of the site towards the end of the month with the main works commencing in early November following lodgement of the commencement notice to Building Control.
Pat Dowling, Chief Executive of Clare County Council, said the cooperation and involvement of the community and Elected Members has been "key" to the development of the scheme design and layout.
He continued, "The local Community Council and local residents were consulted at preliminary design stage to develop the brief for the site and also to create a strategy for remaining local authority lands in order to provide a potential vision for the lands as funding or development opportunities arise in the future. The addition of a link between the Main Street, playground and school will enhance the village amenity while providing much needed housing in the village centre."
Anne Haugh, Director of Social Development, Clare County Council, said the development is one of several capital construction projects for Clare County Council including other sites in Shannon, Ennis, Clonlara and Quilty.
"There are currently 9 Housing Capital Build Approved Projects in Clare with a minimum of 144 social homes being delivered directly by Clare County Council over the next 2 to 3 years. An additional 84 social homes are being delivered in partnership with Approved Housing Bodies (AHBs)," Ms. Haugh concluded.
The design team for the Feakle scheme was led by Reddy Architecture and Urbanism and also included P Coleman & associates, Birmingham king quantity surveyor and Don O'Malley & Ptnrs M&E.