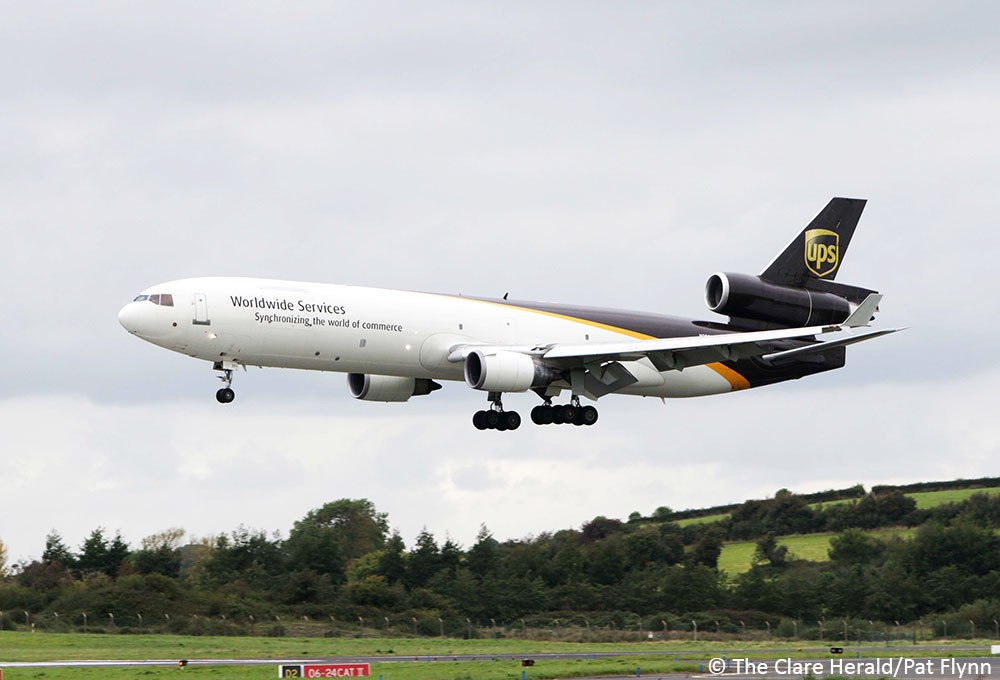 A cargo jet has made an emergency landing at Shannon Airport after the crew was forced to shut down one of the aircraft's engines over the Atlantic. 
United Parcel Service (UPS) cargo flight UPS-209 was travelling from Philadelphia in the US to Cologne in Germany when the crew declared an emergency. There were three crew members on board.
Shortly before 10.00am, the crew of the twin-engine Boeing 767-300 freighter contacted air traffic controllers to advise they had a problem with their right engine and had shut it down. The crew also told controllers that they would require airport crash crews to be standing by for them when they landed.
As part of the airport's emergency plan, units of the local authority fire service from Shannon and Ennis stations were sent to Shannon along with National Ambulance Service (NAS) crews and Gardaí.
The flight landed safely at 10.36am and was pursued along the runway by emergency crews. Fire personnel checked the aircraft's brakes to ensure they hadn't overheated during the emergency landing.
The jet taxied to the terminal where engineers were waiting to investigate the issue. Operations at Shannon Airport were not affected as a result of the emergency landing.
In 2017, a UPS cargo flight from the US to Cologne also made emergency landing at Shannon Airport. The crew of the MD-11 jet diverted to Shannon after they received a fire indication on board. This later proved to be a false alarm.