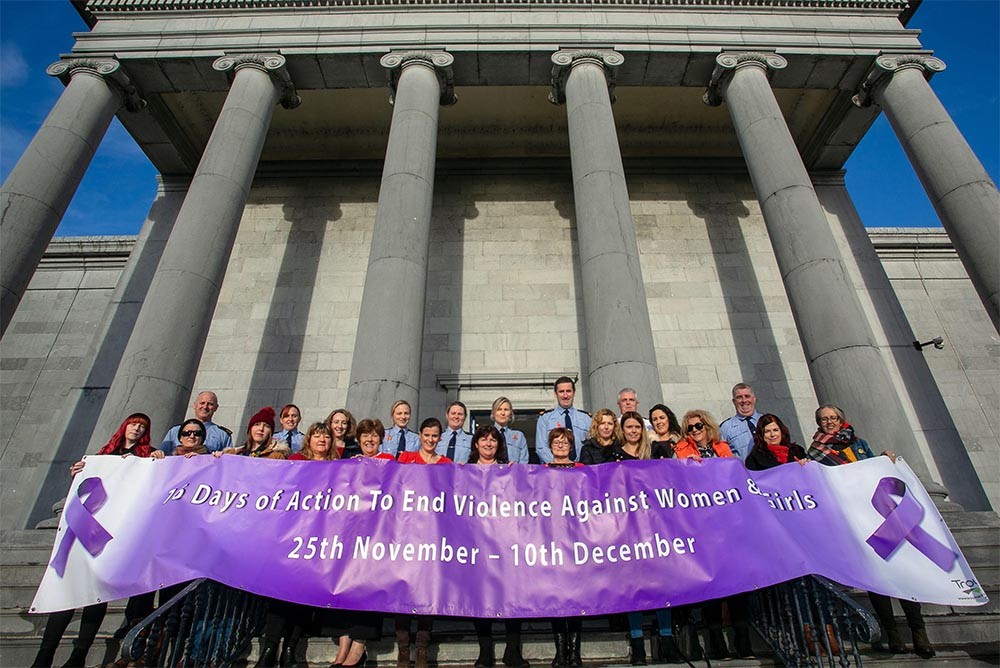 The Clare Local Area Network (CLAN) on Violence Against Women, is marking this year's 16 Days of Action Opposing Violence Against Women, by welcoming a change in legislation that makes Coercive Control an offence under the Domestic Violence Act 2018.
Since 2001, seven women have been killed in County Clare. Five of those women were killed by a partner or ex-partner.
Events in Clare throughout the 16 Days (until December 10, 2018) will remember those women, while also raising awareness about Domestic Abuse, support services and changes in legislation.
The Domestic Violence Act 2018 is to commence in January 2019, having been enacted by the President on May 8. Included in the act is the newly recognised offence of Coercive Control.
Sergeant Catriona Holohan, Sergeant in Charge of Community Policing at Ennis Garda Station and Chairperson of  CLAN said, "For years victims of abuse believed that they could not contact the Gardaí or different agencies or avail of support services as they did not have a bruise or physical injury that indicted abuse. Those of us working with people who have suffered domestic abuse know however that abuse is not just physical. Coercive control is abuse and is in fact an element in every single incident of domestic abuse."
"This new legislation will change the way that all agencies move forward in 2019. It finally gives a voice to women that felt their voice wasn't valid before now," she added.
Speaking at the launch of the 16 Days, Chief Superintendent John Kerin said, "As I prepare to retire from An Garda Siochana, I am delighted that the victim is central to this new legislation. The commencement of the new Domestic Violence Act 2018 and specifically the offence of Coercive Control will provide an acknowledgment of the often silent suffering of both men and women living with domestic abuse. Coercive Control is present in every incident of domestic abuse, and whilst it presents its own challenges, I am confident that An Garda Síochána will not be found wanting when it comes to investigating this newly recognised offence and bringing it before the courts."
World expert and the man who first coined the phrase "Coercive Control" Professor Evan Stark of the Rutgers University of New York will be in Ireland next month to help train judges and the legal profession on what exactly is "Coercive Control".  During his visit he will address a public event hosted by the Clare Women's Network in conjunction with Safe Ireland in the West County Ennis on December 14, aimed at both the general public and professionals working in the area of domestic abuse.
Elaine Dalton, Chairperson of the Clare Women's Network said "The training and information event will not just be beneficial to professionals and organisations working in this area, but it will also be hugely beneficial to all women as it outlines what constitute coercive control."
To mark the 16 Days of Awareness campaign – an international campaign to challenge violence against women, runs every year from November  25 to December 10.  As part of the campaign, Clare Haven Services has organised a candle light walk in Ennis on the evening of December 10 to remember all the women who have died in Ireland through violence.  The walk will commence at Ennis Garda Station at 6.30pm on Monday 10th December 2018 and proceed to Ennis Courthouse for the concluding ceremony.  All members of the community are invited  to take part in the candlelight walk. Participants should arrive at the Garda station before 6.30pm.
Participants will also wear orange or an orange ribbon – the international colour for domestic abuse awareness.