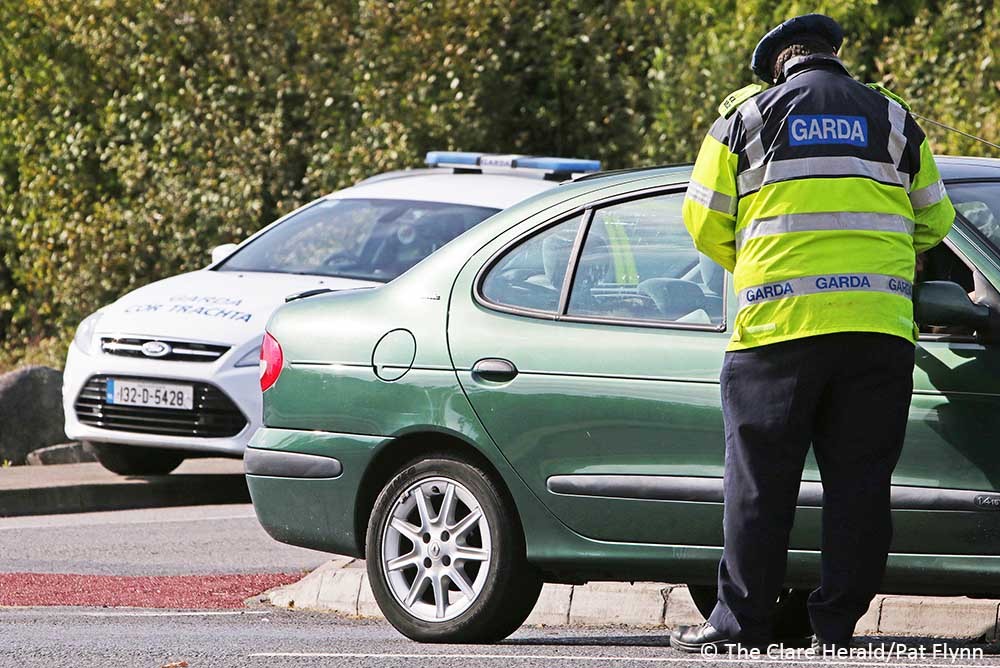 Following a spate of thefts from vehicles in North and West Clare in recent weeks, Gardaí are conduction 'Day of Action' today.
Since the 1st September 2018, there has been a significant amount of thefts from cars in the west and north Clare areas.
Crime Prevention Officer for the Clare Garda Division Sergeant Triona O'Rourke said: "The 'Day of Action' will involve multiple hi-visibility checkpoints in the West and North Clare areas with a dual purpose of intercept travelling criminals who may be involved in theft from cars, burglaries, etc. and provide drivers with crime prevention advice and vehicle safety flyers in relation to vehicle security."
Sgt O'Rourke also offered the following advice to car owners.
Secure all doors, close all windows and put on your car alarm if you have one even if it's only for a short period of time.
Take valuable property with you.
Do not leave property on view inside your car – this includes when parked outside your home.
Park in well-lit and secure areas particularly overnight.
Don't hide spare keys in the vehicle they can be found and never leave your vehicle with the keys in the ignition or the engine running.
Report all thefts from cars or suspicious activity to the Gardaí.
For more information and advise, visit garda.ie.