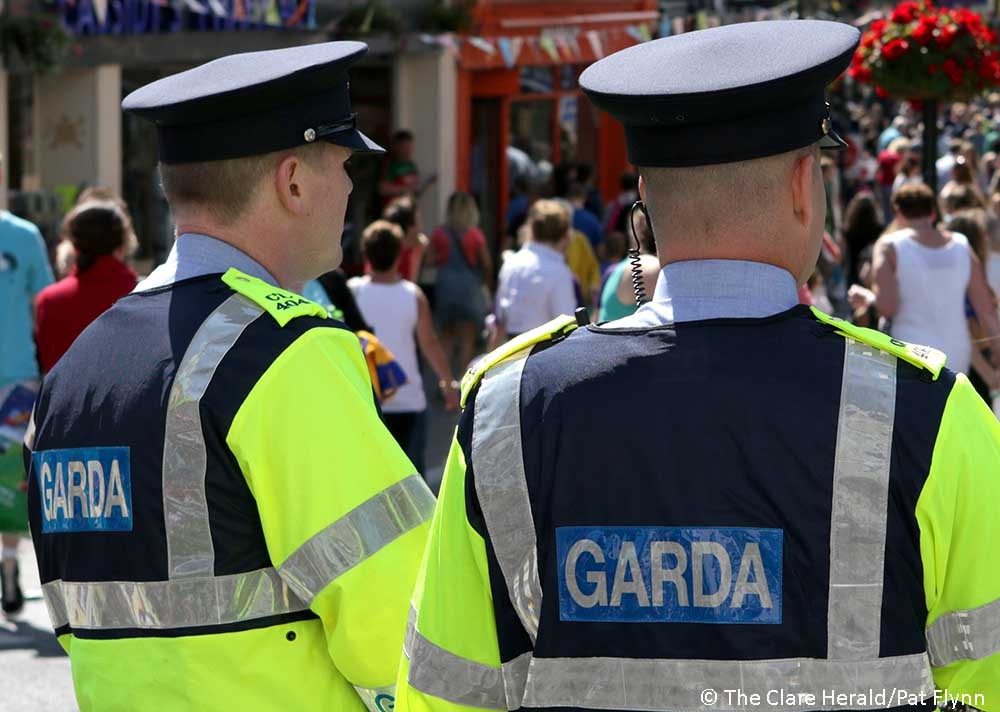 One person was hospitalised after a mass brawl broke at a kickboxing event at a hotel in Co Clare last night.
Shocking video footage of the violent incident has been posted on social media showing the vicious altercation during which chairs, bottles and other projectiles were thrown at people.
The 'Fight Night' the Oakwood Hotel in Shannon was brought to an abrupt end at around 11.00 last night after the brawl broke out on the function room floor.
As many as ten men and women were involved in the serious public order incident. Gardaí from Shannon and Ennis responded to the scene.
The footage shows a woman throwing several chairs at people while a shirtless man was tackled to the ground was about toss another chair. One man was stuck on the head with a chair while he was involved in a fight on the floor. People were also filmed throwing bottles across the hall.
An announcement was made from the stage asking people to make their way towards the emergency exits.
Gardaí confirmed however that only one person, a male, was taken to hospital for treatment but wasn't seriously injured. The Garda spokesman also confirmed that no arrests were made on the night but that an investigation is underway.
Local Sinn Féin Councillor Mike McKee said: "I'm absolutely disgusted with what happened. This event has been held on an annual basis for a number of years and is a family event and there has never been any trouble or hassle at them. They are always competitive but also fun.
Unfortunately, I'm led to believe, people from outside Shannon caused this mayhem towards the end of the evening and there cannot be, nor would they be accepted, any excuses for this despicable behaviour from a bunch of louts who didn't give a toss about the effect this might have on the young supporters of the club who had to witness this. The organisers deserve full credit, and have my full support, for organising the event. It was completely out of their control as to what happened," Cllr McKee added.
Gardaí at Shannon station are investigating the serious incident.