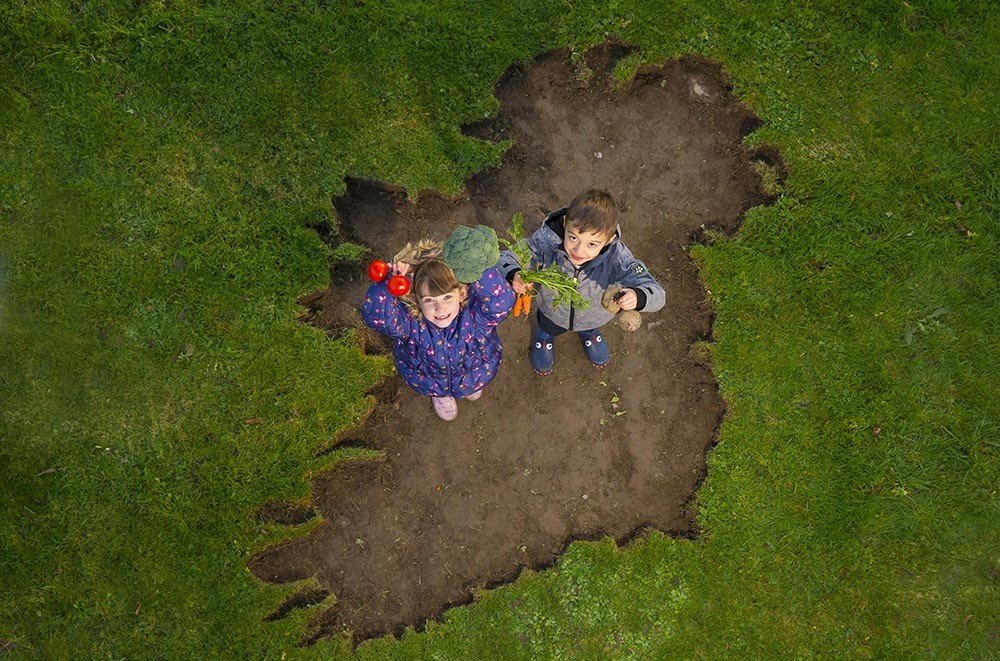 Community groups and voluntary organisations from all across Clare are now invited to apply to the Energia Get Ireland Growing and GIY fund 2019, as the €75,000 pool of funding opens for applications is now open.
Groups and organisations have from today until January 18th 2019 to apply for grants, which will enable them to start or further develop a community food-growing project in their area. The Energia Get Ireland Growing Fund will be split across three categories, 'Sow', 'Grow' and 'Harvest' with awards ranging from €500 to €2,000 with one group selected to receive €5,000. Together Energia and GIY will support at least 86 community food growing groups from all across the island of Ireland.
This is the sixth year of the fund, which has already supported over 500-community food growing projects to date, positively impacting over 140,000 people. €410,000 has been awarded over the last six years and this was distributed to projects all across the country. The funding pool is now open to any community group, school, NGO or Not for Profit, community garden or allotment group, GIY group, hospital, crèche, direct provision centre, men's shed, any group who grow their own food, want to grow their own food and want to promote growing food. Applications can now be made online via www.giy.ie
Launching the initiative today, the founder of GIY Michael Kelly said, "We are delighted to open the €75,000 2019 fund and look forward to rewarding the community champions who are putting food back at the heart of their communities. The Energia & GIY Get Ireland Growing Fund is one of the most creative awards in the area of food, and it is a real privilege to know that we can really help to make the most incredible food growing projects a reality for a huge number of people across Ireland. We look forward to getting as many applications as possible for the 2019 fund and we hope to deliver funding all across the nation.
In addition to the funding provided, GIY also provides supports and opportunities for knowledge exchange between the projects, helping the best ideas to be shared through 'Energia Get Ireland Growing' creating a long-term legacy.
Commenting at the launch, "Oonagh Gildea, Marketing Acquisition and Sponsorship at Energia said, "We're thrilled to launch Energia Get Ireland Growing for the third year. We've had a phenomenal response to this initiative over the past two years. The passion and dedication of people across the country who are igniting positive change in their communities is truly inspiring. At Energia we are committed to promoting sustainable living and helping families and communities to reduce their carbon footprint, so we're really delighted to support this wonderful initiative with GIY."