Update:
Wednesday, 21st:
Shannon Airport today welcomed the announcement by Ryanair that it is to deliver a new twice weekly East Midlands.
Andrew Murphy, Shannon Airport Managing Director said: "We are delighted with this new service for next year which gives us another option in the UK for our passengers. It builds on a very strong year with the commencement of our new Barcelona-Reus and Bristol services with Ryanair and the recent announcement of a first ever service to Ibiza from Shannon, and confirmation that the popular Alicante service will be operated year-round.
"We are working very hard to build capacity in Shannon.  We are delighted that East Midlands is now on our summer schedule for 2019 and we look forward to working with Ryanair to make this and their other 17 services planned for 2019 a success.
"East Midlands will be a great service for families who wish to visit the hugely popular Alton Towers theme park, or couples or friends wishing to visit Nottingham or Derbyshire, two wonderfully historic and scenic parts of England. And then there's the sporting aspect to it, with the likes of Leicester and Nottingham Forest in football and Leicester Tigers in rugby."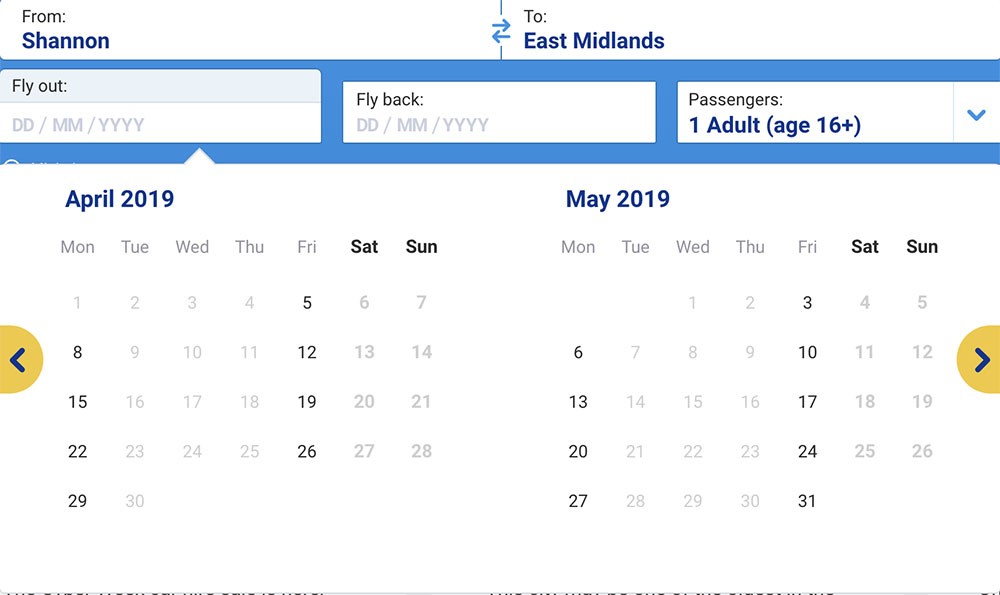 Earlier: Ryanair is expected to confirm a new route from Shannon Airport for the 2019 summer season along with a return of its Bristol service.
Flights to East Midlands Airport (EMA) are already available to book on the company's site for both destinations.
The new East Midlands service will provide a gateway to cities like Leicester and Nottingham and should prove attractive to rugby and soccer fans alike.
The new twice-week service to East Midlands will commence on April 5th according to Ryanair's website, and will continued until the end of October.
The Bristol service, reintroduced this year, will resume in April and will also continue until October 26th.
An announcement is expected from Ryanair this week.