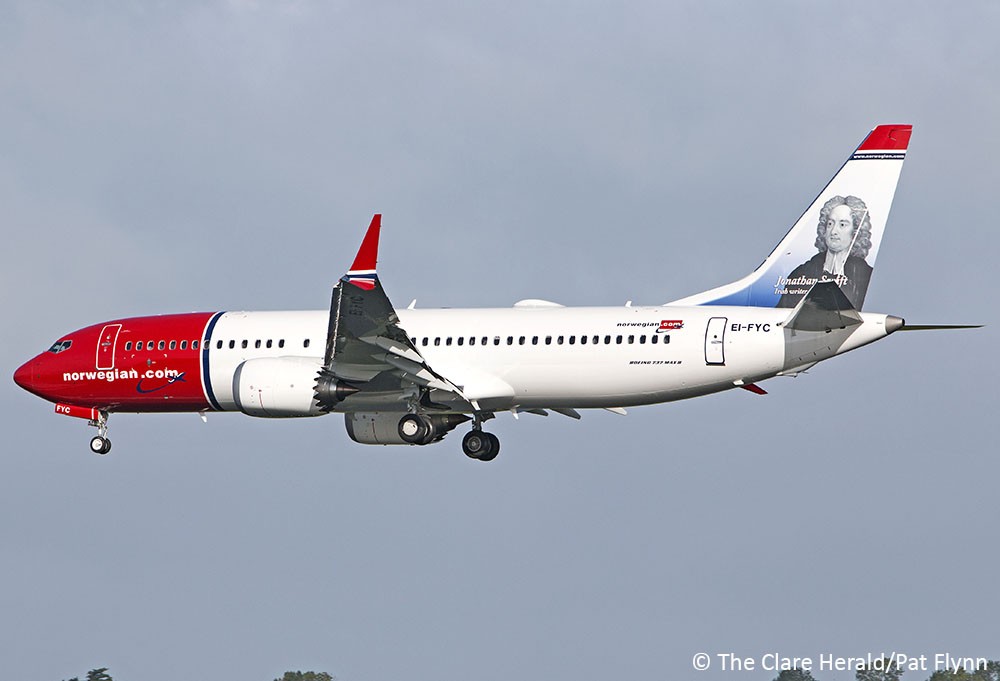 An airline that had committed to increasing flights from Shannon to New York is set to axe the route for the first quarter of 2019.
In a surprise move, Norwegian Air International, will cease services between Shannon and New York-Stewart International Airport on January 13th next. Last month, the airline dropped its flight from Shannon to Providence Rhode Island from the winter schedule.
Both services are expected to resume on March 31st with four flights per week to Boston while the frequency on the New York route will increase from three to five weekly departures.
In the same statement, the carrier said: "Flights between Shannon and New York will operate until 13 January and will resume on 31 March. We operated Shannon-New York SWF twice-weekly in the previous winter 2017 season. Adjustments have been made in response to seasonal lower demand"
The airline, which began services at Shannon in July 2017, announced it would increase its New York-Stewart International Airport to a daily service from 28 October 2018.
Earlier this month, the airline revealed that more than 100,000 passengers had flown with the airline to and from Shannon Airport since July 2017.
Earlier this year, Aer Lingus confirmed plans to drop its Shannon to Boston route for the winter schedule. The airline usually retains the Boston route through the winter months of January to March while dropping its New York services.
Next year however, while the Boston service will be suspended Aer Lingus will retain the New York route for the same period.
The airline confirmed: "We will continue to operate a Shannon transatlantic service through Winter season 2018/19. Whereas the Shannon to New York service was suspended during the January to March period this year, the Shannon to Boston service will be suspended during that period in 2019, while the Shannon New York service will continue to operate. Our analysis of both routes indicates that the New York route shows greater overall demand during this period."