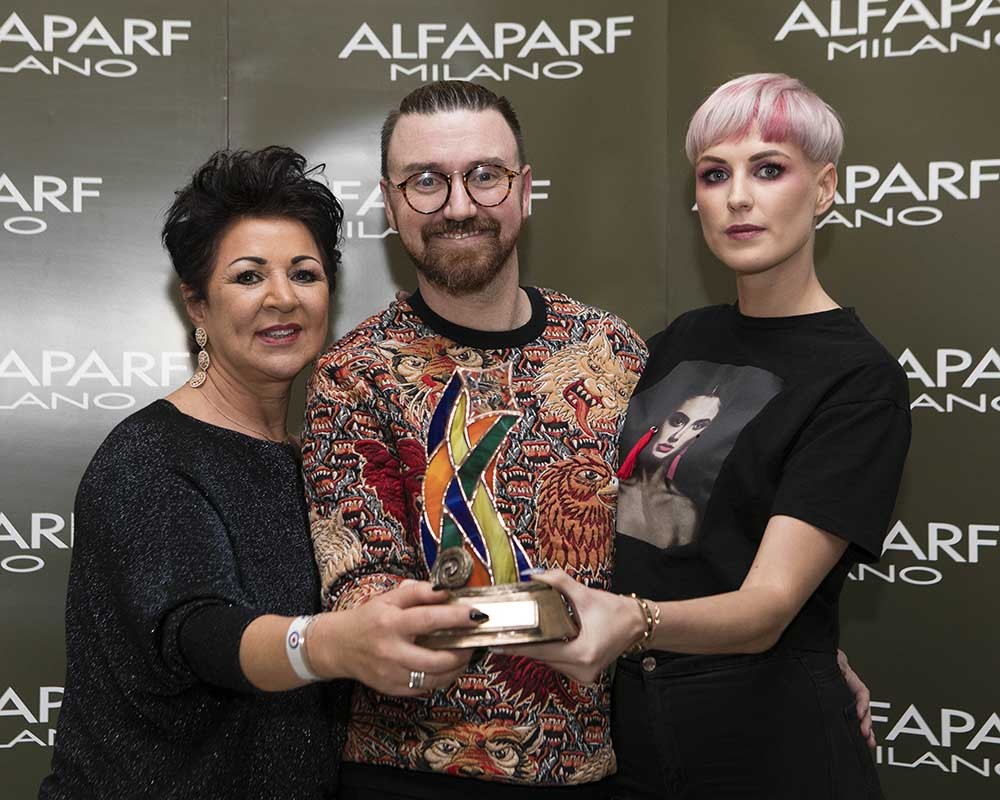 The Greene Room salon, Killaloe, Co. Clare won the Fantastic Marketing Award and was a second-place runner-up in the Fantastic Stylist Award at the Alfaparf Milano Fantastic Hairdresser Awards 2018.
Now in its ninth year, it is the most widely anticipated and attended awards ceremony in the hairdressing industry on the island of Ireland.  The Awards took place in the RDS, Ballsbridge today (Sunday, 11th of November, 2018).
The Awards give stylists an opportunity to showcase both their creative strengths and commercial acumen, through six creative, three business and one artistic – the ALFAPARF MILANO Inixia photographic award. The 10 winners are recognised and acknowledged as representing the best in Ireland's hairdressing industry. The Awards' prestige guarantees a large volume of contestants with almost 400 hairdressers from all over Ireland dedicating months of hard work preparing their entries for the 10 categories.
Acclaimed stylist, designer and TV presenter, Brendan Courtney, hosted the logistically massive event to which some 1,200 stylists and industry insiders attended.
The theme of this year's show was 'Go Modern', inspired by the 'Mod' style-culture movement prevalent in 60's London, which still inspires and influences today. As explained by Paul Stafford, the ALFAPARF MILANO Global Ambassador, Artistic Director of the evening show and of ALFAPARF Milano's Nexxt Generation Style Ambassador Creative team, comprising some of the most influential hairstylists from around the country. "Nexxt Generation is a very serious commitment on the part of ALFAPARF MILANO and a core part of our remit for the show was to illustrate how a specific look and style is made emblematic of a cultural and social movement . 'Modernism' or 'Mod' culture and style is all about moving forward and wanting to keep up with looks, thinking, attitude, music, cuts, clothes and fashion, where it's all linked by a feeling of confidence and coolness. It's always been my particular fascination and it's always been the popular cultural movement that's most hard to explain specifically because it's all interlinked and it's a feeling, a philosophy, a way of thinking, just as much as it's a look", said Paul.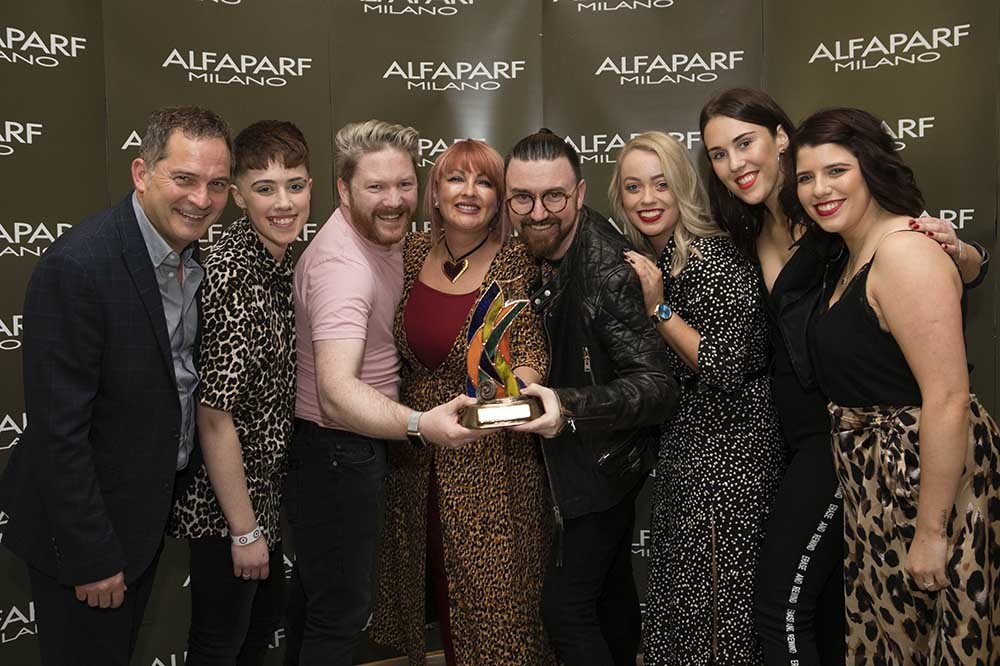 The Awards were judged by a panel comprising five internationally renowned industry experts: Joseph Koniak, Alessandro Fratini, Sean Dawson, Vivica Davies and Alan Edwards.
David Donnellan, Managing Director of ALFAPARF MILANO Ireland, "Our ethos as a brand is to foster and support creative excellence in the Irish Hairdressing industry. ACCADEMIA, our 16,000 square foot education facility, which opened in the heart of Dublin earlier this year, is Ireland's largest professional state-of-the-art Centre of Excellence for hair and beauty education, management and communications and testament to our commitment to excellence in the industry through ongoing education.  It sets the standard in hosting an unrivalled selection of education and training specifically tailored to the needs of professional stylists and beauty therapists. The Awards extend a platform to participant salons to show their creative excellence and recognises the skills and talent required to create styles of real beauty".