Update
The airline confirmed that the flight diverted because of an issue with the aircrafts water system.
An airline spokeswoman said: "Delta apologies to the customers of flight 35 for the delay incurred after the flight diverted to Shannon, Ireland due to an issue with the aircrafts water system. Ground crews serviced the aircraft with water on the ground before departing for Seattle."
The flight continued its journey shortly after 3.00pm and is due at its destination three and a half hours later than scheduled.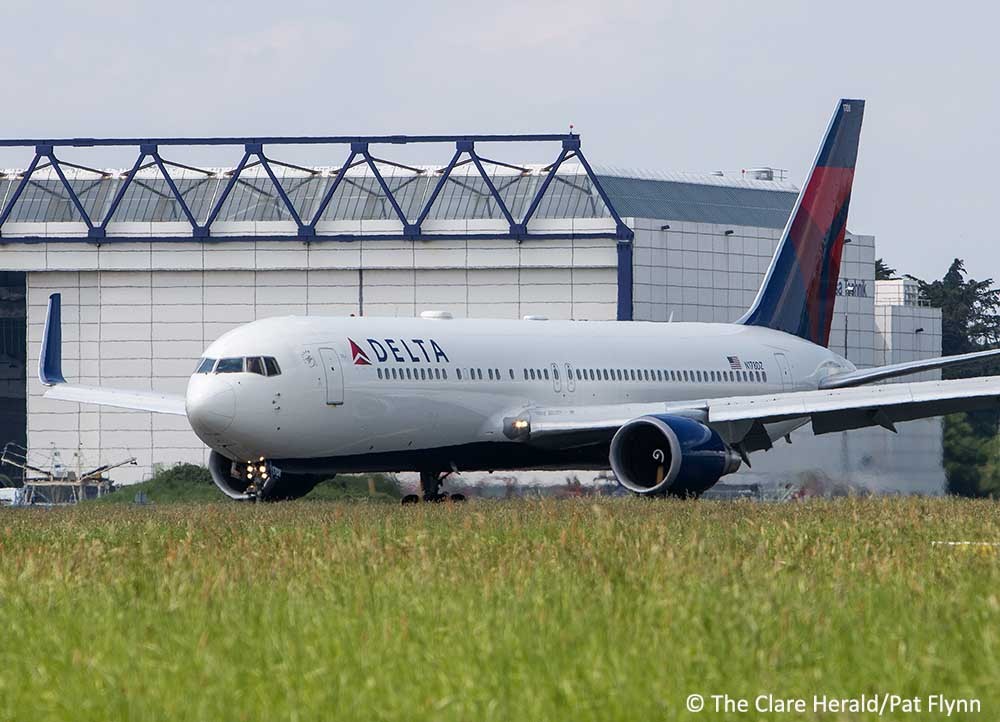 Earlier: A transatlantic jet has made an unscheduled landing at Shannon Airport after dumping fuel off the west coast of Ireland.
Delta Air Lines flight DL-35 was travelling from Paris to Seattle in the US at the time.
The Boeing 767-300 jet was routing overhead the Irish Sea when the crew advised air traffic controllers that they required to divert reporting a "technical issue.".
The crew descended from 32,000 feet to 14,000 feet and routed west over the ocean off Co Clare where they dumped fuel to ensure they touched down within landing weight limits.
Once the crew had completed their fuel dump they confirmed to controllers that they were ready to commence their approach to land. Shannon's fire and rescue crews were standing by for jet when it landed safely at 1.12pm.
Rescue vehicles chased the aircraft down the runway to ensure the jet's brakes didn't overheat during the emergency landing. Once the pilot confirmed that everything appeared normal, the aircraft taxied to the terminal where engineers were waiting to investigate the issue.
It's not yet clear whether the flight will continue its journey today.