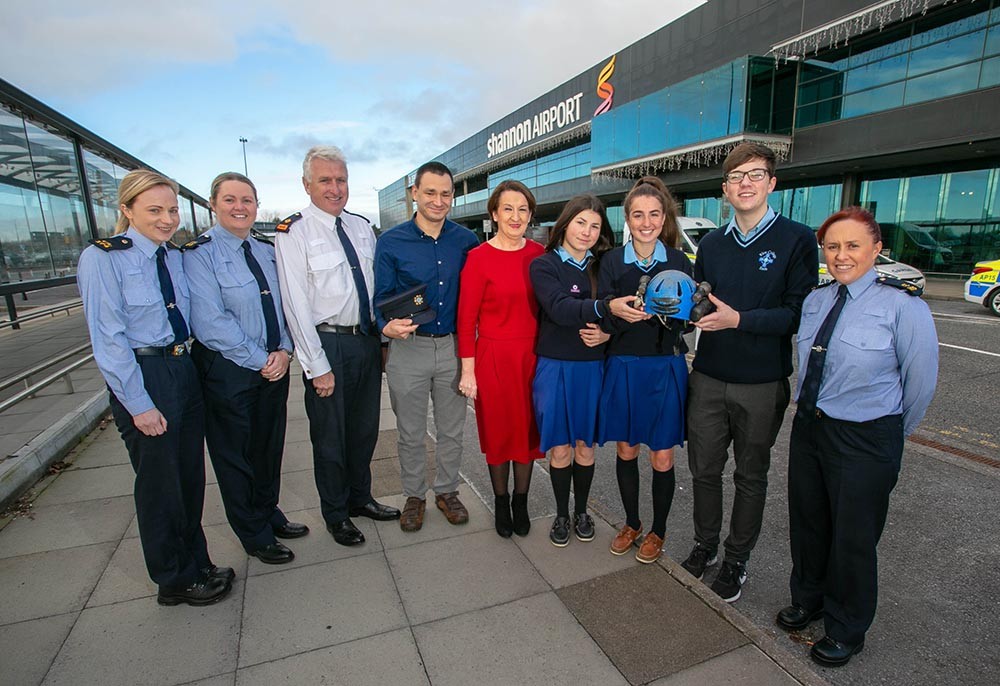 The search is on for Clare's top young community leaders following the launch today by Rose Hynes, Chairman, Shannon Group, of the fourth annual Clare Garda Division Youth Awards, sponsored by Shannon Group.
In attendance at the launch was the heroic Ennis based Thai cave rescuer Jim Warny, who will be a special guest speaker at the awards event which takes place on Saturday 23rd February 2019 at the Woodstock Hotel in Ennis.
The awards seek to identify inspirational young leaders and one youth group in recognition of their voluntary work and personal achievements.  All award nominees and winners are aged between 14 and 19 years and from the Clare Garda Division.
The Award Categories are: Individual Award, Group Award, Community Safety Award and a Special Achievement Award.
The Individual Award is open to young people who have made a positive contribution to their community, making it a better place to live.  The Group Award category applies for groups of two or more young people whose combined efforts have contributed positively to their communities.
The Community Safety Award is for a young person, who through a crime prevention or safety innovation, have made their community a safer place to live.
The Special Achievement category is open to any young person who has overcome difficult circumstances, or defied the odds and whose commitment deserves recognition.
The deadline day for nominations is 18th January 2018 and the public is now encouraged to nominate candidates.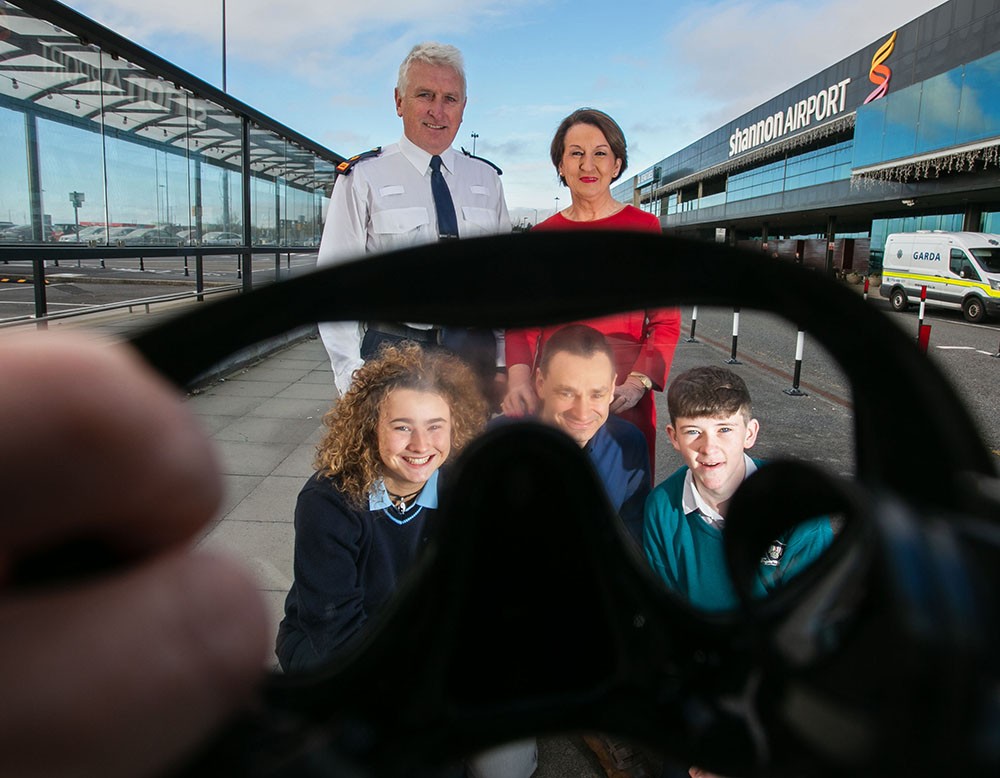 Launching this year's awards, Rose Hynes, Chairman of Shannon Group said: "We are delighted to be a part of this truly wonderful youth engagement programme. It is essential young people are encouraged, recognised and rewarded for engaging with their communities in county Clare.
"The importance of these awards should not be underestimated. We know from our experience of meeting with our previous nominees and winners how their lives have been touched in an immeasurably positive way.
"Young people are the future, they will someday soon be the decision makers and this programme encourages and motivates them to engage, connect and improve the lives of those around them."
Jim Warny, who was central to the world famous rescue mission of 12 boys and their soccer coach from a flooded cave network in Thailand in July, joined Shannon Group Chairman Rose Hynes for the launch of an event that discovers some of Clare's young, unsung heroes.
Commenting on the importance of the awards, Jim Warny, who will be a guest speaker at the awards presentation ceremony, said he was honoured to be part of a process where young people are recognised and supported.
"I am really happy to be a part of such an inspirational event that celebrates young people.  I hope my story can in some way inspire a young person to realise they have it within themselves to make a positive contribution to their communities, schools and even their own homes.
"Something that has really stuck with me since my time in Thailand was how people from different walks of life came together and became one community with a common goal to help.  Life is better when we help and support one another."
Speaking about the Awards, Garda Chief Superintendent of the Clare Division John Kerin,  said that the awards, if anything, have shown the enormous potential of young people.
"Over the past three years, we have come across extraordinary powerful stories of young people going above and beyond to help other people and their communities. We have met young men and women who have shown great courage, endurance and moral character in overcoming hurdles in their own lives. We've been so encouraged by this and again this year we are asking for as many entries as possible.
"We've very fortunate to have had so many young people from Clare nominated over the past three years and this year the judges' task will, no doubt, be just as difficult this year again.  We are delighted to have Jim Warny, whose life-saving act of heroism touched the world, involved in the event. Jim makes us realise that our community is not just our family but those around us regardless of their background.
"In that vein, I also want to reach out through this competition to new communities who have made county Clare their home.  Some of these young people have encountered significant hurdles and had to deal with leaving their homes and their country behind. We would love to see these young people involved in these awards.
"If members of the public know of a young person who has achieved something despite upheaval in their own life, I would encourage them to please nominate them. We're also very lucky to have Shannon Group on board as a sponsor. Without them the event wouldn't be possible."
Entry forms for the competition are now available and can be accessed on the Garda Siochana website www.garda.ie or at the website of awards sponsors Shannon Airport www.shannonairport.ie