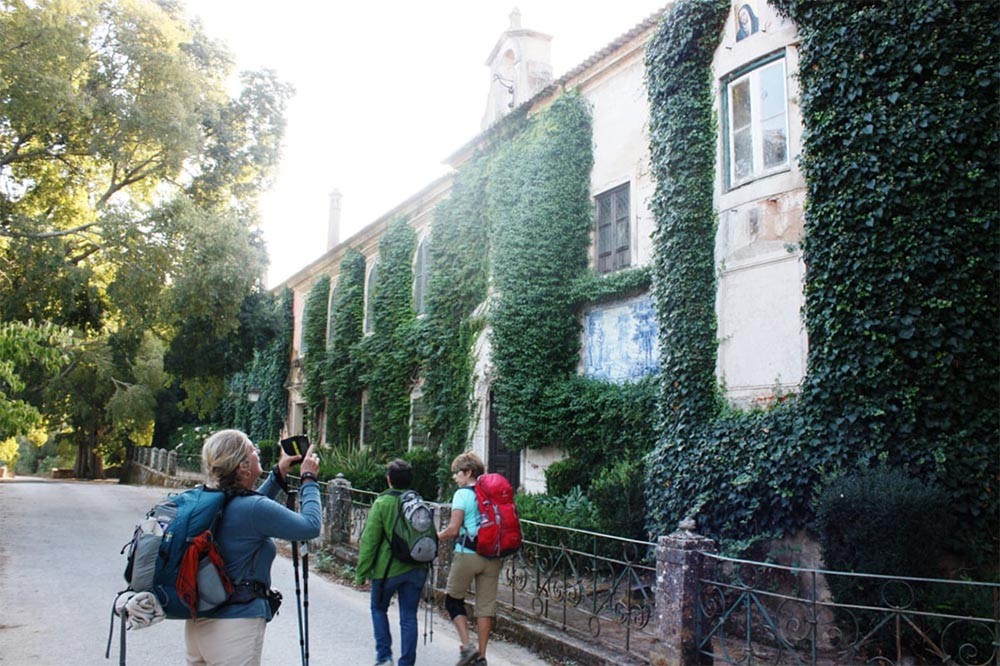 Marie McMahon from Scariff in East Clare has launched a new company this year with her partners in Central Portugal called Shamrock Walking Tours Ltd.
She has set up a new company due to mutual friendships in Portugal and they have come together to bring walking enthusiasts to a new destination. They want to share the beautiful landscape, cultures and sensational scenery of Central Portugal with you.
Walking the stunning countryside is a healthy, enjoyable experience with the sights, sounds and delights of the routes. And a great way to see "The Real Portugal". They know all the best places to eat and drink as well as interesting attractions to visit along the trails. Of course the weather is the big selling point with an average of 290 days of sunshine per year.
Marie has been visiting Portugal for more than 15 years. She is passionate about the beauty of Central Portugal, it's landscape, it's people and it's culture. Growing up in East Clare she has walked the mountains, hills and valleys where she lives and now wants to share her Portuguese experiences with you.
Central Portugal is something of an undiscovered gem for hikers and walkers, offering beautiful, diverse landscapes and vast amounts of space. Thanks to its variety of micro-climates, it is possible to find pleasant walking conditions in all seasons, and the multitude of trails boast fantastic scenery and are rich in natural, historical and cultural interest.
Their walks are spread throughout the Tomar region, with a focus on the country's natural national park of Serra D'Aire and Candeeiros, the Portuguese Camino walk from Goelga to Tomar and from Tomar the Pilgrimage walk to Fatima plus the stunning beaches on the western coastline. They have chosen walks that they feel will show as much diverse countryside as possible in a week.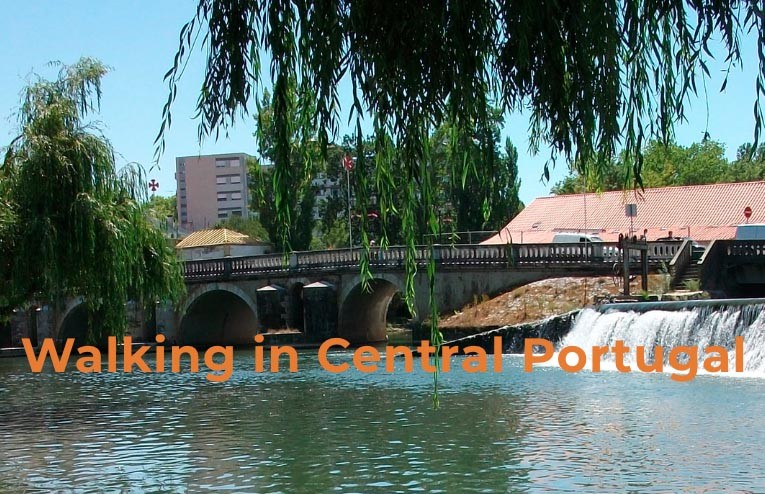 Based in Tomar in the heart of the country, they offer bespoke guided walking tours with fascinating local history and traditions. Tomar in Central Portugal is located between Lisbon and Porto and is an area of outstanding beauty. Bordered by the beaches of the Atlantic coast with mountain ranges, national parks, castles and enchanting villages. It has kind friendly people, wonderful local wines and traditional food at very reasonable prices.
As well as their guided walks, there will be information on Portugal's geology, history, plants, wildlife and agriculture and on numerous local points of interest. From the rugged mountains, to traditional villages, to the unique geology of the west coastline, the walks have been carefully selected to showcase some of the best Central Portugal has to offer. They take in granite peaks, wildflower meadows, farmlands, woodland, waterfalls, castles, churches and archeological remains. With routes suitable for most ambitions and abilities, what further inspiration do you need to discover the myriad delights of this wonderful, yet frequently overlooked, destination.
The flora and fauna you encounter along the way is just amazing. They will take you through eucalyptus and pine forests, agricultural farmlands, horse and stork countryside and beautiful coastal beaches. With just the sky, the trees, the smells and the ground at your feet it is almost therapeutic. They want to keep the walks as true to nature as possible, just fresh air and a pair of boots.
Their trips are for one week with 5 days walking. This leaves 2 days for arrival and departure. The length of each walk can be tailored to suit each group. They have 13k, 14k, 15k, 18k & 24k guided walks to choose from. Some groups may prefer shorter walks and these can be arranged in advance. They offer a wide variety of accommodation from villas to hostels to five star hotels. Your choice!
Their expert guides, who have all completed accredited mountain skills and first aid courses, will plan your walking tour for you. They can design a package to suit you or your group's needs.
Check out their website www.shamrockwalkingtours.com for more information or follow them on Facebook: Shamrock Walking Tours  and Twitter @ToursShamrock. You can also email enquiries to shamrockwalkingtours@hotmail.com