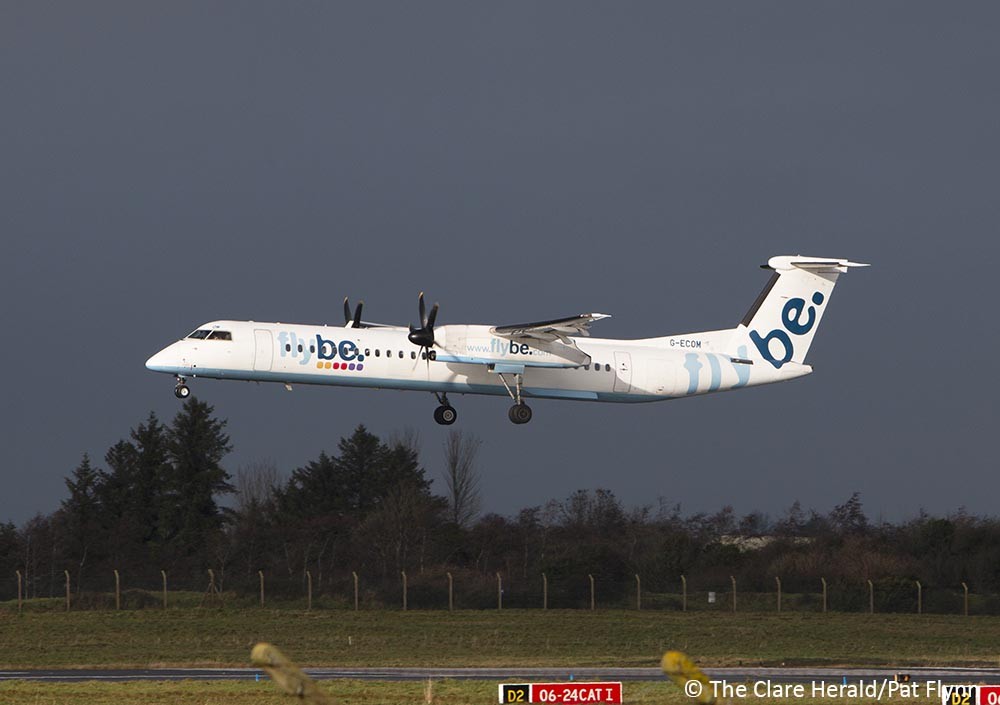 A transatlantic flight made an emergency landing at Shannon Airport early today while two other flights were forced to divert there because of poor visibility at Knock Airport.
Brussels Airlines flight SN-552 was travelling from Toronto, Canada to Brussels in Belgium when the crew declared a medical emergency at around 4.15am.
The flight landed shortly after 5.05am and was met at the terminal by airport authorities and National Ambulance Service paramedics. The man, feared to have suffered a stroke, was transported to University Hospital Limerick for treatment.
Later, a FlyBe flight from Manchester to Ireland West Airport in Knock diverted to Shannon because it was unable to land due to poor visibility.
Flight BE-663 was on approach to Knock at around 11.00am when the crew entered a holding pattern in the hope conditions would improve.
After circling for almost 90 minutes the crew opted to divert to Shannon. Passengers were disembarked in Shannon and transported to Knock Airport by road. The return flight from Knock to Manchester was cancelled.
A Ryanair flight form Liverpool to Knock was also forced to divert to Shannon because of low visibility. Passengers from both flights were transported by bus to Knock Airport.
Earlier, the Shannon based Irish Coast Guard helicopter was unable to land at University Hospital Galway because of poor visibility in the area.
The crew of Rescue 115 was tasked to undertake the medical evacuation mission from Inishboffin Island. The crew had intended airlifting the patient to University Hospital Galway however they were unable to land there.
The crew decided to fly to Shannon Airport where National Ambulance Service paramedics were waiting to transport the patient to University Hospital Limerick.
That operation was coordinated by watch officers at the Irish Coast Guard's marine rescue sub centre at Malin Head in Donegal.