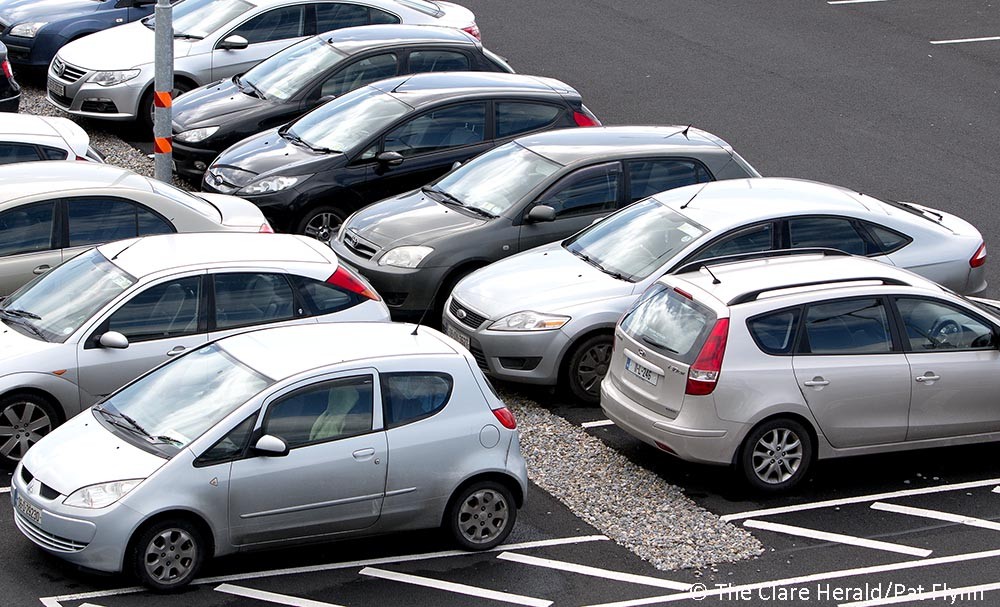 Clare County Council has announced that free parking will be provided at all public car parks in Ennis from 3pm commencing on Friday 7th December 2018 on Thursdays, Fridays and Saturday up to and including Saturday 5th January 2019 as part of efforts to promote Christmas and New Year shopping in Ennis.
Additional free parking spaces are also being made available at Buttermarket/Waterpark House on 8th, 9th, 15th, 16th, 22nd, 23rd, and 24th December from 9.00am to 6.00pm and at Clare GAA/Rear of The Cloister Car Park from 7-24th December from 9.00am to 6.00pm.
Meanwhile, a €3.00 parking charge (full-day) will apply at Holy Family School on 22nd-23rd December (9.30am to 5.30pm) and on Christmas Eve (9.30am to 2.00pm), with stewarding being provided by Ennis Chamber.
The Christmas pedestrianisation arrangements have also been finalised to facilitate and enhance the shopping experience for locals & visitors to the town over the festive period. O'Connell Square, O'Connell Street, Salthouse Lane and High Street will be closed to vehicular traffic from midday to 6.00 p.m. on Saturday 15th December, Sunday 16th, Friday 21st, Saturday 22nd, Sunday 23rd and Christmas Eve.
Christmas in Ennis was launched on Friday evening last (23 November) with the switching on of the Christmas Lights.  Santa arrived into O'Connell Square by Fire Engine for the event, which also features a new 40ft Christmas tree, children's entertainment, carol singing, face-painting and much more. A post-box, crafted by Ennis Men's Shed, has been placed in the Square giving children the opportunity to post their Santa letters up until Friday 7th December 2018.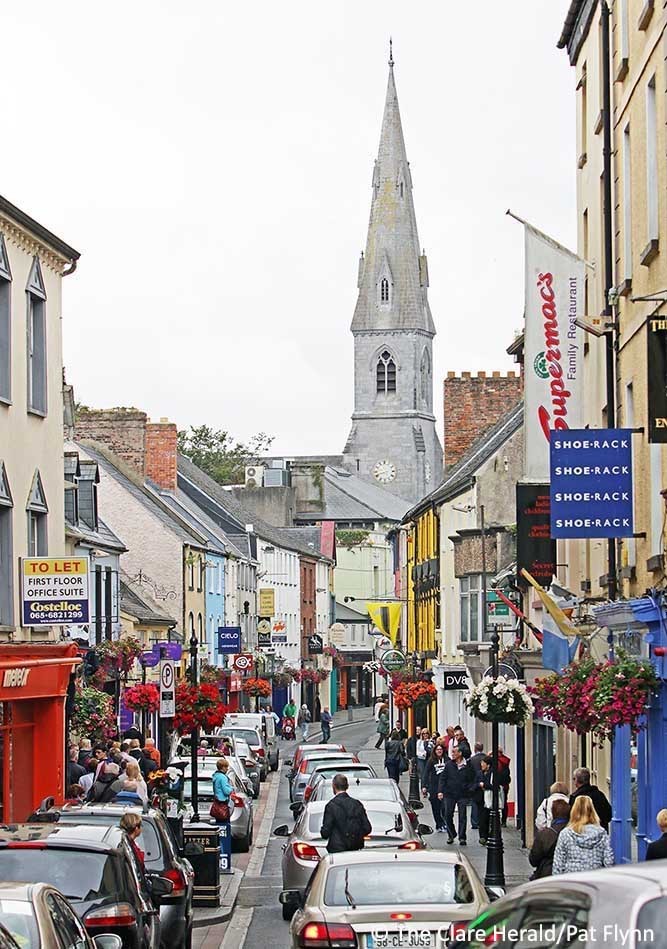 The 'Christmas in Ennis' programme, which is hosted Clare County Council and supported by the Ennis Chamber, features the "Christmas Express" train operating through the town from Wednesday 19th December to Saturday 22 December inclusive. Train fares will cost €2 with all proceeds raised going to local charities.
Ennis Christmas Market will bring the sights, sounds and smells of the festive season to the Market Building on Friday 21 December (3.00pm to 7.00pm) and Saturday 22 December (10.00am to 4.00pm). Traders will be showcasing a variety of locally produced gifts and produce, which would make an ideal Christmas gift, or last minute stocking filler.
On Sunday 16 December a Santa Run will take place through the town with all proceeds raised going to Clare Crusaders.
The streets of Ennis will come alive to the sound of Christmas music from 14 December, when Christmas Street Radio returns until Christmas Eve featuring well-known local radio presenter Ger Sweeney broadcasting daily on street speakers throughout the town and online on www.emeraldconnection.net
The 'Christmas in Ennis' programme concludes on Sunday, 6 January 2019 with the Irish International Christmas Tree Throwing Championship taking place at Active Ennis Tim Smyth Park.  Organised by Clare County Council, the 8th annual event is a novel way to turn Christmas tree recycling into a sport, while at the same time raise funds for a worthy cause. The Championship, which is based on age-old lumberjack traditions, sees members of the public competing to achieve the longest distance for throwing a standard 1.5 metre tree.  There will be trophies for the longest throw in various age categories with a trophy for the overall champion.
Follow 'Christmas In Ennis' on Twitter, Facebook and Instagram for more.