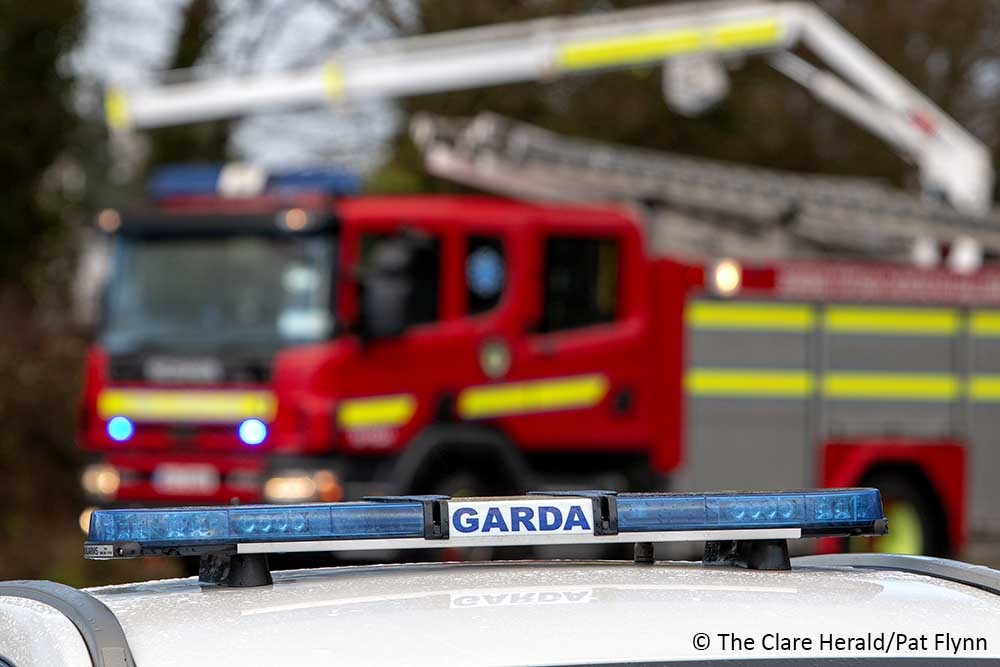 Quick-thinking staff from a local pub in Ennis helped rescue a man from the River Fergus in the early hours of Monday morning.
A young man was seen entering the river in the Abbey Street carpark and three staff from local pub Nora Culligans, quickly jumped into action. The three bar staff are understood to have just finished their nights work when they observed a man close to the river.
Emergency services were alerted at around 2.25am when a one of the men ran to nearby Ennis Garda Station to report that there was a person in the water.
In the meantime, two other staff from the popular local pub, ran to the river to see if they could help the agitated casualty as they waited for emergency services to respond to the scene.
Gardaí, fire and rescue crews along with ambulance paramedics were alerted and mobilised to the call.
When Gardaí reached the scene, the Good Samaritan bar staff had thrown a ring-buoy to the man and were holding onto him. One of the men and a Garda climbed down a ladder to help rescue the casualty.
The emergency response also included members of Ennis Fire Service's swift-water rescue technicians (SRTs) specially trained to deal with river and other water based incidents. While the casualty had been safely removed from the river before fire crews arrived, SRTs assisted one of the man's rescuers who was still in the river.
The casualty was lucky not to have been seriously injured as water levels were low at the time. The river lies about 15 feet below the level of the carpark where the incident occurred however the water wasn't very deep due to a lack of rainfall recently.
One man was handed into the care of ambulance paramedics for treatment.
A spokesman for Clare County Fire and Rescue Service confirmed they received a call at 2.28am reporting that someone had entered the river near Abbey Street carpark.
"Three vehicles dispatched from Ennis Fire Station. An Garda were in attendance by the time the Fire Service arrived.  Fire Service assisted the Gardaí. Medical treatment provided by Ambulance Service," the spokesman added.