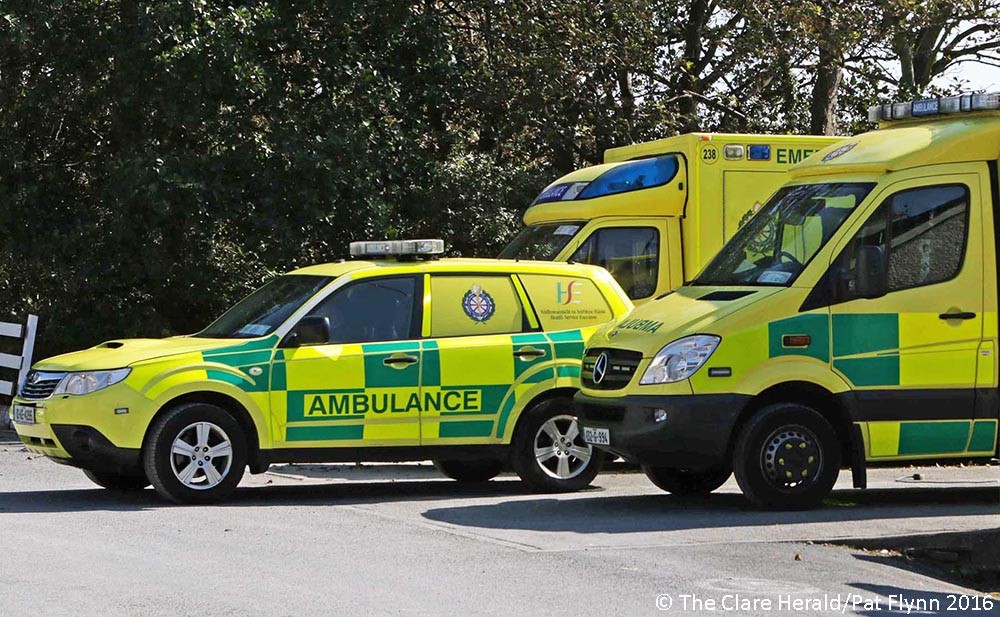 As many as 500 National Ambulance Service (NAS) staff across the country, including some based in Ennis, have commenced a ten-hour strike in a row with the HSE over its failure to recognise their union.
The National Ambulance Service Representative Association (NASRA) is a branch of the Psychiatric Nurses Association (PNA).
The PNA has said that its ambulance service members will only respond to life-threatening and potentially life-threatening calls during today's strike which got underway at 7.00am.
The strike will continue until 5.00pm however further action is threatened if the HSE refuses to recognise NAS staff's choice of union.
A number of NASRA members based in Ennis are also taking part in today's action.
Last week, PNA General Secretary, Peter Hughes wrote to the Minister for Health, Simon Harris deploring the refusal of the HSE to engage in talks at the WRC and calling on him to intervene in the dispute on the right of PNA ambulance personnel to be members of, and represented by, the union of their choice.
View the letter here.