Update
Wednesday 11.05am – Fire crews were requested to return to the scene in the early hours of the morning after thw blaze reignited. The scene has been preserved pending completion of a technical examination.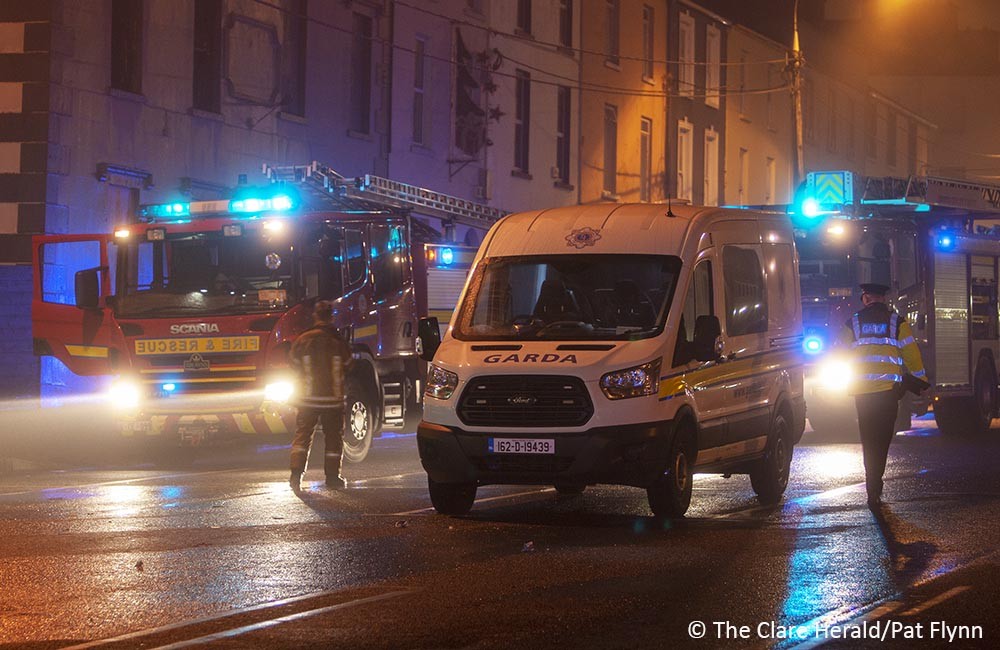 Earlier: Gardaí are investigating the cause of a fire at a former hotel in Kilrush tonight.
The alarm was raised at around 7.30pm when it was reported that a fire had broken out in the former Inis Cathaigh Hotel at Lower Frances Street.
Two units of Clare County Fire and Rescue Service from nearby Kilrush station were mobilised to the incident along with local gardaí. A third unit of the fire service was also sent to the incident from Kilkee.
On arrival, fire crews began tacking the blaze while other firefighters wearing breathing apparatus commenced a search of the property to ensure there was no one inside. The building, which has been derelict for many years, was found to be empty. It is known that the building is frequentes by rough sleepers and others.
Frances Street was closed to traffic between the Toner Street and Hector Street junctions while fire crews dealt with the incident.
It's understood the fire broke out in the upper floors of the building.
Gardaí at Kilrush are investigating the cause of the fire.