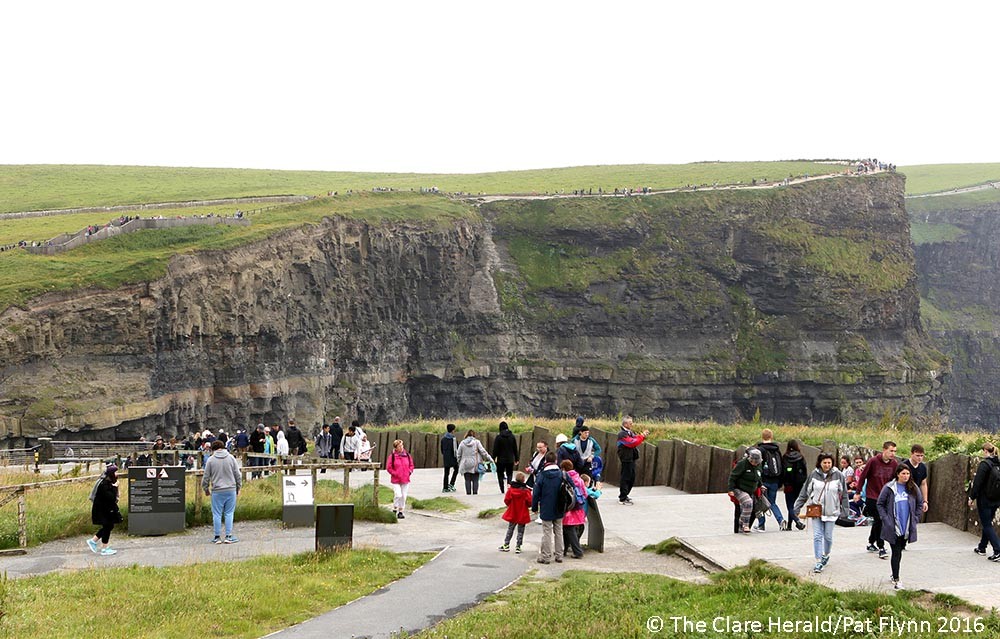 The Cliffs of Moher experienced a further increase in visitor numbers last year with an almost 4% rise on 2017.
The Guinness Storehouse in Dublin continues to welcome the largest number of visitors of any other attraction in Ireland while the Cliffs of Moher are still standing tall in second place over Dublin Zoo for a fifth consecutive year.
The 214m (702 feet) high cliffs on the Atlantic coast leapfrogged Dublin Zoo into second place for the first time in 2014 and last year, welcomed almost 350,000 more visitors than the Phoenix Park based attraction.
A spokesman said: "In total, guest numbers at the Cliffs of Moher Visitor Experience increased by 3.8% to 1,580,010 last year. Significantly, the figures reveal that the Fully Independent Traveller (FIT) market showed greater growth than the group market with 55% of all visitors being FITs (862,226 – up 42,103 on 2017)."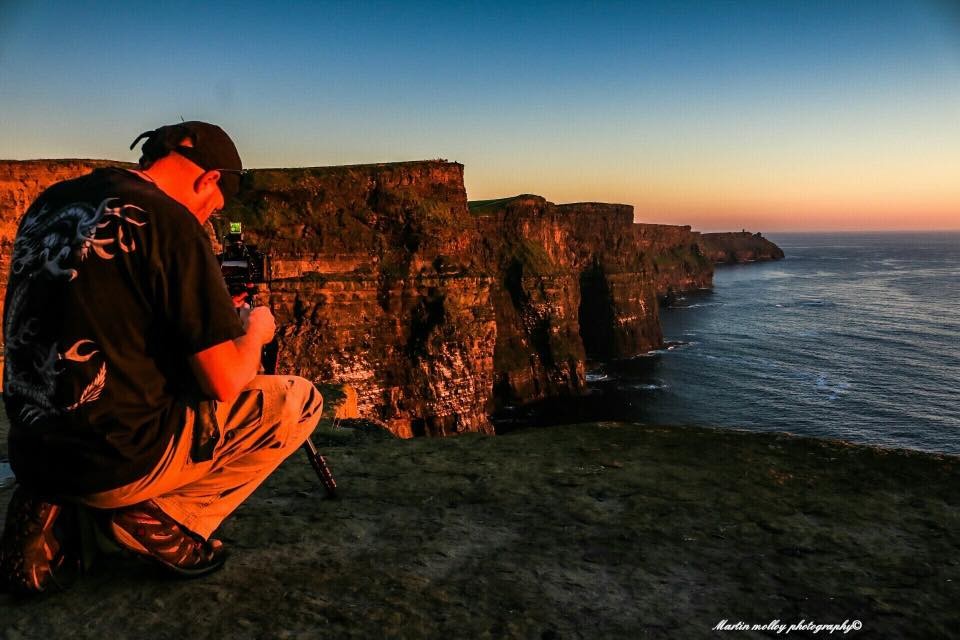 Cliffs of Moher Visitor Experience employs 110 staff during the peak season and is a significant employer in North Clare. Additionally, more than 50 staff employed by tenant companies are supported at the site.
Over 1.73 million guests visited Dublin's Guinness Storehouse last year while, since first opening to the public in 2000, the Guinness Storehouse has welcomed over 19 million visitors and is set to welcome its 20 millionth in the coming months. In 2017, there were 1,711,281 visitors to the Storehouse.
Dublin Zoo's annual visitor numbers reveal that 2018 was another very busy year. Dublin Zoo welcomed 1,230,145 visitors, exceeding the one million mark for the eighth year running, confirming Dublin Zoo's status as Ireland's most popular family attraction.
Fáilte Ireland is expected to publish its full list of Ireland's top visitor attractions later in the year.
Meanwhile, the Cliffs of Moher Strategy 2040 is being developed to enhance the visitor experience and the attraction by Clare County Council. The recently appointed Board of the Cliffs of Moher Centre Ltd will have a key strategic role in shaping the new sustainable tourism direction envisioned for the future.
This Strategy is at tender stage to appoint consultants with international experience. This will involve consultants with local, national and regional stakeholders. The Strategy will take over a year to prepare the comprehensive plans for the site and visitor experience.