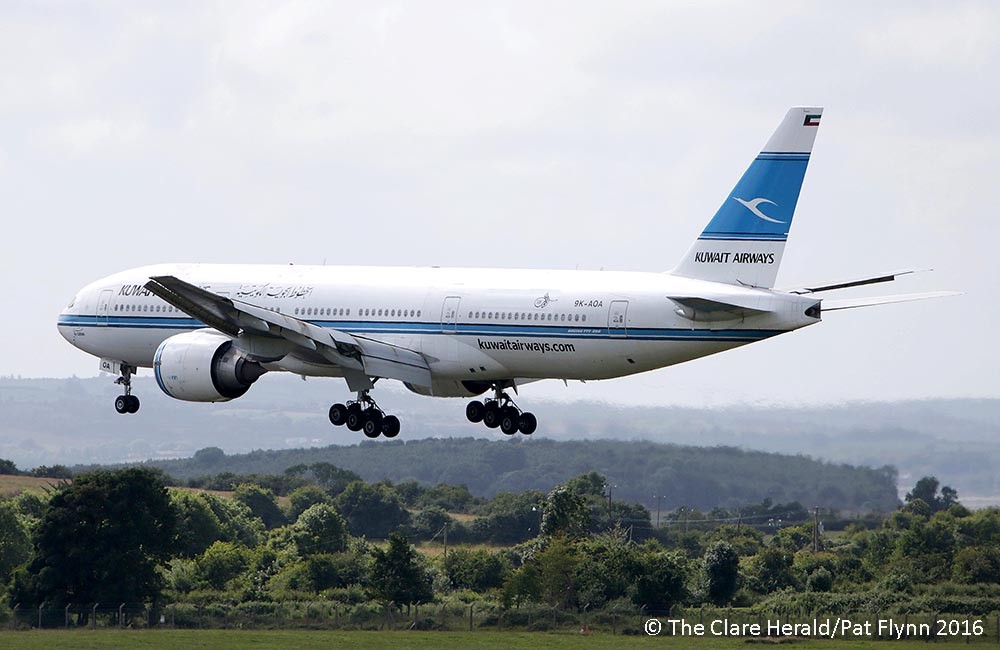 Shannon Airport has lost one its biggest technical stop customers after Kuwait Airways was granted permission to fly directly to the United States.
Kuwait Airways has a made a daily stopover at Shannon as part of security arrangements agreed between the airline and the US Government. Flight KU-117 was a three times weekly service when the arrangement first began.
When the Kuwait City to New York JFK operation first commenced, authorities in the US were unhappy with security procedures at Kuwait so instructed the airline to remedy the issue. In the meantime, the airline reached agreement with Shannon Airport to stop there en route to the US.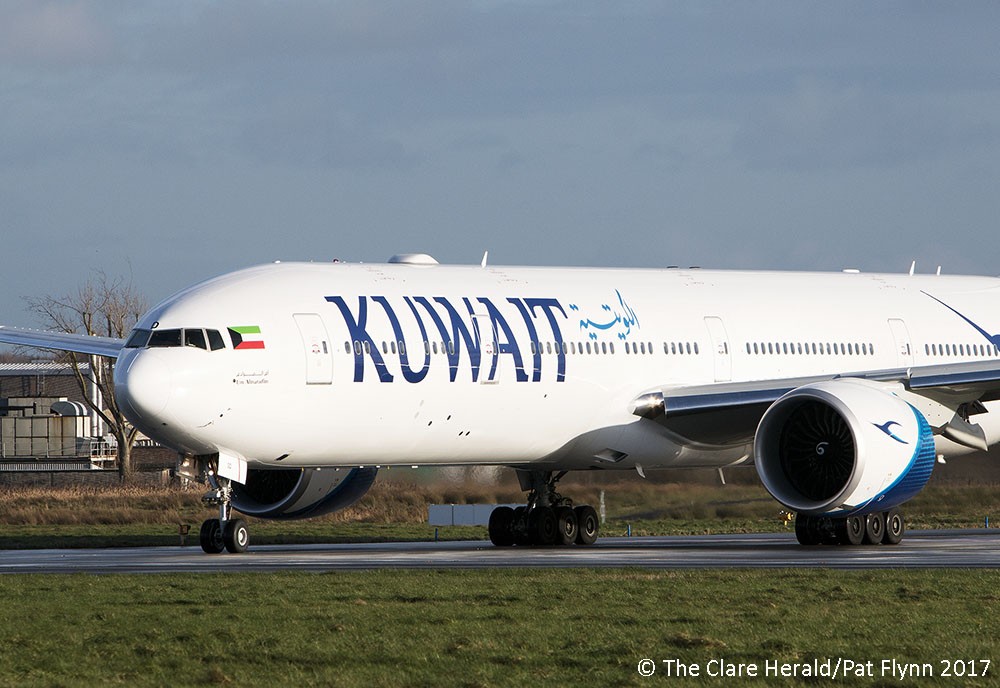 Since then, the carrier made a planned stopover at Shannon where passengers, crew, their baggage and cargo were security screened by US Customs and Border Protection staff before the flight continued to New York. The aircraft was also refueled during the scheduled stop.
Kuwait Airways has now confirmed however that yesterday's flight was the last to stop at Shannon after the airline was cleared by US authorities to fly directly to New York.
The carrier apologised on Twitter to customers who had been 'forced' to take a transit route through Shannon.
Kuwait Airways is pleased to announce that we have received the approval from the concerned authorities within the United States of America to open up operations of the direct route to New York airport without the need for a transit at Shannon airport in Ireland /1

— Kuwait Airways (@KuwaitAirways) January 10, 2019
While the flight did not take on passengers at Shannon and was always going to be a temporary arrangement, the loss of the service will come as a blow to the airport particularly ground based companies that have enjoyed spin-off business over the last three years.
It's not clear however whether the withdrawal will have an impact on jobs at those companies which provided grounding handling and security services. A comment is awaited from ground handling agent  Swissport.
One airport worker said: "We don't know, we just don't know. We are waiting to hear but we hope there will be enough work to tie us over until the start of the summer scheduled in March. We'll have to wait and see."
In a statement, Shannon Airport said: "We would like to thank Kuwait Airways for using Shannon Airport over the last two and a half years and we will continue to work with the airline to explore future opportunities."