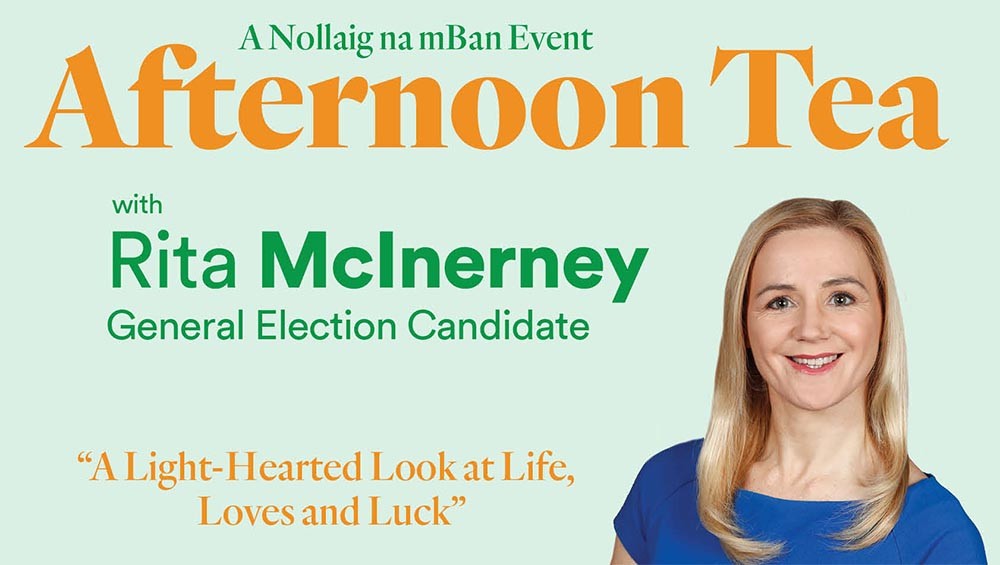 Some of Clare's foremost women will take time over afternoon tea to look back at 2018 and set out their ambitions for 2019, at a special Nollaig na nBan, event on January 6th in the Hotel Woodstock, Ennis at 3pm.
Event organiser Rita McInerney said: "The special Nollaig na mBan, or Women's Christmas, Afternoon Tea will be a light-hearted look at life, love and luck."
"Coming 100 years after women got the vote for the first time, it's right and proper to remember the advances that have been made and the challenges that are yet to be overcome.
Former Government Minister and Deputy Leader of Fianna Fáil, Mary O'Rourke will headline the event which takes place from 3pm to 6pm and will be joined by some of Clare's leading female sports, business and academic stars," Ms McInerney add.
"From the 2018 Clare Rose, to tourism providers, award winning businesswomen, and to senior academics, our panel represents the very best of Clare women.
"It's important for everyone to see strong female personalities taking the lead, and this event is being organised to showcase the power, resilience and talent of the women of Clare.
"Tickets cost €25 and can be bought at the hotel or by contacting me on 087 677 4907," she added.
Other attendees include:
Clara Burke, 2018 Clare Rose
Dr. Susan Crawford, Autism Activist and Lecturer, University College Cork
Tina D'auria, Owner of Bambino's, Top 5 Store of the Year
Elaine Lally, Owner of Hotel Woodstock
Dr Audrey Kinehan, Pharmacist and former Senior Pharmaceutical Assessor with the Health Products Regulation Authority
Irene Hamilton, Founder and Director with Scattery Island Tours