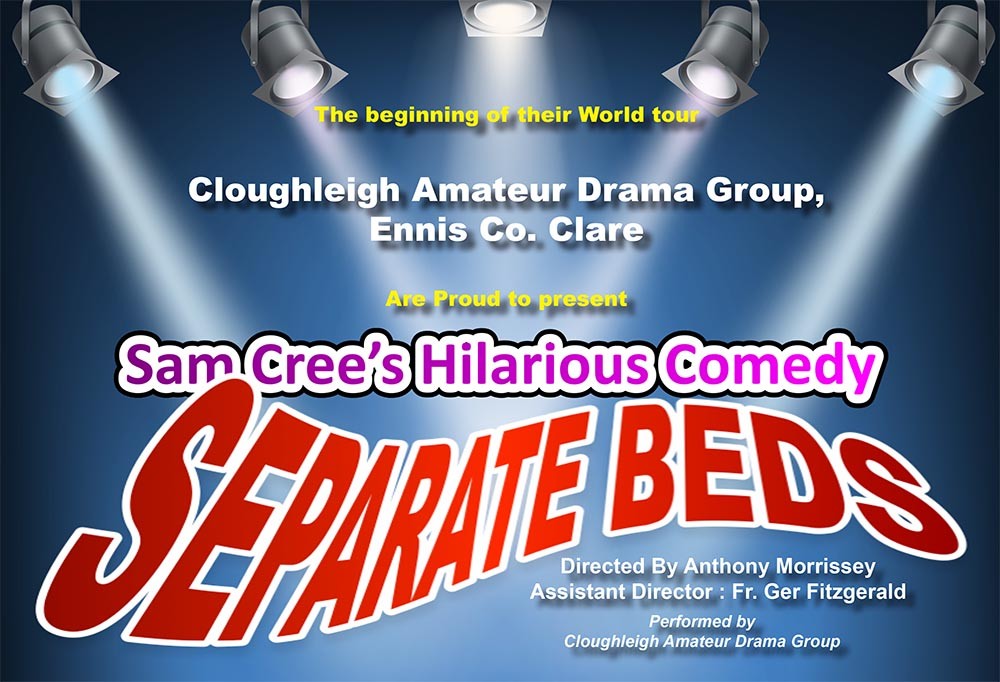 Ennis-based Cloughleigh Amatuer Drama Group will present Sam Cree's hilarious Comedy 'Separate Beds' next month.
One of Sam Cree's best known Irish comedies full of colourful characters and chaos. Arthur and Claire Marshall are separated; but for their daughter and blushing bride to be they agree to act like a happily married couple to impress the strict, old fashioned and soon to be Mother-in-law.
A task which isn't easy when also dealing with a forgetful, old Priest and a maid and painter who can't keep their hands off the drinks tray. Not to mention a lusty neighbour after Arthur's affections.
The recently formed drama group will stage their show in Cloughleigh Community Hall, Ennis on February 1st, 2nd and 9th.
Friday, February 1st @ 8.00pm
Saturday, February 2nd @ 8.00pm
Saturday, February 9th @ 8.00pm
For Tickets call 086 8547996 Lawrence or call in to shop at Cloughleigh next to Cloughleigh Church. Tickets also available from Committee Members and on the night.