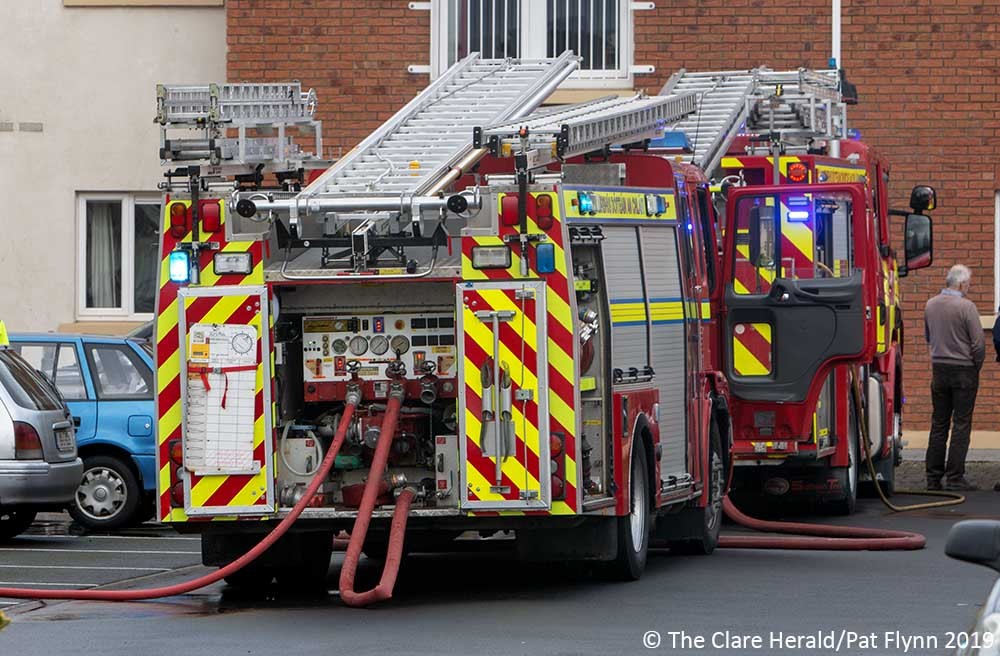 An apartment complex leased by Clare County Council was evacuated on Wednesday morning after an electrical fire broke out in a hallway.
The alarm was raised at around 9.45am when a fire was discovered at Páirc na Coille Apartments on Drumbiggle Road in Ennis. The building's own automatic fire alarm system alerted residents and the emergency services.
Two units of the Ennis Fire Brigade were mobilised to the incident along with ambulance paramedics and Gardaí.
On arrival, emergency crews found that all occupants had been evacuated from the building by fire wardens who implemented the property's own Fire Safety Management Procedures.
A spokesman for Clare County Fire and Rescue Service confirmed: "The suspected cause of the fire was a light fitting, and while there was little fire damage, there was smoke damage, mainly to a ground floor hallway."
The incident was dealt with by fire service personnel wearing breathing apparatus.
National Ambulance Service paramedics remained at the scene until it was confirmed that nobody required medical attention. An ESB engineer as well as Clare County Council staff also attended the incident.
Residents were allowed return to their apartments once the ground floor had been cleared of smoke and the scene declared safe.
In 2017, Clare County Council confirmed it had signed a 20-year lease for 35 apartments at the Páirc na Coille complex to accommodate people on the social housing list in Clare.