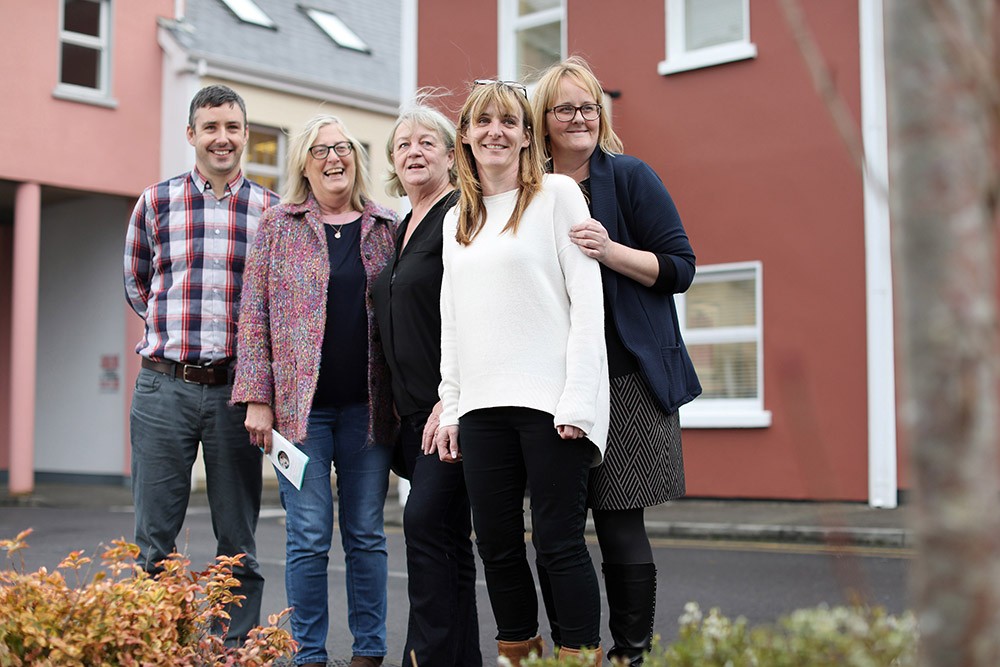 More than €227 million – the equivalent of €622,000 a day – was raised for Good Causes all over Ireland in 2018, according to National Lottery figures.
This funding, raised by players of National Lottery games, is supporting thousands of organisations, sports clubs and community projects across the country, many in Co. Clare.
Among these is the Ennis-based Family Carers Ireland, an organisation which strives to support young carers across the county and nationwide.
It is estimated that there are close to 50,000 young carers in Ireland today looking after brothers, sisters, parents or perhaps grandparents. Many of these are children and teenagers who combine caring with growing up.
Thanks to National Lottery Good Causes funding, Family Carers Ireland are able to support young people and work with primary and secondary schools to identify the needs of young carers.
"Sometimes the toll of caring can be difficult for young people who are often just children themselves. We help teachers to spot when the young person is finding it difficult, perhaps their attention or homework is clearly suffering, and then specific supports are required," explains Catherine Cox of Family Carers Ireland.
Caring for Carers, based in Ennis, Co Clare and the Carers Association merged in 2015 to form Family Carers Ireland. Working to ensure fairness for carers, the merged group came together to form one dedicated, carer-centred organisation.
Prior to the merger, Caring for Carers, which was founded in Clare in 1988, received funding of €15,000 from the National Lottery to carry out essential work.
Supports and services provided in Clare by Family Carers Ireland today include the provision of peer support and practical workshops for carers support groups, training, support services, respite care, respite weekend breaks, nurse-led clinics, therapies and outings and legal and mediation services
Also, it leads the Carers Centre in Ennis and runs the Freefone National Careline 1800 240724 from five to seven days a week, increasing availability for the over 5,000 calls received on average each year.
Operating through a national network of Carers Resource Centres across the country Family Carers Ireland is a vital resource for carers and facilitates carers groups where coping strategies and local information can be shared and emotional support given.
And now, each year, Family Carers Ireland, with CarePlus Pharmac, hold their Carer of the Year and Young carer of the year awards.  The awards recognise the dedication of Ireland's invisible workforce.
Catherine Cox adds: "With an ever-increasing number of people providing unpaid care in the home to loved ones with demanding medical care needs, our awards are more significant than ever."
The work of Family Carers Ireland is critical in recognising, supporting and advocating for those who give so much to look after their loved ones day-in, day-out.
National Lottery CEO, Dermot Griffin, today thanked players for supporting Good Causes by playing National Lottery games: he said:"More than €5.4 billion has been raised since the inception of the National Lottery and this is making an immense difference to organisations such as Family Carers Ireland.
This is all down to the people of Ireland who played National Lottery games for whom we are really appreciative of. Good Causes funding has played an important role in the development of the country over three decades and has helped to define Ireland, our communities and our culture."
Nearly 30 cent in every €1 spent on National Lottery games go back to Good Causes. Last year alone over €227 million was raised by the National Lottery and its players for Good Causes all over Ireland.