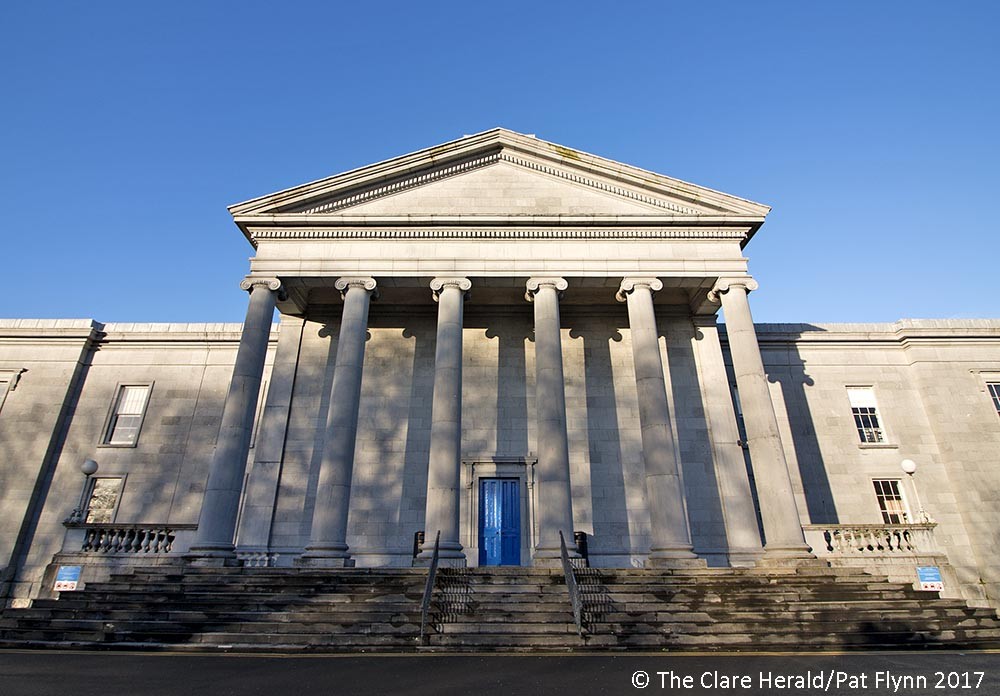 Two elderly US military veterans have appeared in court in Ennis charged in connection with an alleged security incident at Shannon Airport on Sunday.
77-year-old Tarak Kauff, with an address at 28 Arnold Drive, Woodstock, New York and Ken Mayers (82) of 74 Monte Alto Road, Santa Fe, New Mexico were brought before a special sitting of Ennis district court this morning following their arrest at Shannon Airport yesterday.
The men face two charges each arising out of the St Patrick's Day incident where they are alleged to have unlawfully entered Shannon Airport causing €2,500 worth of damage to a perimeter fence.
Garda Noel Carroll gave evidence arresting the two men after they had been detected by airport police officers airside at Shannon Airport. Garda Carroll, who witnessed the men being apprehended on Taxiway 12, also told the court he charged and cautioned both men on Sunday night.
He told Judge Marie Keane that Mr Mayers made no reply when he was charged while Mr Kauff said "not guilty."
The court also heard that a large hole was discovered in a perimeter fence was and that bolt cutters and gloves were also found. Judge Keane was also told that there was a 45-minute delay in operations at Shannon Airport as a result of the incident.
Inspector Tom Kennedy objected to bail saying that the State's concern was that the two men would not be available for court if they were allowed return to the US. The pair were due to return to the US from Dublin on Wednesday.
Applying for bail for his clients, solicitor Darragh Hassett offered two options pointing out that the accused preferred to return to the US and come back to Ireland for any trial. He said both were ""men of honour who have served in the US defence forces and will return to Ireland for their cases".
The other option was that the men would surrender their passports and reside locally until the matter has been dealt.
Judge Keane asked where the pair would stay and how they would support themselves. Mr Hassett said they had offers of accommodation and that both had pensions and would also receive help from family and friends. Mr Hassett told the Judge that his clients "would not draw on the State."
Inspector Tom Kennedy stated again that if bail was granted, the State's feared there was a danger that the men would not be available for a future court hearing.
Judge Keane said that a breach of security at an international airport a "serious matter" and that she was talking into account that the men had only travelled to Ireland less than a week ago.
The Judge refused the men bail, and the matter was adjourned until a sitting of Ennis District Court on this Wednesday when the accused will appear by video link.