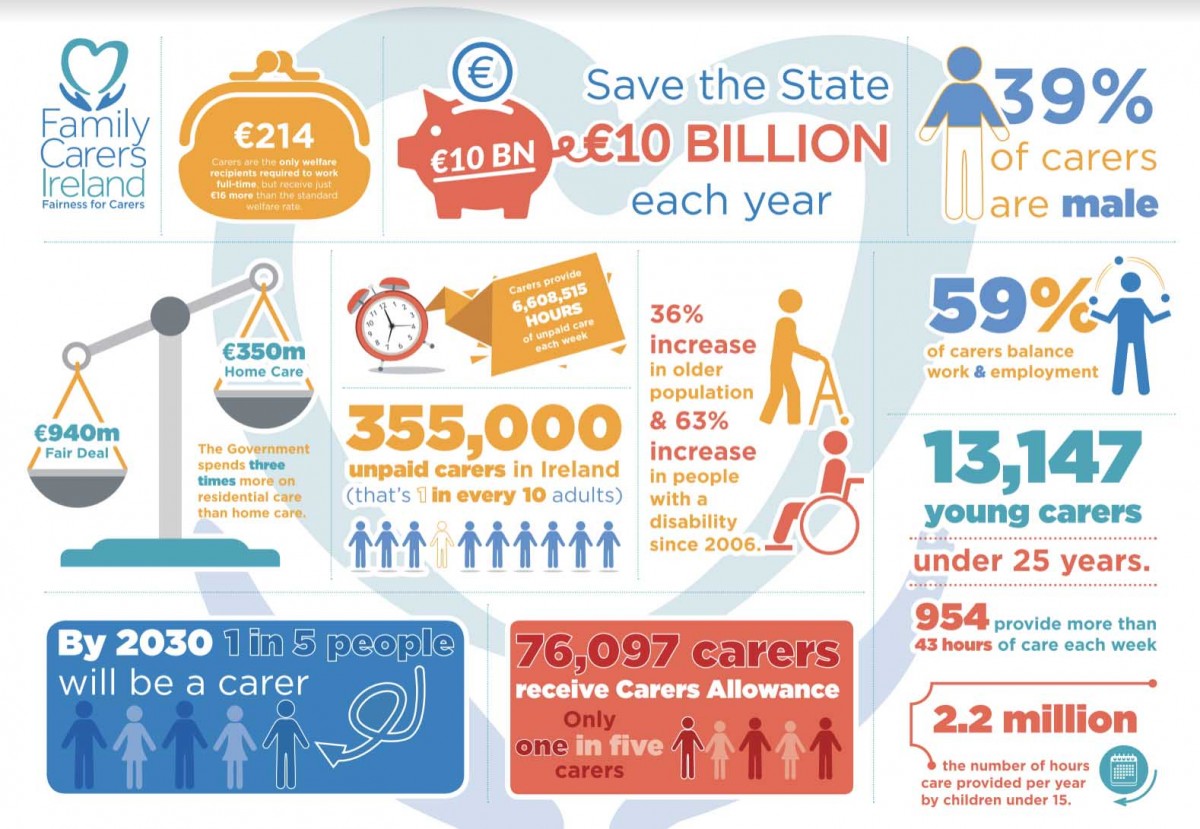 Family Carers Ireland moved to a new premises at Tracklands Business Park in Ennis in January providing carers in Clare with a drop-in centre and increased opportunities for training and supports from the local Family Carers Ireland team.
Family Carers Ireland is a national charity working to create an Ireland where family carers are properly recognised, supported and empowered; where they are able to maintain their own health and wellbeing; to care with confidence; and can participate as fully as possible in economic and social life.
The move has had a positive effect on services and we have seen an increased number of Family Carers availing of the supports we have to offer. We are looking forward to building in this in the future.
Today 1 in 10 people in Ireland is a family carer. By 2030, we will need twice as many carers to meet the needs of our ageing population and the increasing number of people with a disability or chronic condition.
In the Clare/North Tipperary branch of Family Carers Ireland we work to ensure that the carers living in the region can receive the important supports and services they need. We provide a range of services here in Clare/North Tipperary which are aimed at helping to increase the quality of life for the carer and the person receiving care at home, including:
A dedicated Carer Resource Centres based Tobarteascáin, Ennis, Co Clare;
National Freefone Careline available 7 days a week;
Approved HSE Home Care Package provider;
Provide In-home respite services across the country;
Dedicated carers support groups providing peer support and practical workshops;
One to one advocacy support, legal advice and counselling service;
Information on rights and entitlements;
Dedicated support for young carers;
Provide a national voice for carers.