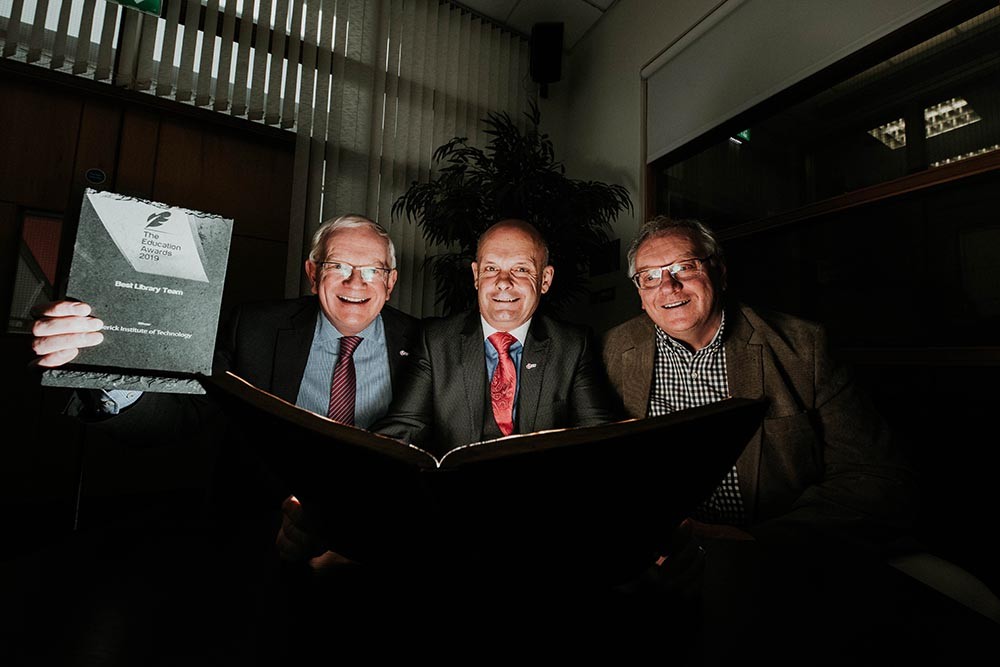 LIT Library were recently awarded the Best Library Team at the Education Awards 2019.
The Education Awards 2019 Judging Panel awarded LIT Library the Best Library Team Award for their contribution to the furthering of education over many years through outstanding achievements that transcend their normal day-to-day duties of running of a quality, modern academic Library service.
LIT Library have operated a large and impressive portfolio of activities requiring extraordinary commitment, organisational skills and ability to multi-task. These activities include operating a quality academic Library across four campuses for the benefit of students and staff, operating six large-scale EU funded programmes as well as their Conference Ambassador Activities where they have furthered Library and Information Science (LIS) research internationally through Conference organisation which have brought high numbers of international delegates to Limerick city.
As well as winning the Best Library Team Award, LIT Library were also shortlisted in two other categories at the Education Awards 2019, the Best International Research Project Collaboration Award as well as the Best International Collaboration Award. This is the second time LIT Library have been honoured at the Education Awards, having been awarded Best International Research Project Collaboration at  the Education Awards 2018.
The  Education  Awards  recognise,  encourage  and  celebrate  excellence  in the  third level education sector on the island of Ireland from both State and privately funded institutions. The Education Awards which is attended by hundreds of senior professionals from across the entire third-level education sector in Ireland, highlights the key areas that impact upon student performance and  provide  opportunities  for  educational  institutions,  their  employees  and  contributors  to  have their achievements recognised across the various important facets of their operations.