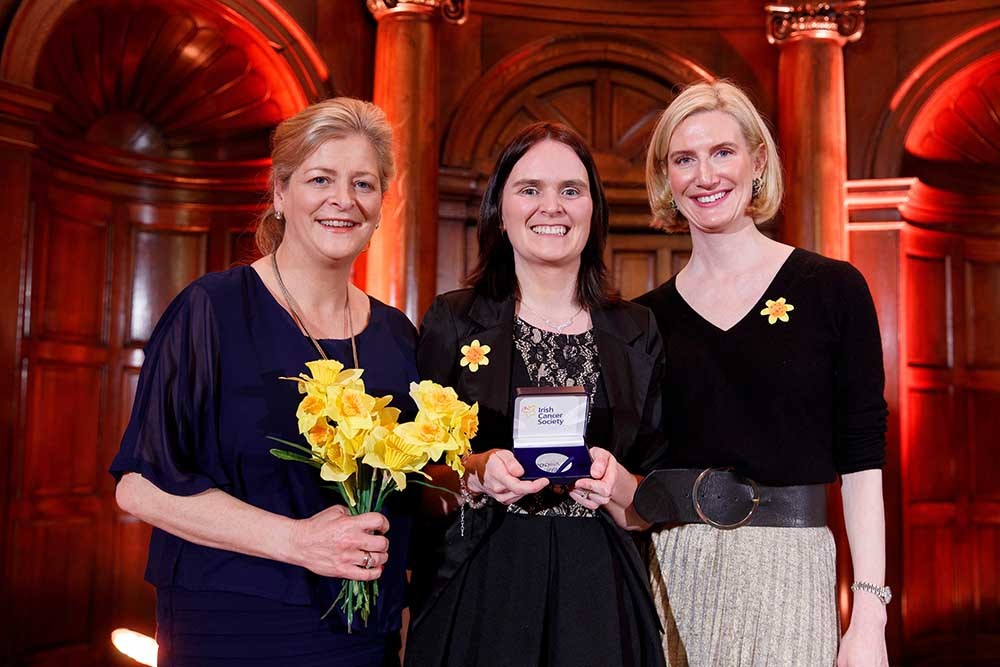 Congratulations to Clare nurse Susan Nagle who has been recognised for her work in cancer research at the 2019 Irish Cancer Society Research Awards.
The awards recognised some of the vital work being undertaken by researchers and support staff throughout the country.
Susan won the top prize of Research Support Staff of the Year at the ceremony. She works as a Cancer Trials Research Nurse in University Hospital Limerick. Susan was nominated by her colleagues in Cancer Trials Ireland, who described her as someone who goes 'above and beyond' all year-round, adding that her dedication to her work 'proves that despite working in a tough and under-resourced environment, you can continue to strive for patient care and wellbeing'.
Susan hails from Ballyea, Ennis, Co Clare and now lives in Ennis with her husband Daniel Ferry and children Aaron and Lucy Ferry (aged 5 and 2).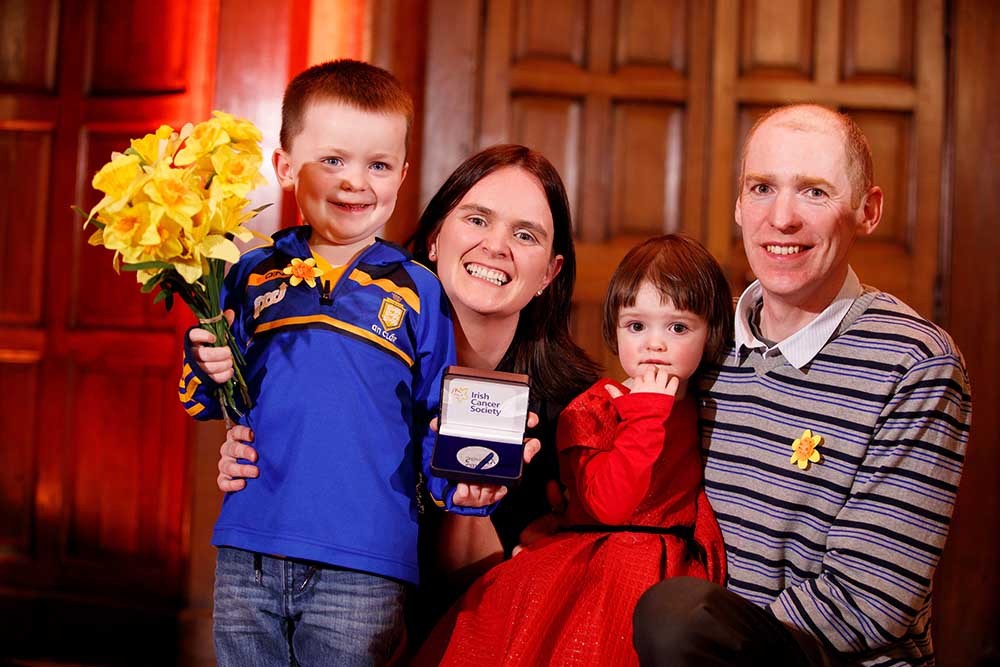 Susan was one of six people working in cancer research who described their work to a packed audience of family, friends and Irish Cancer Society supporters at the special awards ceremony held in Dublin's House of Lords.
At the ceremony the Irish Cancer Society also announced that, thanks to the public's generosity, it is on track to invest €30 million in cancer research in the decade up to 2020.
Averil Power, Chief Executive of the Irish Cancer Society, said: "This decade has broken all records for cancer research in Ireland. Thanks to the generosity of the public, the Irish Cancer Society has invested more money in life-saving research than ever before, finding better ways to prevent, detect and treat cancer.
"In 2019 we intend to invest €2.3 million in cancer research, supporting the work of over 100 researchers around the country. This makes us the largest voluntary funder of cancer research in Ireland, but we can still do even more.
"Every year we have to turn away researchers who come to us with potentially life-saving projects, simply because we don't have enough funds to support them. Unfortunately, this means we may have had to turn down a potential breakthrough or cure. If we're going to stop cancer this has to change. That's why Daffodil Day 2019 needs to be the biggest one yet."
Daffodil Day 2019, proudly supported by Boots Ireland, will take place on Friday, 22 March. Members of the public are urged to get involved by volunteering as fundraisers and donating what they can on the day. For more see cancer.ie/daffodilday.