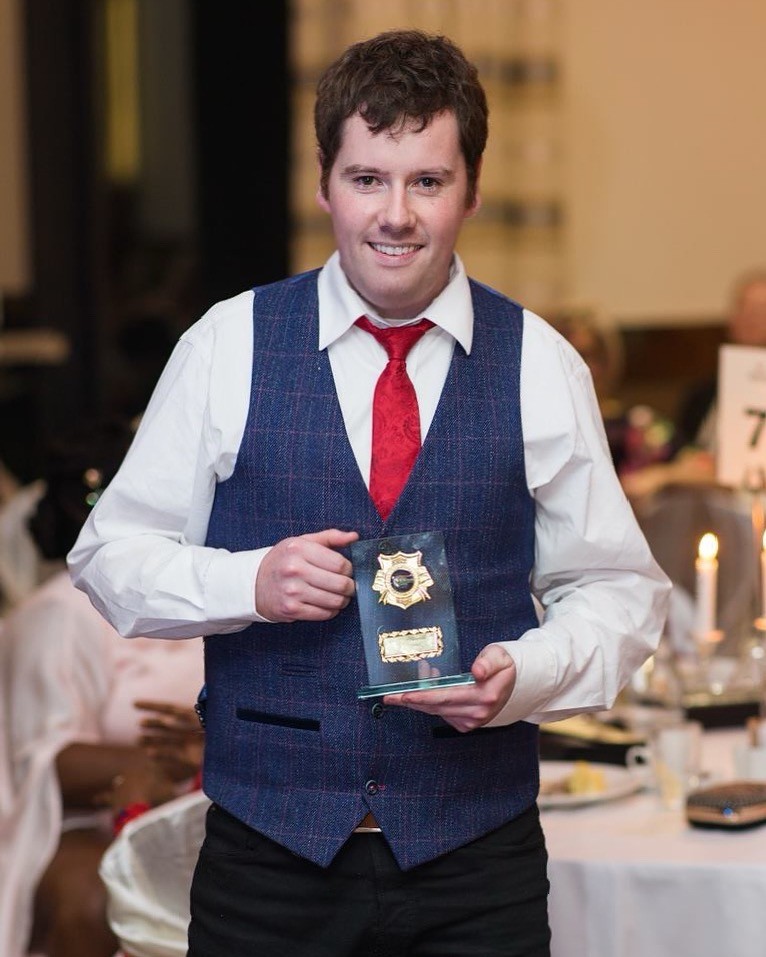 A 23-year-old self employed swimming instructor from Quilty has scored more success for his popular social media blogs.
Patrick Mungovan, who also works with Spin South West radio, set up a lifestyle blog in April 2017 which has proven to been hugely successful.
Patrick received one of his latest accolades at the International Runway Achievers & Recognition Awards. The awards were set up 4 years ago as a way to show the recognition to those in the areas of social media, pageantry, entertainment, fashion, and community.
Patrick said: "I was nominated for 2 awards – Best Snapchatter & Next Upcoming Social Media Star. It was such a surprise and shock to be called out as the winner for both of these awards. The voting process was all done by the public and I am very thankful to everyone for their continued support always.
The second awards night took place last week in the Galway bay hotel. It was the JCI Galway ten outstanding young persons awards.
"I had been nominated for this award under the category of personal improvement and accomplishment. There were a total of 10 winners and I am thrilled to be named as one of them for 2019. It was a fantastic night getting to meet so many young people who continuously work hard every day to make the lives of others a bit easier," Patrick said.
"It's such an achievement for me to win top awards such as these and it's brilliant to get the recognition considering all the hard work that goes into social media, running my blog, etc," he added.
Last year, Patrick won Best Male Influencer 2018 at an awards ceremony in Dublin.
"To win 3 awards in the same weekend in 2019 is just crazy. I'm thrilled to have won awards for something that I love doing and it gives you more determination to keep up the hard work and to see what's next," Patrick said.