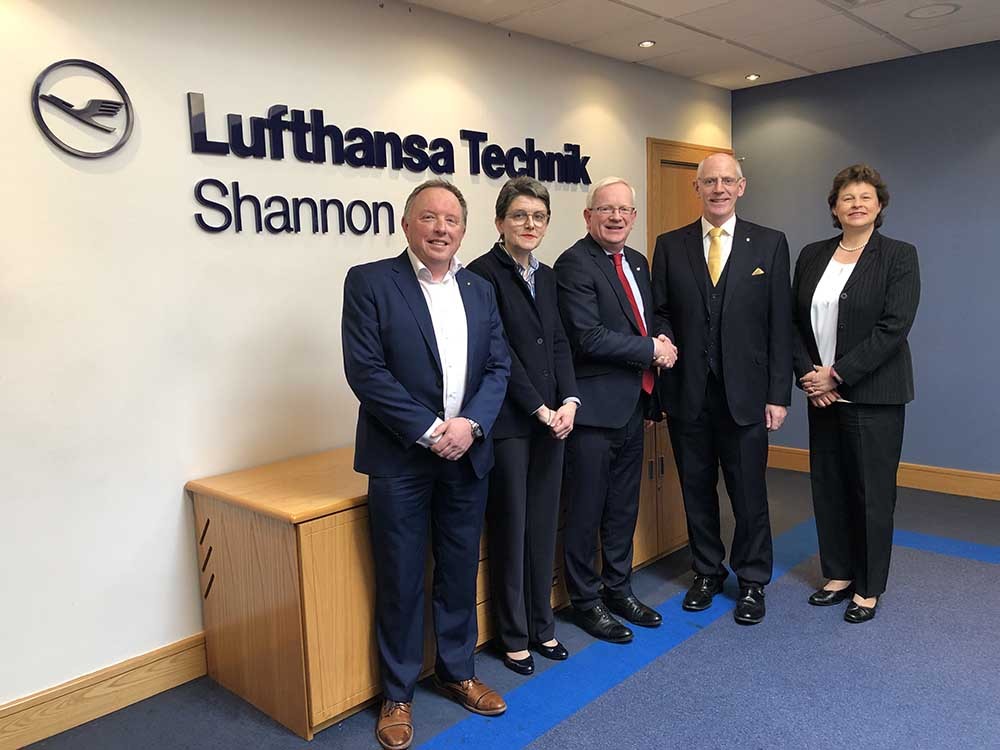 Limerick Institute of Technology (LIT) and Lufthansa Technik Shannon Ltd (LTSL) have today announced the launch of a unique, three-year undergraduate degree programme in aircraft maintenance engineering.
The collaboration is based on bringing together the professional and academic expertise of both organisations in developing the Bachelor of Science Degree in Aircraft Maintenance Engineering.
The degree is fully accredited and will be internationally recognised.  Once live, it will help address the need to provide 750,000 graduates to the global aviation industry in the immediate future, including the provision of 135,000 graduates in aircraft maintenance required in the European region alone between 2018 and 2035.
The degree programme is the fulfilment of a shared set of values, goals, and priorities between LIT and LTSL. Innovation is key to both LTSL and LIT in how they serve their stakeholders in the region.
Welcoming the partnership between the world renowned aviation training school and the Higher Education Institute, LIT President Professor Vincent Cunnane said, "We are very proud of our collaboration with LTSL, it is a win for both organisations, for students, the industry and this region.  LIT and Lufthansa Technik Shannon share a common goal to educate and train people to the highest academic and industry standards.  The fact that we share a set of values and have a common goal has enabled us to develop what is a unique programme, another pioneering move from Shannon in global aviation.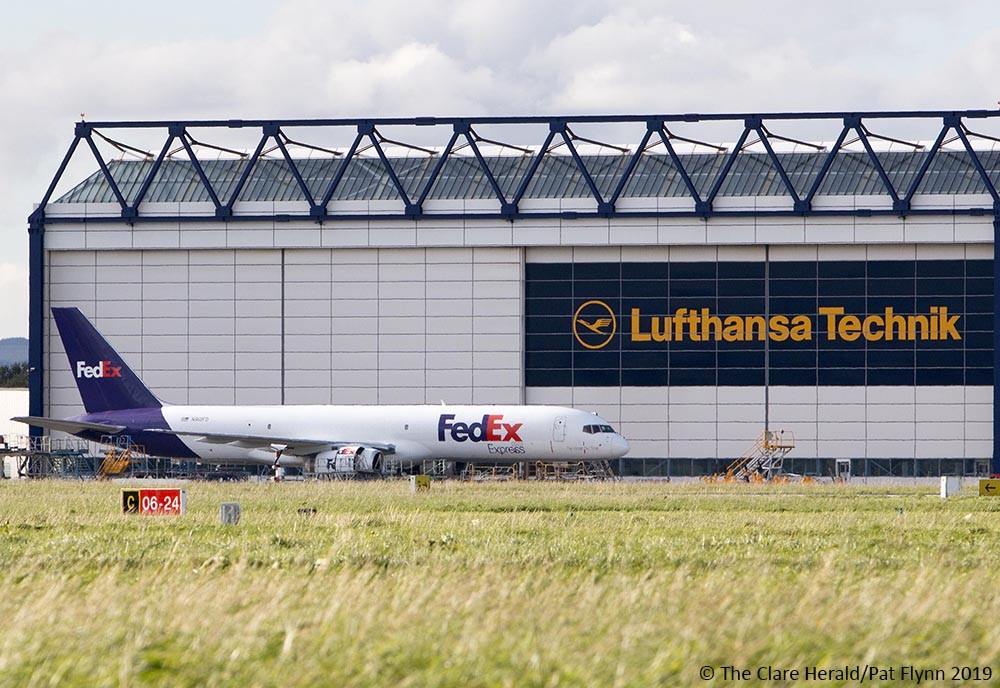 "Both institutions are focussed on producing graduates that are workplace ready.  Through this programme, they will be learning in possibly the largest classroom in the world – LTSL's hangar in Shannon – and from there they will be entering a truly global workplace."
Assistant Registrar LIT, Frances O'Connell said, "This programme is the fulfilment of a shared set of educational aims between LTSL and LIT. Successful graduates will have their academic qualification recognised globally and also qualify for licensed qualifications from the European Aviation Safety Agency to complete aircraft maintenance."
The acting CEO of Lufthansa Technik Shannon, Tom Caffrey, said that he is delighted and proud to have worked in partnership with the LIT to develop this Bachelors of Science in Aircraft Maintenance Engineering.
"This programme will draw on the academic and occupational capabilities of both Limerick Institute of Technology and Lufthansa Technik Shannon. The recognition of an academically-accredited programme in aircraft maintenance, with the emphasis on practitioner knowledge, skill and competence development, will go a long way towards providing the future graduates to our industry."