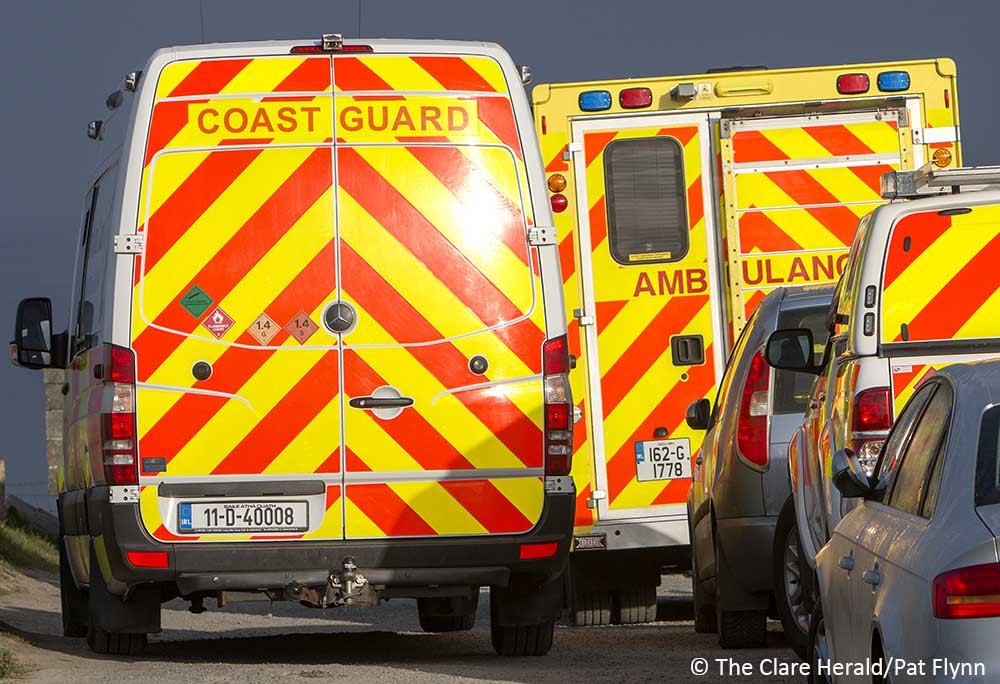 An elderly tourist is being treated in hospital for injuries she sustained in a fall while walking along the Clare coast last night.
The alarm was raised at around 8.45pm when a local man called a former member of the Irish Coast Guard to report the incident. He in turn alerted members of the volunteer unit of the service who happened to be at their station in Doolin at the time.
Members were able to respond immediately to the location at Doolin Point a few hundred metres from the Coast Guard centre.
On arrival they found an elderly woman, understood to be from The Netherlands, who had been touring Ireland in a rental car in recent weeks.
Coast Guard volunteers, a qualified paramedic among them, assessed and treated the injured woman at the scene before transporting her back to the comfort of the rescue centre.
Paramedics from the National Ambulance Service were also requested to attended the incident.
The woman was cared for in the Coast Guard station until ambulance paramedics arrived. It's understood she sustained facial and hand injuries which are not believed to be serious.
She was taken by ambulance to University Hospital Limerick for treatment. The woman is understood to be in her 70s.