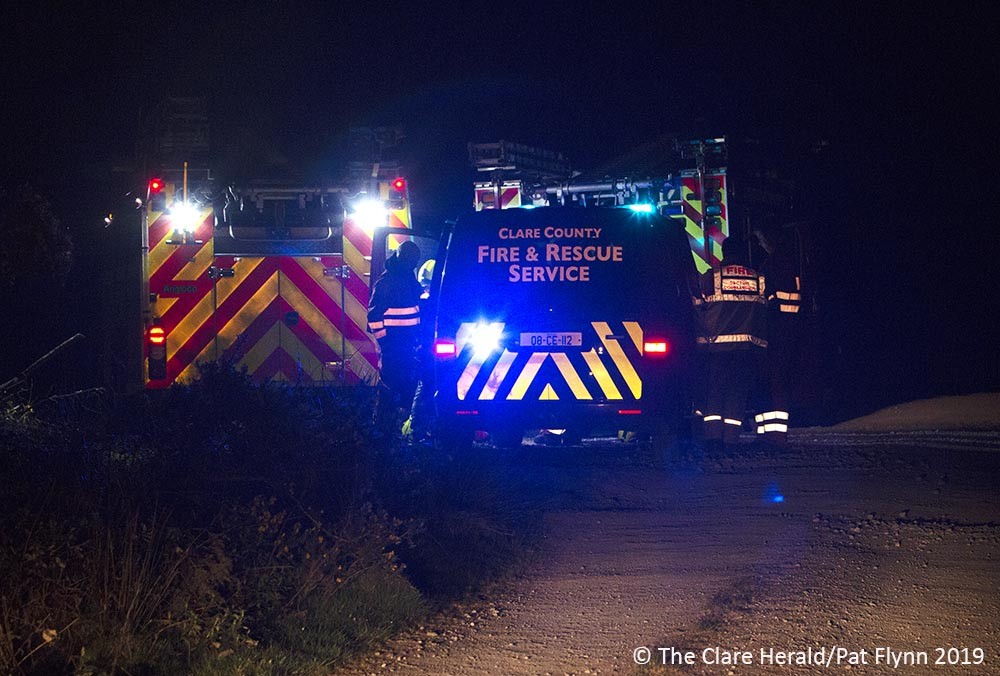 Fire crews from Limerick City assisted colleagues from Killaloe in Clare at a domestic fire in the county in the early hours of the morning.
The alarm was raised shortly before 5.00am when the Munster Regional Fire Control Centre in Limerick received a call about a car fire at a house in Ballyquin More, Bridgetown in East Clare.
Two units of Clare County Fire and Rescue Service from Killaloe station responded to the call and found that the blaze had spread to the house.
Fire personnel wearing breathing apparatus carried out a search of the property but found there were no persons inside.
As firefighters dealt with the blaze, they requested assistance from the nearest available stations. Three units of the fire service from Limerick City were dispatched to the scene. The fire was brought under control had been dealt with 06:53am.
Fire crews remained at the scene for a short time afterwards to ensure the fire was completing extinguished and that there was no risk of it reigniting.