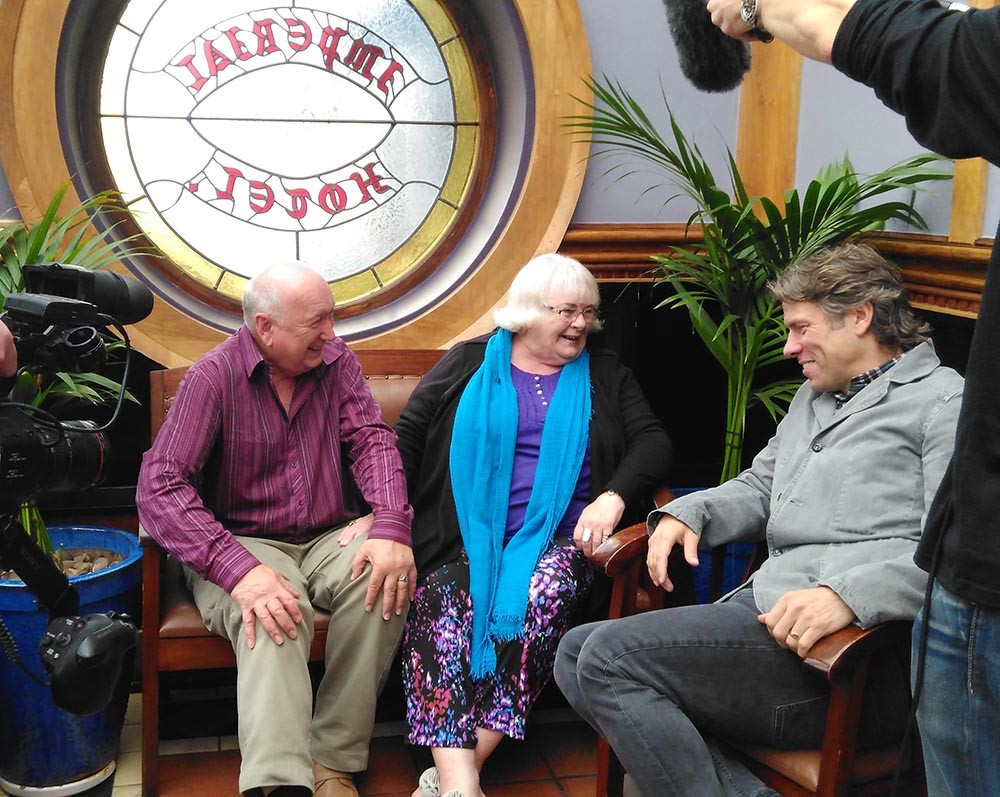 Lisdoonvarna's resident Matchmaker Willie Daly is to feature in a new ITV series starring UK comedian John Bishop which will be broadcast this evening.
The comic visited the North Clare village in September 2017 and interviewed the matchmaker and other festival goers for his programme 'John Bishop's Ireland'.
It was part of his 600 mile road trip around Ireland where Bishop met locals and learnt about Irish culture, while performing in venues along the way including glór in Ennis.
"To have the opportunity to travel around, meet local people, make them laugh and experience new things along the way was a total joy." he said.
"My favourite character was Willie Daly. He's done thousands of matches over the years."
"I loved the history of the matchmaker role and the fact that in a world where we have the internet and dating apps there is a grey haired Irish man armed with good will, a warm smile and a magic book that brings people happiness. Loneliness can be one of the most debilitating things for anyone to suffer from and every country could do with a Lisdoonvarna".
"I found the whole event brilliant and quintessentially Irish. There was such a nice atmosphere of people looking to enjoy themselves and Willie Daly is rightfully a legend.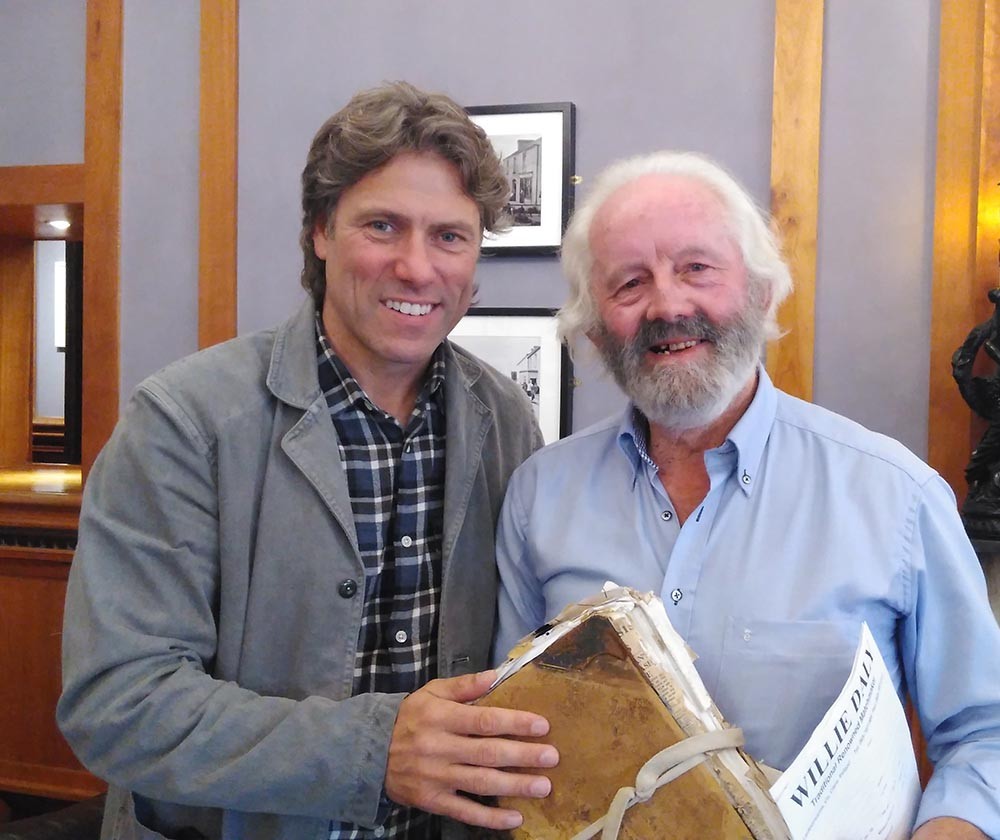 Ireland means a huge amount to Bishop as it was whilst gigging in the country's small clubs and bars that he decided to quit his job in pharmaceuticals and give stand-up comedy a proper go – a decision that changed his life beyond recognition.
He said: "Ireland holds a very special place in my heart and always has done, even before I started stand-up comedy. It's the first place that gave me the confidence to do comedy as a proper job."
"I feel at home in Ireland. My wife thinks I want to be an Irishman!" he added.
John Bishop's Ireland is on ITV on Friday 3rd May at 8pm.