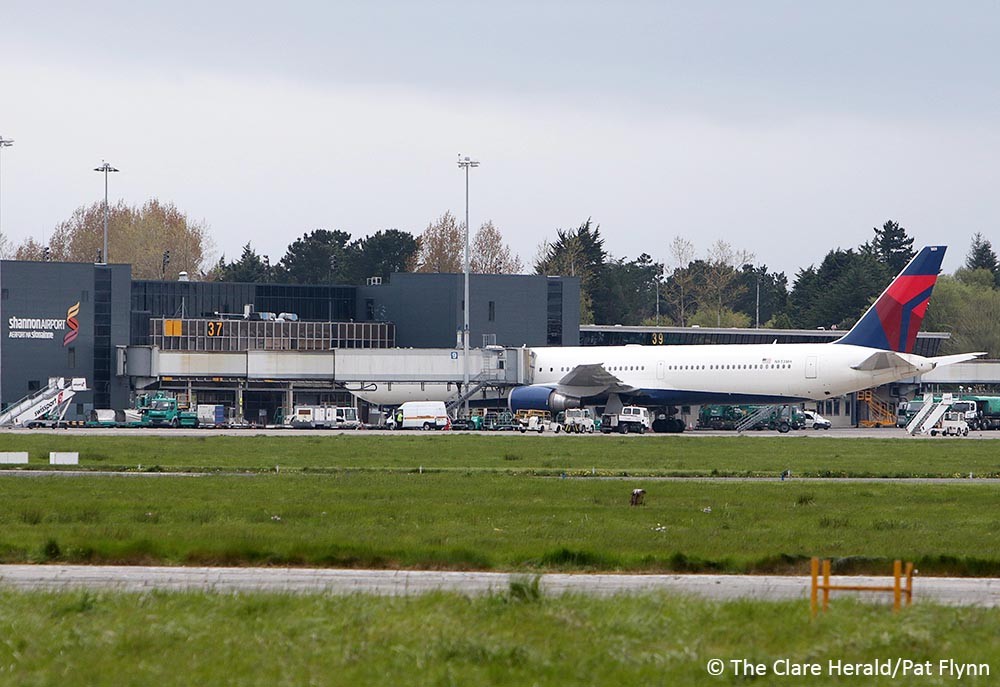 A transatlantic jet made an emergency diversion to Shannon Airport this afternoon so that urgent medical attention could be sought for an elderly passenger.
It was the third time in a week that a flight had to make an unscheduled landing at the Midwest airport with seriously ill travellers.
The latest diversion involved Delta Air Lines flight DL-195 which was travelling from Barcelona, Spain to Atlanta, Georgia in the US with 226 passengers and crew on board.
The crew of the Boeing 767-400 declared a medical emergency at around midday. At the time, the flight was about 270 kilometres South West of Shannon.
The crew told air traffic controllers that they wished to divert to Shannon and that they had an elderly female passenger in need of urgent medical attention.
Shannon Airport's Fire and Rescue Service was alerted and crews placed on standby as a precaution when the crew confirmed they would be making an 'overweight landing'.
The flight landed safely at 12.24pm and was met at the terminal by National Ambulance Service paramedics and a doctor. The woman was removed by ambulance to University Hospital Limerick for treatment.
The flight continued to its destination after 2.20pm.
This latest diversion was the third medical emergency at Shannon in the past week.
An American Airlines flight from Philadelphia to Venice diverted last Saturday while on Sunday, a Lufthansa jet en route to Frankfurt from New York made an unscheduled landing with another ill passenger.