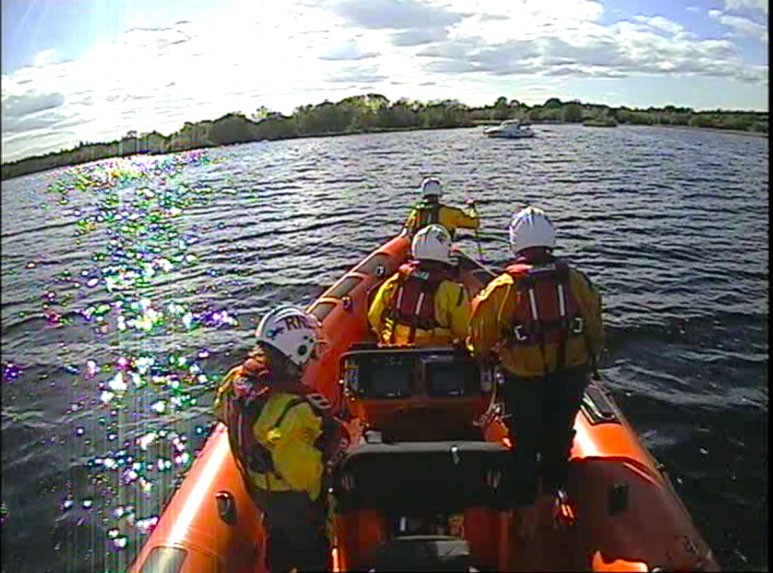 The Lough Derg RNLI lifeboat assisted two people this afternoon after their 21-foot cruise boat rang aground North of the entrance to the Scarriff River in East Clare.
The Irish Coast Guard requested the Dromineer based volunteer to launch at around 4.45pm.
On arrival at the scene, on the opposite side of the lake, the lifeboat crew found the cruiser high on a rock shoal. Both people on board were found to be unharmed and wearing their lifejackets.
An RNLI volunteer transferred across to the casualty vessel after the crew had first taken soundings in the area. The RNLI checked the vessel to make sure the hull was intact before setting up a tow.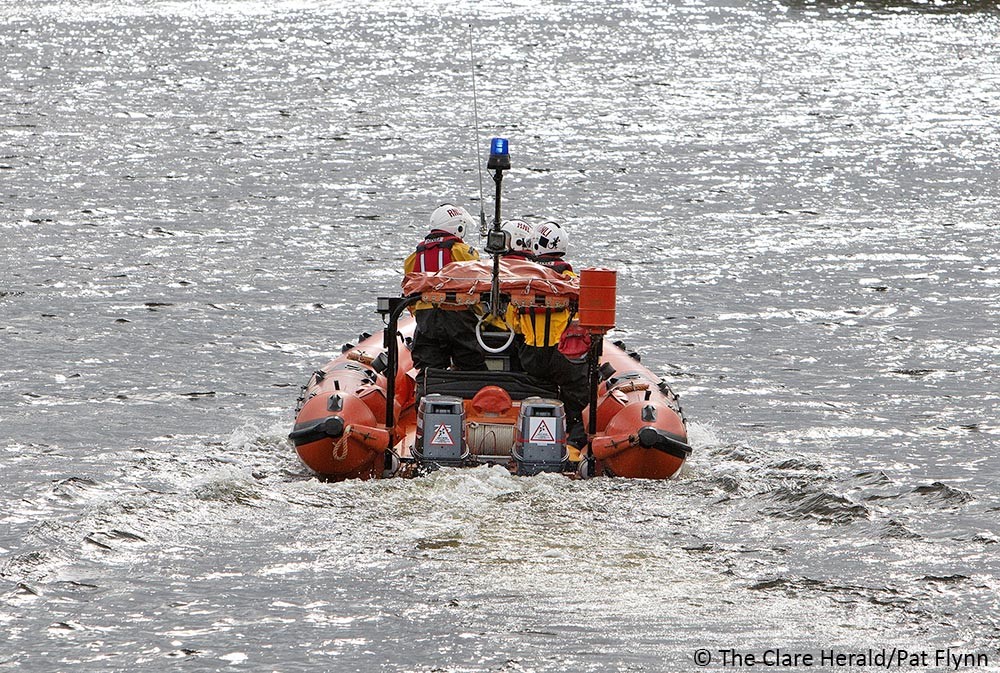 The vessel was taken off the rocks and into safer deeper water where the RNLI crew checked drives, steering and rudder. Everything was found to be in good working order.
The cruise boat set off again with the lifeboat remaining nearby until the casualty vessel had passed the middle ground. The pair were then able to continue their journey to Youghal Bay without need of further navigational assistance.
Lifeboat Helm Eleanor Hooker said afterwards: "We would advise boat users to plan their passage, and pay close attention to the navigation marks at the entrance to harbours and rivers on the lake."
The lifeboat returned to station and was ready for service again at 7.15pm.
The operation was coordinated by watch officers at the Irish Coast Guard's marine rescue sub centre on Valentia Island in Kerry.