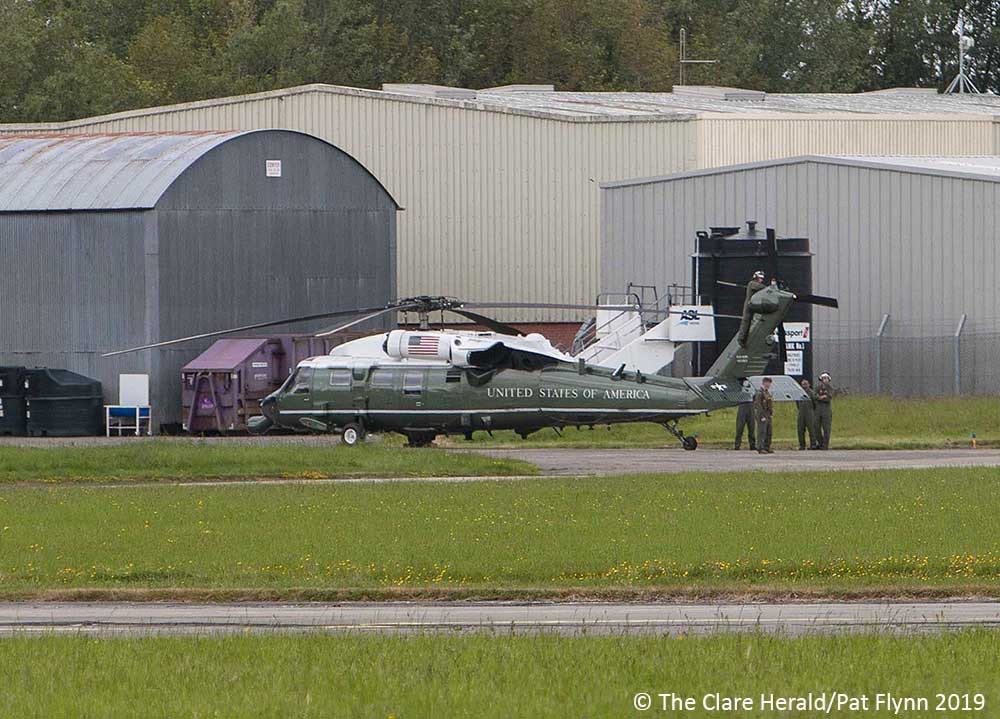 The United States Air Force has begun flying equipment into Shannon Airport ahead of the visit of US President Donald Trump to Co Clare next week.
As the security lockdown at the airport continues, a number of cars have been removed from the vicinity of the airfield while flights at a local flying club will be grounded for the duration of the presidential visit.
The first of a number of United States Air Force C-17 Globemaster III transport planes arrived in Shannon Airport at lunchtime on Saturday while a second arrived shortly after midday yesterday. Soon after that departed yesterday, another C-17 landed and parked at the terminal building where cargo was unloaded.
It's understood that several more transport aircraft are expected in the coming days carrying equipment including vehicles that will be required for the massive security operation.
While Gardaí have been posted at a road box at the entrance to Shannon Airport for the past fortnight, members of the Garda Armed Support Unit have been patrolling the local area also.
The Garda Air Support Unit helicopter has also been carrying out aerial patrols around Shannon and Doonbeg where Mr Trump will stay at his family-owned property.
Management at Shannon Airport have advised the public that it will be 'business as usual' during the presidential visit. Intending passengers have been told to allow additional time for their journey because of the extra security measures and to carry valid travel documents and photo identification.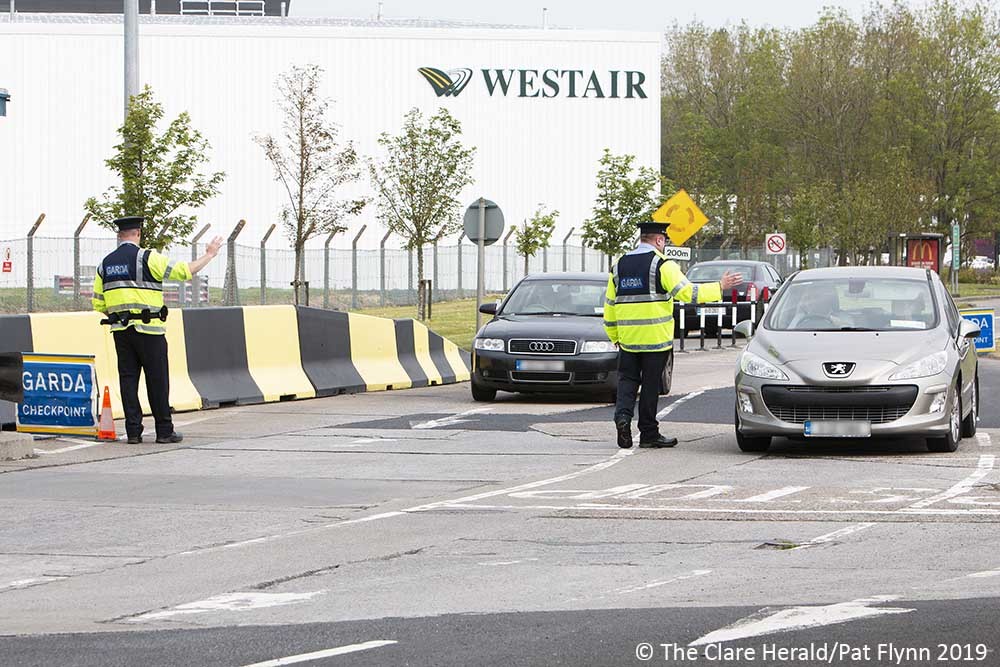 Meanwhile, flight operations at a flying club about 15 kilometres from Shannon Airport will be grounded for the duration of the presidential visit. Members of Limerick Flying Club, based at Coonagh Aerodrome near Limerick City, have been told of the move.
"We have been advised by the Gardaí that Coonagh Airfield is required to close during the visit of the US President. Accordingly, Coonagh will be closed from 14.00 local on Wednesday 5th June until 18.00 local on Friday 7th June. We regret any inconvenience caused," members have been advised.
On Wednesday, two recovery trucks were brought in to remove vehicles abandoned or parked for a long period at Shannon Airport. A number of cars were towed from car parks in the vicinity of the airport and moved to another location. It's understood they were parked in locations that require to be secured for the president's visit.
The president is expected to arrive in Shannon on Wednesday next and stay the night at his family-owned hotel and golf resort in Doonbeg Co Clare. President Trump is due to fly to France on Thursday to attended a ceremony commemorating the 75th anniversary of the D-Day landings.
Mr Trump is then expected to return to Shannon on Thursday evening and stay a further night in Doonbeg before returning to Washington on Friday.