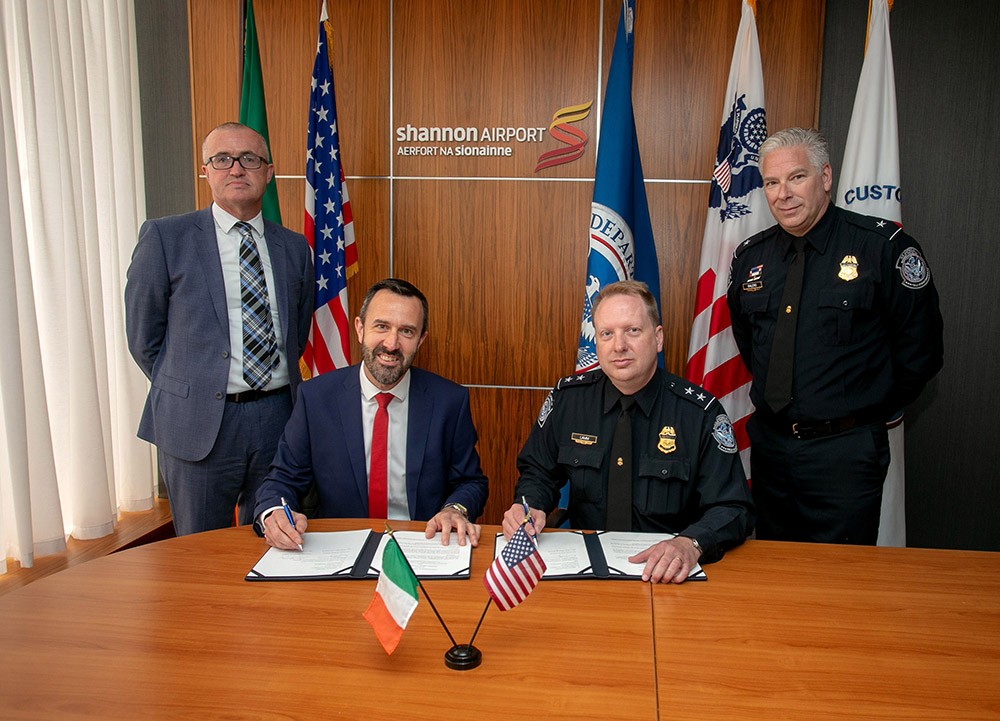 U.S. Customs and Border Protection (CBP) announced that it will introduce an out-of-hour's preclearance service at Shannon Airport, Ireland, beginning the 1st of June 2019.
Clint Lamm, Director Preclearance said: "The Preclearance Field Office continues to look for new and innovative ways to provide a secure and efficient transborder process for our closest international partners.  There have been requests for CBP to provide enhanced services for business travellers and private aircraft, so we are very pleased that our longstanding relationship with Shannon Airport will once again allow us to deliver."
Welcoming the initiative, Andrew Murphy, Managing Director, Shannon Airport, a Shannon Group company said: "This is a very welcome development as it will allow us to extend our US Preclearance service for both our commercial and in particular our business aviation operators.
"Currently US Preclearance in Shannon Airport operates from 09:00am to 17:00 daily, but with the new agreement we will now be able to extend these hours and offer an out of hours service to our customers when required."
The extended hours of operation will be available from the 1st of June 2019 and will initially be between the hours of 08:00 to 09:00 and from 17:00 to 21:00 locally.
"We are very pleased to see the additional hours added to Shannon Airport Preclearance to help facilitate our member's needs when returning to the U.S. Business aircraft provide companies with the flexibility to set their own schedules and this additional capability at Shannon allows a full business day in Europe before returning home." said Sarah Wolf, Sr. Manager, Security and Facilitation, NBAA.  "Pre-clearing in Shannon also improves efficiency by limiting additional stops after a long oceanic flight back to the U.S," added Ms. Wolf.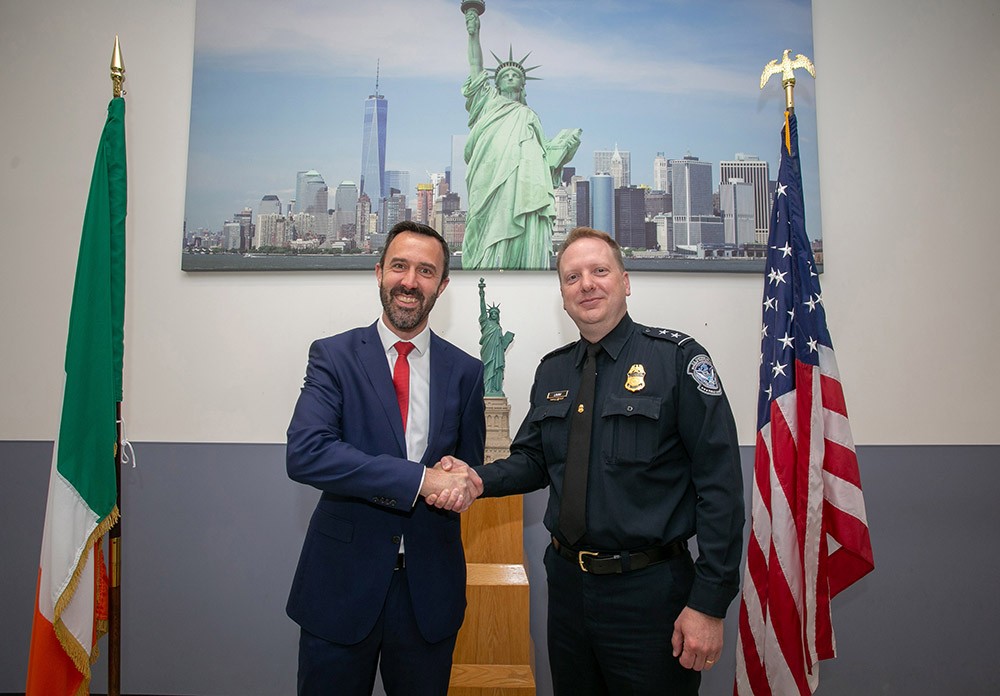 Shannon Airport was the first airport in Europe to offer U.S. preclearance services for commercial carriers, initiated in 1986, and subsequently the first in the world to offer full preclearance for private aircraft since 2010. Today, Shannon remains the only airport in North America, Europe and the Middle East providing this unique service.
"Since preclearance for business aviation was first introduced here we have worked closely with both CBP and the National Business Aviation Association (NBAA) on process improvements and operational efficiencies. We now have an excellent preclearance service which means considerable time savings for our business customers and allows them to plan more efficient and cost effective US routing," said Mr. Murphy