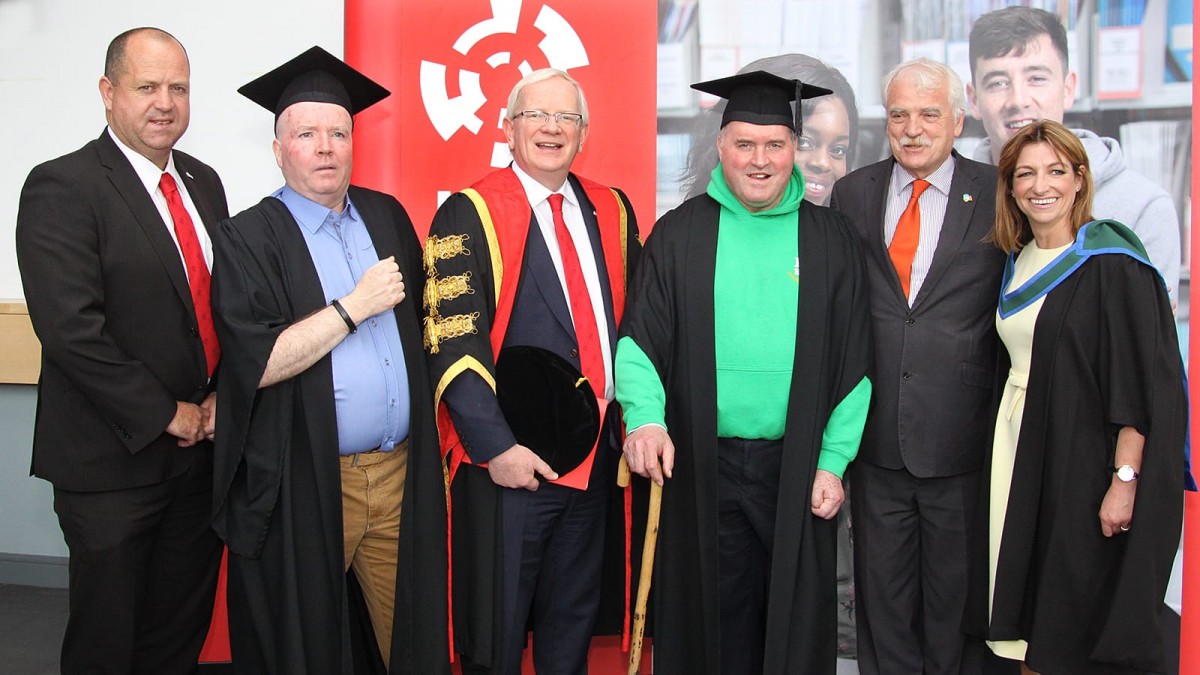 Equal access to education is paramount to a country of equal opportunities, and Limerick Institute of Technology continues to provide such equality of access to higher education through numerous programmes and courses.
That was the message from Minister of State for Disability Issues, Finian McGrath TD, as he congratulated the 37 students from the Leadership, Advocacy and Independent Living programme and the Campaigning for Human Rights and Equality pilot programme, during their graduation at LIT, Moylish campus.
In his address to the class of 2019 Minister McGrath said, "I am delighted to be invited back again to LIT to this year's graduation ceremony. I really enjoyed it last year and I was very impressed to see the work LIT are doing in developing new courses. Equal opportunity is paramount to what defines a country. In Ireland, we are committed to increasing equity of access to higher education for all students. In building an inclusive society, one of the cornerstones must be equality of opportunity. All students should be given the same opportunity to study on equal terms, regardless of ability or needs."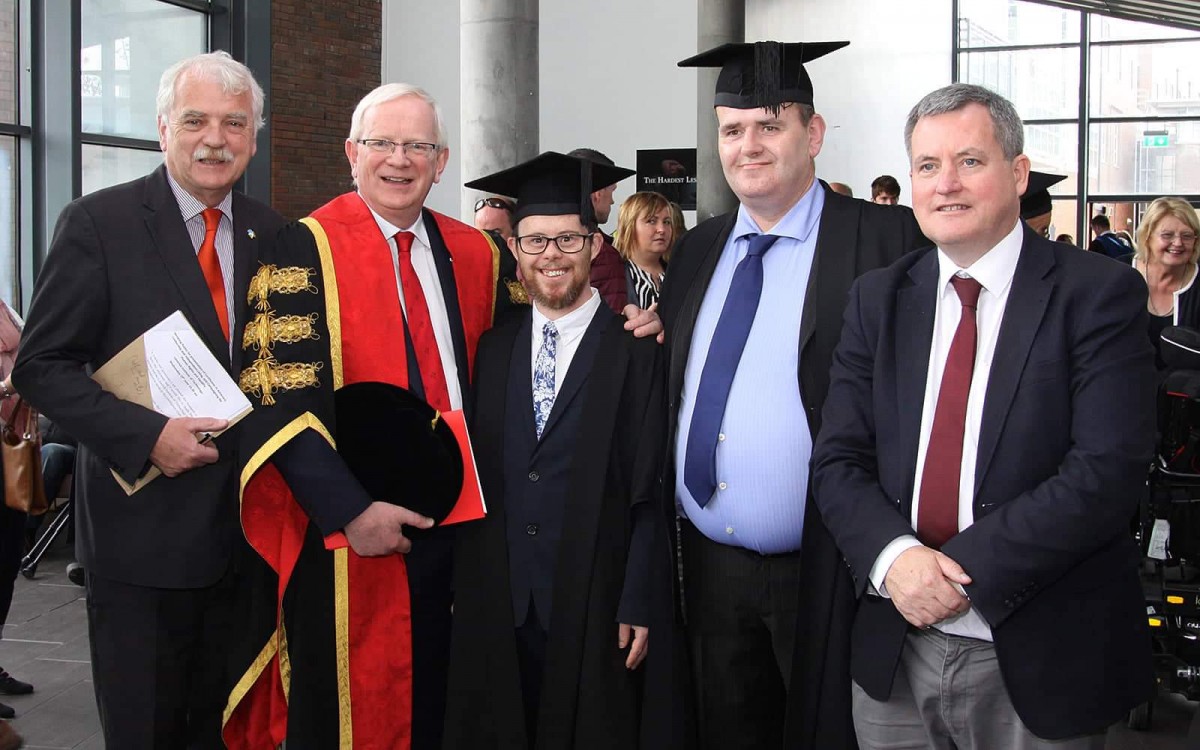 The 37 new graduates join an alumni of almost 200 who have already completed the courses in LIT's Moylish, Thurles and Ennis campuses.
The Advocacy Leadership and Independent Living programme for people with intellectual disabilities was set up by LIT in 2009, in partnership with disability service providers in the greater Limerick, Clare, Tipperary are North Cork areas. This year saw the new follow-on course piloted in Ennis – Campaigning for Human Rights and Equality.
Cathy Jones, Head of Department in Applied Social Sciences, LIT said, "Our Department is very privileged to host these programmes. They bring richness and diversity to our suite of programmes and allows for co-learning across the department's student body. For example, our Social Care students hear first-hand about the experiences and wishes of people with disabilities, which will enhance and inform their future practice."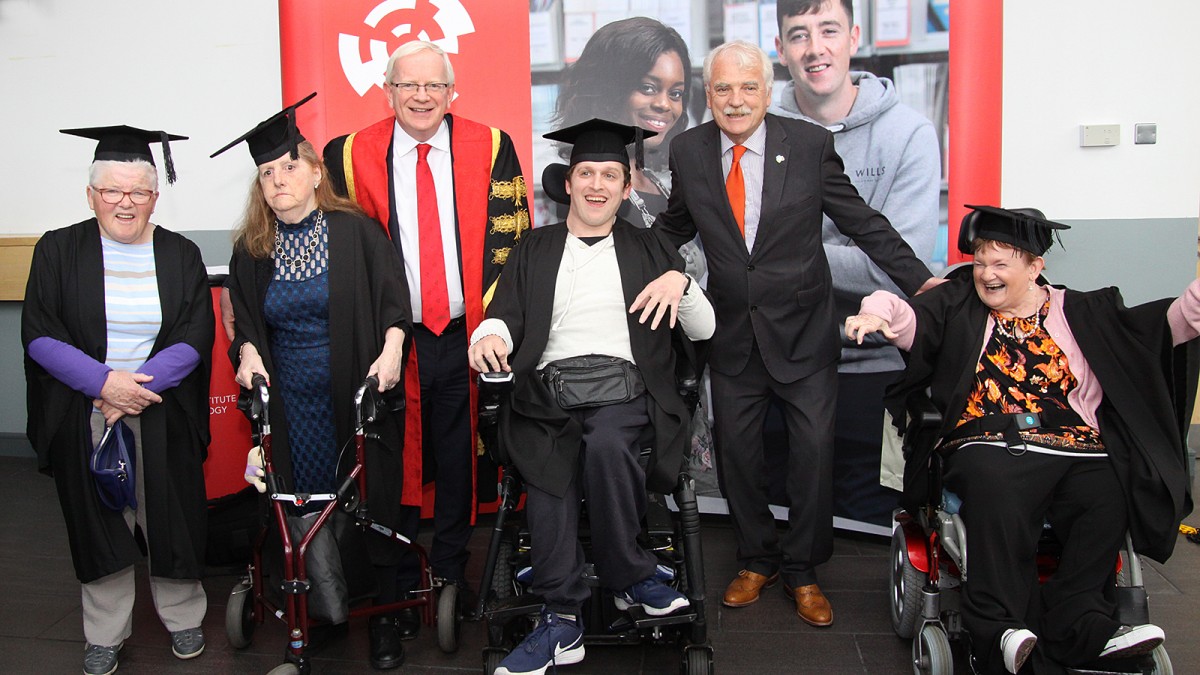 "Today is a great celebration of the achievement of these 37 students, and we are delighted that our experience of running the Advocacy Leadership and Independent Living course has led to the development of the Campaigning for Human Rights and Equality programme which we piloted in Ennis this year. It was a great success and we look forward to rolling it out in our Moylish, Limerick Campus in the next academic year."
Graduate Kayla Rietveld, said she was delighted to graduate from the Campaigning for Human Rights and Equality programme.
"I had never considered going to college until the opportunity arose to attend LIT to study Advocacy Leadership and Independent Living a year ago. The course not only helped me to learn new skills and make new friends, it also gave me the confidence to return to study the Campaigning for Human Rights and Equality programme. This has made me aware of my rights as a citizens and the rights of all people of all abilities. I really enjoyed my time at LIT."