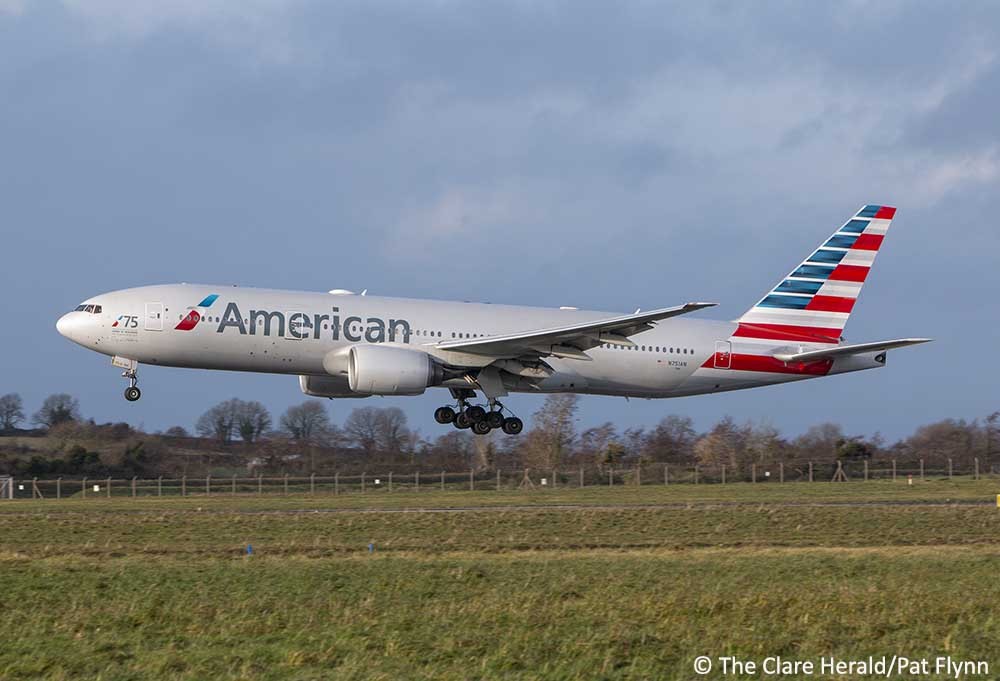 A US-bound flight made an emergency landing at Shannon Airport this afternoon after a flight attendant was reported to have fallen ill.
American Airlines flight AA-79 was operating between Heathrow Airport in London and Dallas, Texas in the US when the crew declared a medical emergency at around 3.45pm.
The crew of the Boeing 777-200 jet informed controllers that a female cabin crew member was complaining of chest pain and that they had been advised to divert and seek medical assistance.
It's also understood that there was also a medical doctor on board who assessed the woman and treated her while the flight changed course and rerouted to Shannon.
On the ground at the mid west airport, fire and rescue crews were deployed to designated holding points alongside the runway ready to meet the aircraft on landing.
The jet landed safely at 4.03pm and was pursued along the runway by emergency vehicles. After fire personnel checked to ensure that the jet's brakes had not overheated during the emergency landing , the aircraft taxied to the terminal building where National Ambulance Service paramedics were waiting to board the aircraft to attend to the ill crew member.
The woman was removed by ambulance to University Hospital Limerick for treatment while the flight continued to Dallas at 6.43pm.
The airline confirmed that the flight diverted "due to an ill crew member" and that it later continued to its destination.