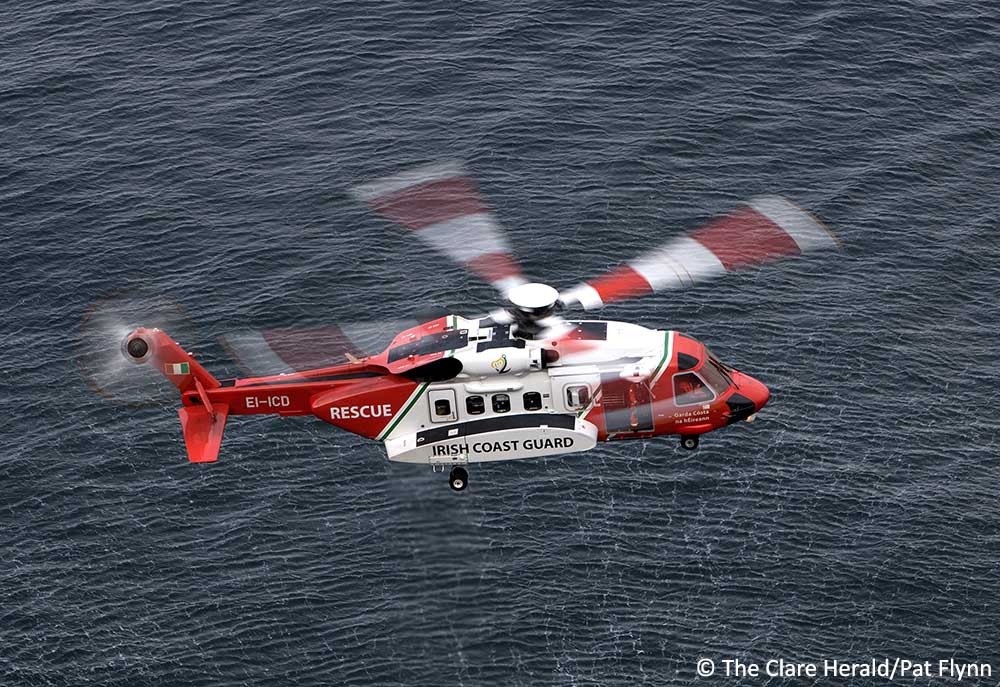 The crew of the Shannon-based Irish Coast Guard helicopter located a kite surfer who had been reported to be in difficulty off the Clare coast this evening.
The alarm was raised at around 5.00pm today when the Irish Coast Guard received a report of a man in difficulty some distance off shore from Lahinch.
It's understood that a friend of kite surfer reported him overdue and missing after he could no longer see him from the shore.
Watch officers at the Irish Coast Guard's marine rescue sub centre on Valentia Island in Kerry issued a radio broadcast requesting any vessels in the Lahinch/Liscannor areas to report to them.
In the meantime, the Shannon-based search and rescue helicopter, Rescue 115, was requested to proceed to the area and commence a search. The helicopter reached the scene in about 10 minutes after taking off from Shannon.
The volunteer Doolin unit of the Coast Guard was also alerted. The team launched one of their rescue boats while other members proceeded to the area by road.
On arrival in the area, the helicopter crew soon located the surfer and remained overhead and monitored him as he made it safely ashore. The helicopter landed on the beach north of Lahinch where the winchman/paramedic exited the aircraft and went to speak with the man to check he was unharmed.
Once it was established that the man did not require further assistance the search operation was stood down.