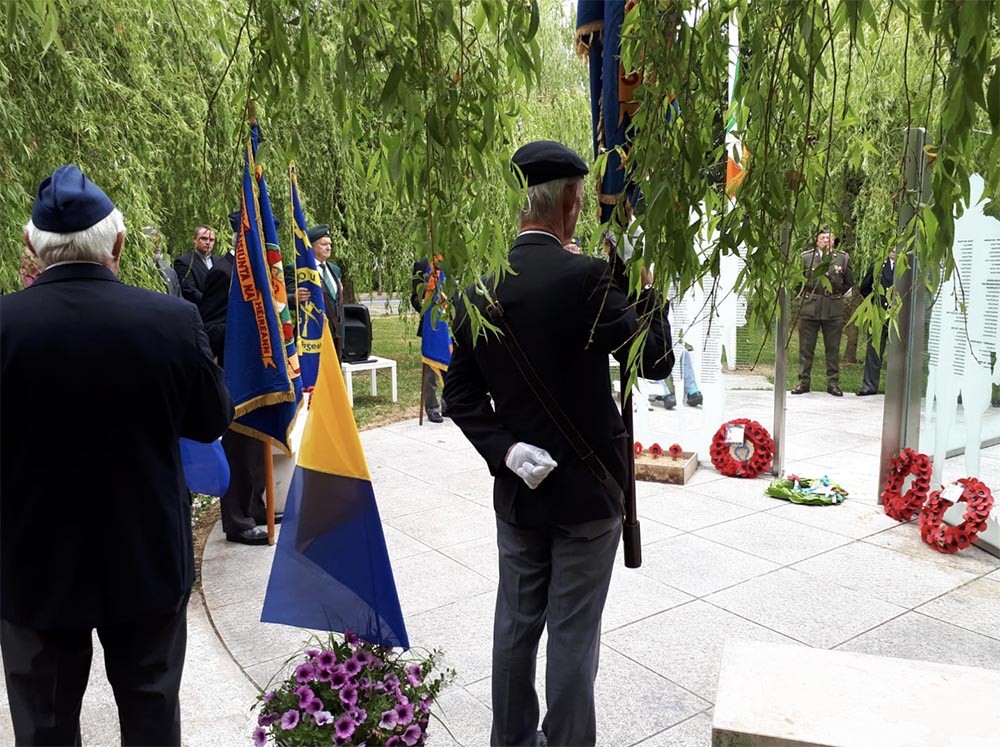 The annual Somme memorial of remembrance will take place at 2pm on Sunday 14th July at the Clare WW1 memorial, Causeway link rd, Ennis.
This annual service remembers all those from Clare who died in WW1, especially those who died during the Somme offensives in 1916 where one million of the three million who took part in the battle were killed or wounded making it one of the bloodiest battles in history. The service will include the act of remembrance, the playing of the last post, and reveille. One of the panels at the memorial were damaged last November and is due to be replaced in the coming weeks.
Meanwhile, the Clare Peace Park Initiative committee have been working over the past 12 months towards putting in place a WW2 memorial panel to complement the WW1 panels erected in the Clare Peace Park in 2016.
Following in from the publication of The Men and Women of Clare in WW2 by Ger Browne, they are pleased to announce the new panel will be manufactured in the coming weeks and the committee hope to have it in place for a dedication service in September this year to commemorate the 80th anniversary of the wars start. This project has been made possible by assistance provided by the Royal British Legion Poppy Ireland Fund and assistance from Clare County Council.
The memorial will consist of a curved glass panel with an image of the holy cross of sacrifice which is a feature of World war graves on it. The panel will contain the names of all those from Clare who died in the conflict both here in Clare and in battles overseas.
62 Clare people (including nine women) were killed while in service overseas or were civilians killed in conflict zones.  Nine RAF flight crew died in Clare when their aircraft came down off the Clare coast, six of whom are buried in Killard and Miltown cemeteries where their bodies came ashore. Five Irish defense forces personnel died in Clare in accidents while on duty during the war. The Clare Peace Park Initiative are fundraising thru their sponsor a brick initiative to cover other aspects of the installation. All contributions would be gratefully accepted and are vital to see these works completed. See there Facebook page or web page www.clarepeaceparkinitiative.com for further info.