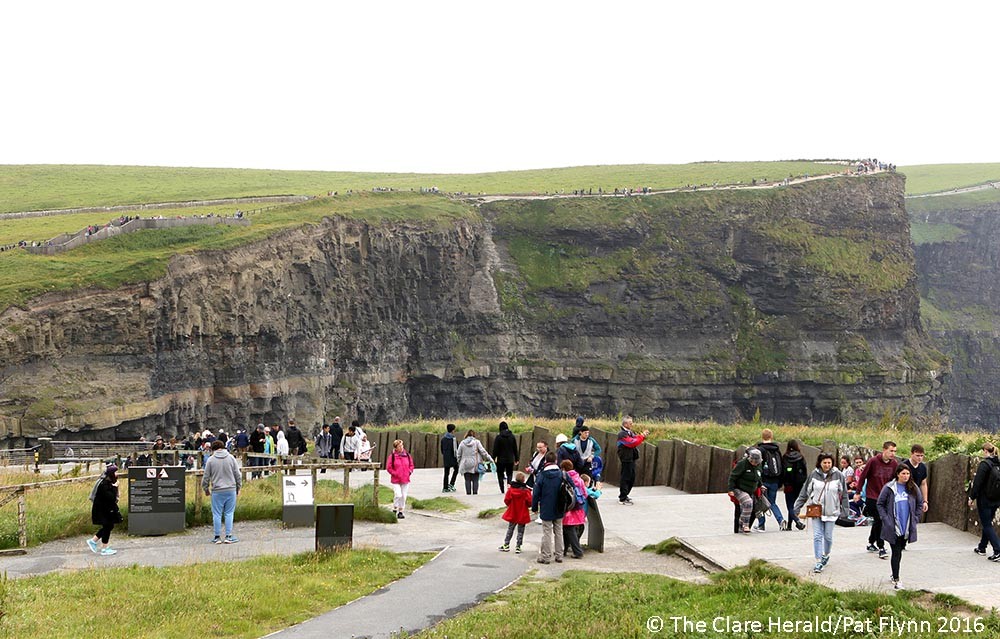 The Western Chauffeur Drive Association has welcomed an announcement by the Cliffs of Moher Visitors Centre that reserved spaces will be available to chauffeur drivers and their passengers with immediate effect.
The association, which represents chauffeur drive companies in Ireland, says the move will mean that drivers of SPSV limousine licensed chauffeur vehicles will be granted parking at the site in a specially reserved parking area.
"We have been looking for this move for a long time, particularly as requests to visit the Cliffs from our passengers have been increasing year on year," said Gerry Keane, spokesperson, Western Chauffeur Drive Association.
"I would like to thank the Cliffs of Moher visitor centre for listening to our concerns and supporting our call for this move. It means that our passengers will now be able to easily access the Cliffs of Moher, get the best views and avail of the facilities of the beautiful Visitors centre and café. It also means that our drivers won't be frustrated with a lack of parking facilities and their luxury vehicles will be parked in a reserved facility. Because the site is so busy, many drivers have had to just drive past the centre and view the cliffs elsewhere so we're very grateful to the Cliffs of Moher team for facilitating our request."
Mr Keane said his organisation's vision is to be Ireland's leading representative voice for chauffeur driven businesses, putting its members first.
"We want to be recognised as a key driver of tourism and luxury transport and will lobby on our members behalf to achieve these aims to benefit drivers and the industry as a whole," he added.
"Understanding the key role our industry plays in the tourism sector, we strive to achieve the highest standards and will work on an on-going basis to enhance and improve the quality of service to our clients throughout Co Clare and the Wild Atlantic Way."
The Cliffs of Moher are Ireland's most visited natural tourist attraction and welcomed almost 1.6 million tourists last year.
*The Western Chauffeur Drive (WCDAI) represents a dedicated network of chauffeur drive companies located throughout Ireland. All of its members are fully licensed insured professionals meeting all requirements as set out by the National Transport Authority, providing ground passenger transportation services and operating a fleet of luxury limousines, multi-purpose vehicles (MPV's) and luxury coaches.