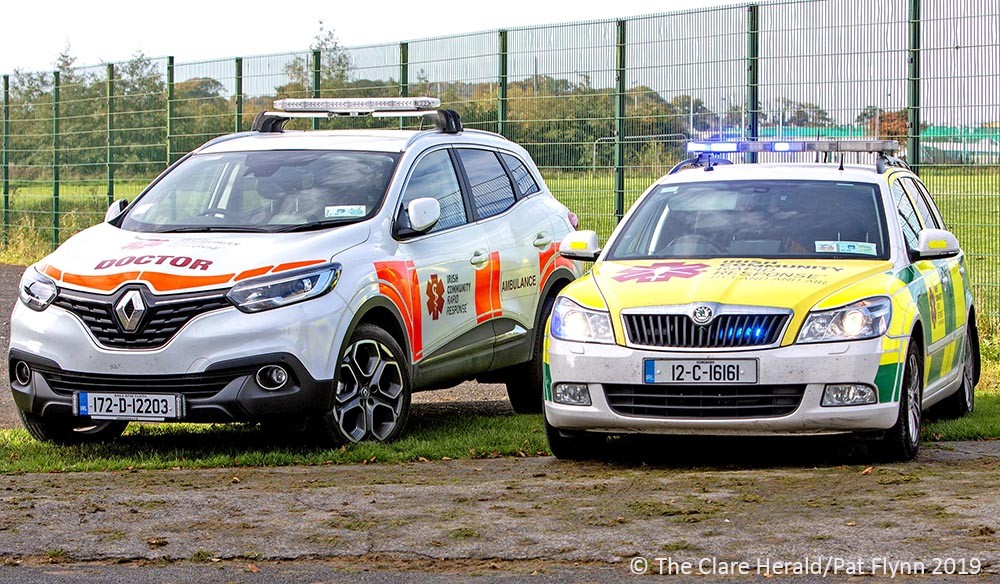 €100,000 of the €567,000 allocated nationally to first responder organisations in rural areas under Measure 3a of the 2019 CLÁR Programme, will be allocated to two county Clare bodies.
A total of €50,000 will go towards Irish Community Rapid Response in Clare for the purchase of items including a vehicle and a defibrillator. A further €50,000 has been allocated by Minister for Rural and Community Development, Michael Ring TD, to Clare's Irish Cave Rescue Organisation for the purchase of a vehicle.
Minister of State for Trade, Employment, Business, EU Digital Single Market and Data Protection, Pat Breen said: "I am delighted that the maximum amount of funding allocated has been secured by both of these Clare first responder groups, as they both provide an excellent service, often under very difficult circumstances."
"I would also like to pay tribute to these community-based volunteer organisations who perform life-saving work. Given the selfless service they provide, it is only right that they have proper vehicles and equipment to make sure that they can perform that work," the Minister added.
Since the CLÁR Programme was reintroduced in 2016, it has provided funding to over 2,000 projects throughout the country under various measures.
The CLÁR programme is funded by the Department of Rural and Community Development and forms part of the Government's Action Plan for Rural Development.