Update:
7.35pm – The flight continued to New York at 7.12pm.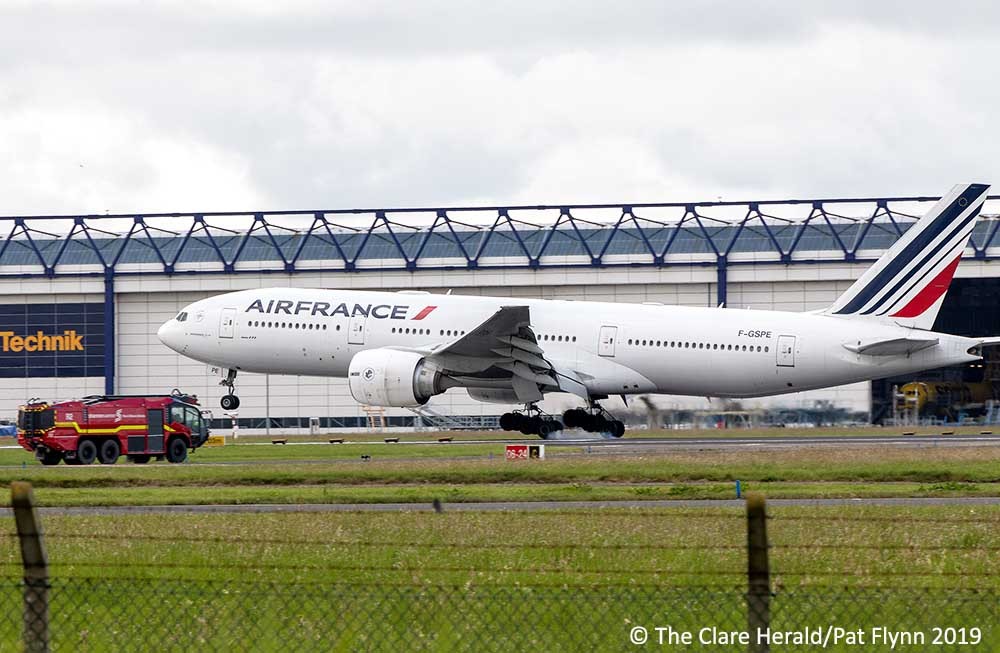 Earlier: A transatlantic jet has made an emergency landing at Shannon Airport this evening after the crew declared a medical emergency.
Air France flight AF-032 was about two hours into its journey from Paris to New York when the crew declared an emergency over the North Atlantic and turned around.
The Boeing 777-200 jet was about an hour southwest of Ireland when the crew sought clearance to divert to Shannon.
At the time, the flight crew had been in radio contact with air traffic controllers at the Irish Aviation Authority's North Atlantic Communications Centre at Ballygirreen in Co Clare.
The crew requested permission to dump aviation fuel to ensure they touched down within safe landing weight limits.
The pilot confirmed they also required emergency medical services to be standing by for them at the terminal. Shannon Airport's fire and rescue crews were also placed on standby for the flight which landed safely at 5.45pm.
The jet was pursued along the runway by emergency crews who then accompanied the aircraft to the terminal building.
The ill passenger was assessed and treated at the scene by National Ambulance Service paramedics before being removed to University Hospital Limerick for treatment.
Shannon Airport handled 130 unscheduled landings in 2018, of which 16 were medical emergencies.
So far this year, 11 aircraft have diverted to Shannon after passengers fell ill. In one sad incident in February, an elderly woman passed away before her flight landed despite the best efforts of crew members to resuscitate her.