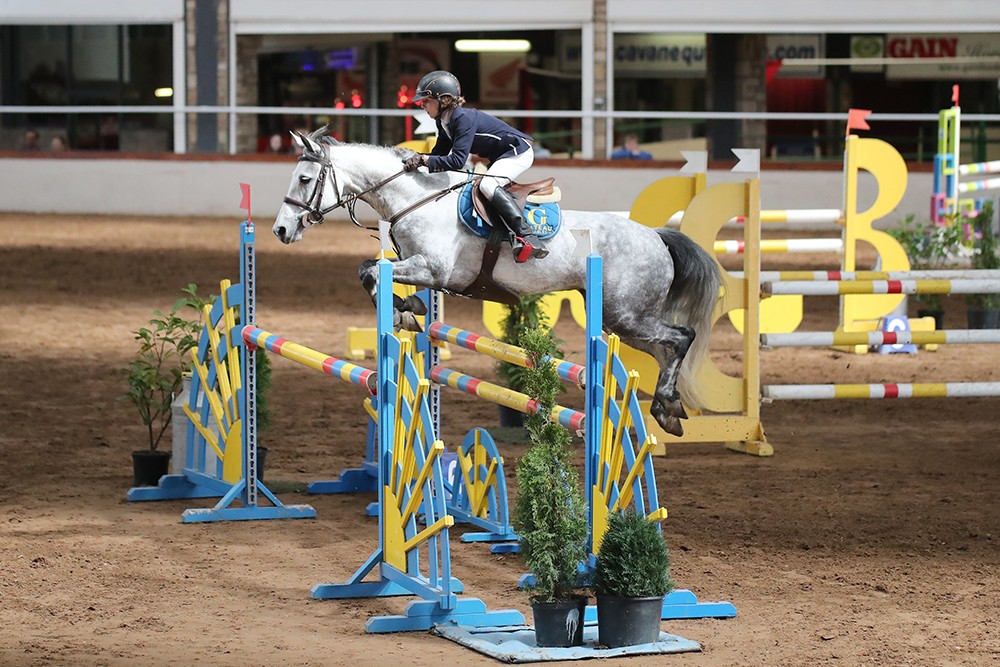 Clare based Pony Showjumper Jack Conlon Gateau had a successful week in Cavan with his ponies taking 138 Team Gold (under 14s) with his teammates, John Martin Kirrane, Jenny Dunlop and Katie McEntee.
The Cavan Home Pony International (HPI) Show is one of four International shows held each year in England, Ireland, Scotland and Wales to allow young pony riders – from u10 up to u16 – to compete against their peers in other countries for the HPI titles. Other 1000 of ponies and riders from the four nations competed in Cavan Equestrian over 5 days of intense competition.
After two days of qualifiers Jack made it on to the 138 Irish teams for the end of week head to head between the best riders and ponies from each nation. He won one of the qualifiers (out of 65 starters) with his 10yr old Connemara mare "Sienna Dusky Sky" he has been riding since he was 7yrs old. The 138  team won the HPI title with an unbeatable  4 faults over two rounds.
Jack said: "It was a very exciting week for me and my family as we got to meet with some old friends from previous HPI events in Cavan or Southview in England last year and make some new friends.  Any time you get to hear the national anthem after winning with an Irish team is just amazing, and to get to do that in Cavan last week with super team mates was fantastic."
"I am now looking forward to the Dublin Horse Show in August. I have 3 ponies and a horse qualified so it is very exciting times," he said.