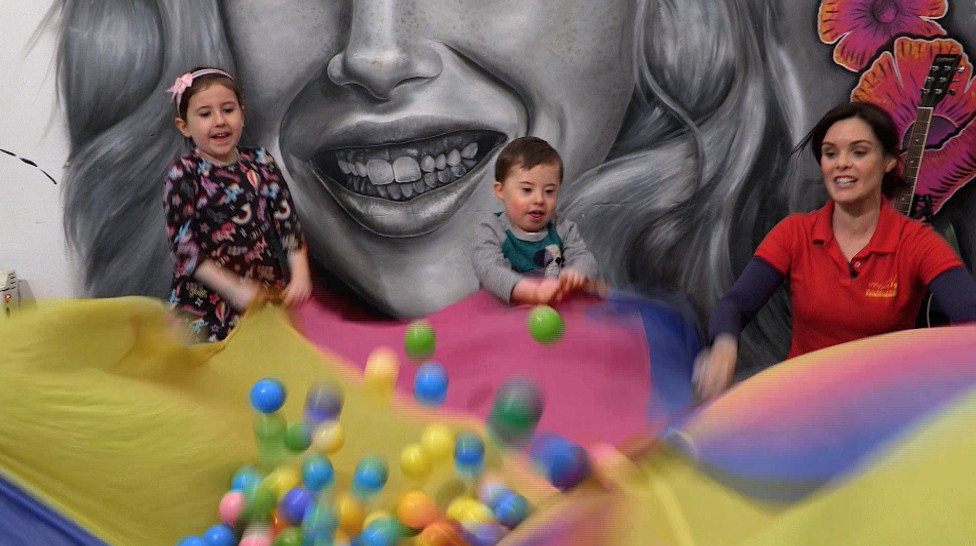 It's an exciting time to be involved in the film and television industry in Ireland as the graduates from Waterford Institute of Technology's Higher Diploma in Television Production are finding out.
After receiving thier training in Nemeton TV in Gaeltacht na nDéise, the graduates are thriving and finding employment in production companies all over the country as well as in television stations. This year well known Clare musician Caoimhe Morrissey from Ennis came to An Rinn to explore her passion for music through two very different documentary films. In Ceolteoir, which Caoimhe directed and edited, she meets fellow Clare musician and singer Fiachra Hayes from the band Sock in the Frying Pan. She finds out about Fiachra's blues influence and how he balances a busy life travelling aroud the world with teaching.
For her second film Guth an Cheoil Caoimhe joined forces with Kinsale fimmaker Andrew O Leary to make a beautiful heart warming documentary about the powerful effect that music therapy has in the lives of those with additional needs. On this emotive journey we meet inspirational young James life who is living with Down Syndrome and learn about how his family are benefiting from the music therapy that Minimusos offer.  TG4 young player of the year Edel Fox, who studied for a Masters in Music Therapy in Limerick,  tells us about the peace she has seen it bring to people. Guth an Cheoil had a rapturous premiere in Dungarvan and will be aired on TG4 soon.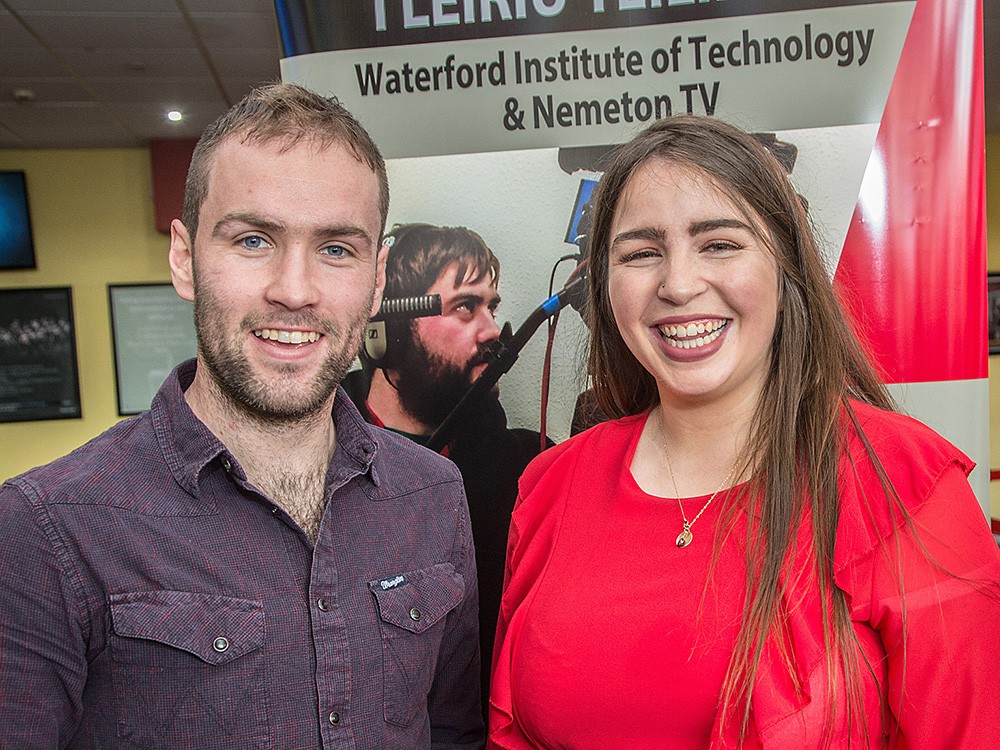 Andrew O Leary, who directed the Guth an Cheoil for Caoimhe, was perfectly placed to go on and secure a place on the new Media Training Development Scheme launched in July by launched by TD Richard Bruton. The TG4 and Údáras na Gaeltachta scheme supports independent production companies in developing the skills of an emerging generation of Irish speakers in the media sector. Andrew is now being mentored by Nemeton TV and developing his Outside Broadcasting skills while Eannaí O Sullivan, also from Cork, is working with Red Shoe Productions, the award winning makers of Fleadh Cheoil and Gradam Ceoil TG4. Eannaí says of her experience on the WIT postgraduate course: 'Learning and being involved in every aspect of the making of a student film really helped me understand what kind of work I saw myself in and gifted me with memorable experiences'.
Good news followed for other newly trained filmmakers from this year's course. Four graduates were invited to join the camera, production and directing departments on Macalla's feature drama Mo Ghrá Buan funded through TG4's Cine4. Amongst the four graduates was Helena Keane, a fluent Irish speaker from County Meath. Helena moved to An Rinn for the Higher Diploma so that she could acquire the necessary skills for a career in the media and spent her time well, writing, directing and editing a mock current affairs programme film. The short film set Helena up for a job with Tyrone Production's on TG4's long running soap opera Ros na Rún, where she is delighted to be realising her dreams: "I had no media experience at the start of the year, but the emphasis on practical work meant I gained enough hands-on experience to set me up for working in the industry right after the course".
Seán Ó Ciadhra was nominated for a Celtic Media Award and also won Best Irish Language Production at the Student Media Awards 2019 for his beautiful historical documentary Faoin gCeann Tuí. The film, which was broadcast on TG4 with ten other films from the WIT course, reflects on the day a BBC crew came to Conamara in the 1960's. Seán says that "The course afforded me the opportunity to learn the skills and in turn apply them to the technical and story telling aspects vital to putting a project like this together". Seán has just completed a great year working TG4 as Social Media Coordinator on the award winning  innovative media hub for young people BLOC.